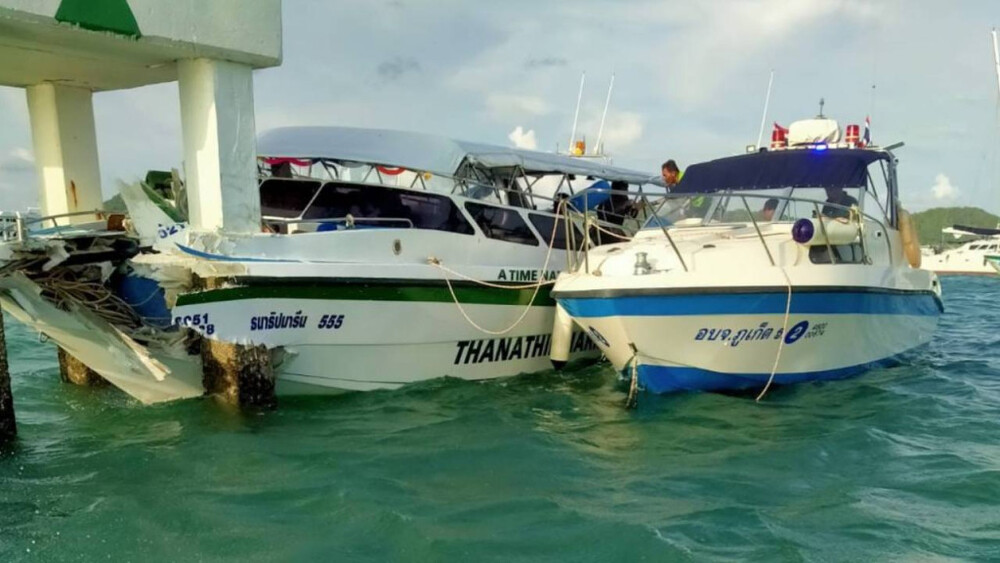 Hongkonger among 35 injured in Phuket speedboat crash
Thirty-five people, including one from Hong Kong, were injured after the tour speedboat hit a channel marker on the Thai holiday island of Phuket on Wednesday.
The accident occurred when the speedboat was bringing 21 Russians, nine Kazakhstan nationals, one Hong Kong visitor, one Chinese national and one Ukrainian back from the Phi Phi islands to Chalong Bay at about 5.30pm. The speedboat captain, his assistants and a tour guide were also on board.

The boat smashed into the channel marker located about 700 metres from the Chalong pier and sustained heavy damage.

About ten people including the captain suffered broken limbs. Six people were reported to have serious injuries, and others were slightly injured. They were taken to seven different hospitals.

It was learned that the injury included a 20-year-old Hong Kong citizen surnamed Lai.

An initial investigation found that the boat driver might have dozed off, said Natchaphong Pranit, Chief of the Phuket Marine Office.

He confirmed there were no missing persons and no fatalities from the incident.