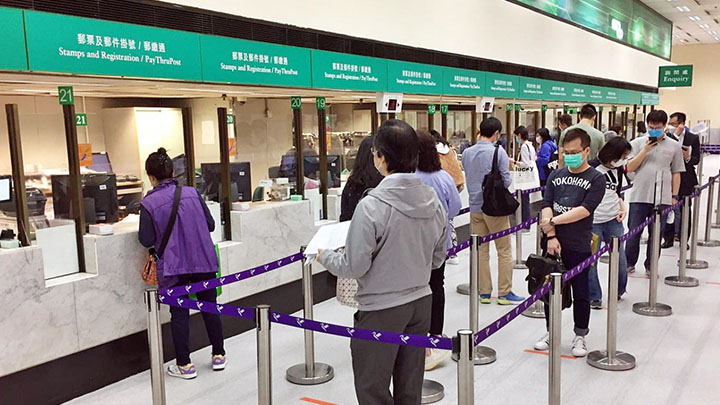 Hongkong Post to provide only express delivery service on Saturdays
Hongkong Post will adjust its mail delivery services with effect from May 16, providing only express delivery services on Saturdays.
The move came as the postal department said almost 90 percent of the ordinary mail processed are commercial items, with the operation mode of the business sector now changed in view of the gradual implementation of a five-day workweek in many commercial enterprises.

While a full range of mail delivery services currently provided from Monday to Friday will be maintained, only express delivery, viz. Speedpost and Local CourierPost service, will be available on Saturday, according to Hongkong Post.

It added that the post office counter services and other postal services, which include pick-up services of Speedpost and Local CourierPost items, street posting boxes, and iPostal Station collection will remain unchanged.

A department statement also noted that more than 140 iPostal Station self-collection facilities have been set up in various districts in Hong Kong to provide convenient postal services that enable the public to collect mail items at the time and location of their choice.

"Therefore, the adjustment of the mail delivery services at this time is an appropriate arrangement," it wrote.