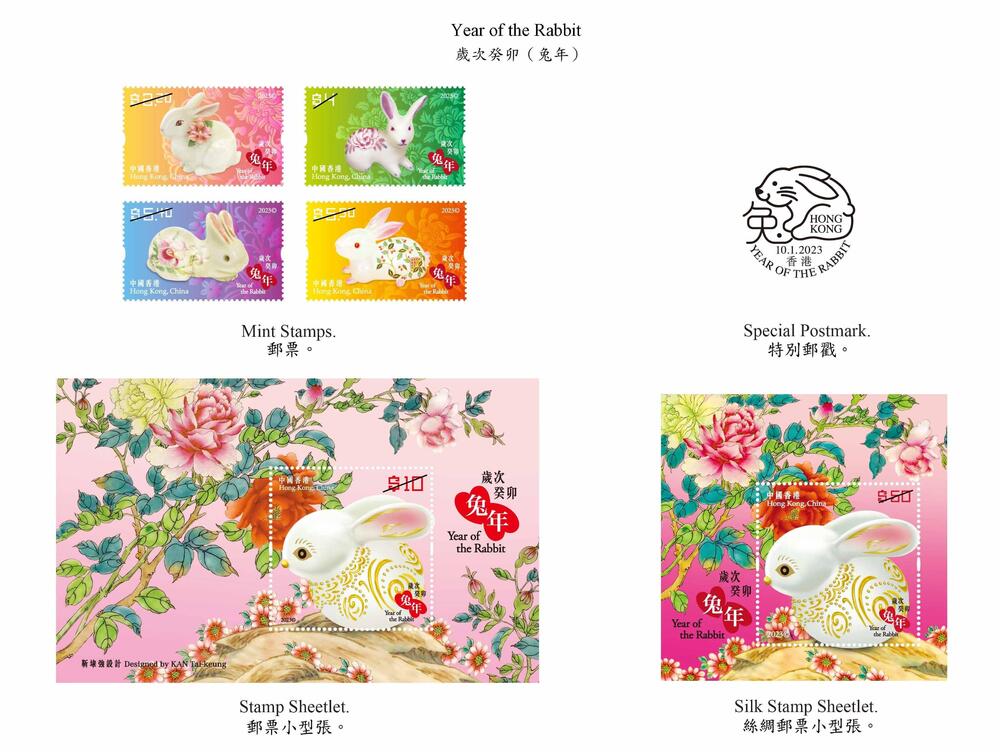 Hongkong Post's "Year of the Rabbit" special stamp attracts collectors for early purchase
Many people lined up early on Tuesday to buy the Lunar New Year stamps featuring rabbits - the Chinese zodiac of 2023.
Hongkong Post issued the special stamp series "Year of the Rabbit" - with four stamps and a stamp sheetlet featuring the auspicious rabbit in different traditional handicrafts - to herald an entire year full of blessing and bliss.

Some 20 people were seen lining up at the post office in Central to buy the new stamps. A hand-back date-stamping service was also provided at all post offices bearing the first day of issue indication.

Hongkong Post presented its first and second sets of stamps on Lunar New Year Animals, with the themes of "Dragon/Snake/Horse/Ram" and "Monkey/Rooster/Dog/Pig" in 2015 and 2019, respectively.

The third set of stamps for "Rat/Ox/Tiger/Rabbit" have drawn the fourth Lunar New Year special stamp series to a perfect end.