The loss-making company is pinning its hopes on cross-border e-commerce, especially in the Greater Bay Area.
Hong Kong's struggling postal service is bracing itself for more challenges ahead as airfreight restrictions mount amid the Covid-19 pandemic, but it is banking its future on cross-border e-commerce.

Hongkong Post is government-owned but run on a self-financing basis. It recorded a HK$198 million (US$25 million) deficit in the 2020-21 financial year along with a 23 per cent drop in volume of international mail, said Postmaster General Leonia Tai Shuk-yiu, who took up the role last September.

"We anticipate the situation will remain quite challenging. We still have a lot of difficulties in seeking airfreight capacity, that's why we still have to suspend some services," she told the Post. "We hope that it will soon subside so airfreight operations can return to normal."

In addition to the punishing competition in the logistics sector, the reduced cargo capacity for airlines has also contributed to the company's challenges as the city battles a fifth wave of coronavirus cases.

Hongkong Post has recently been forced to temporarily suspend mail services to certain countries, such as Canada and Australia.

This month, beleaguered Hong Kong carrier Cathay Pacific cut its cargo capacity to about 20 per cent of pre-pandemic levels following tightened quarantine restrictions on aircrew.

Despite the woes, Tai said she saw growing opportunities in e-commerce, especially in the Greater Bay Area, an emerging economic powerhouse that combines Hong Kong, Macau and nine other cities in southern China.

Authorities also aim to develop the bay area into a competitive logistics and postal hub.

Tai said e-commerce mail now constituted about 70 per cent of total mail handled by the firm, compared with a decade ago when half of it was traditional post.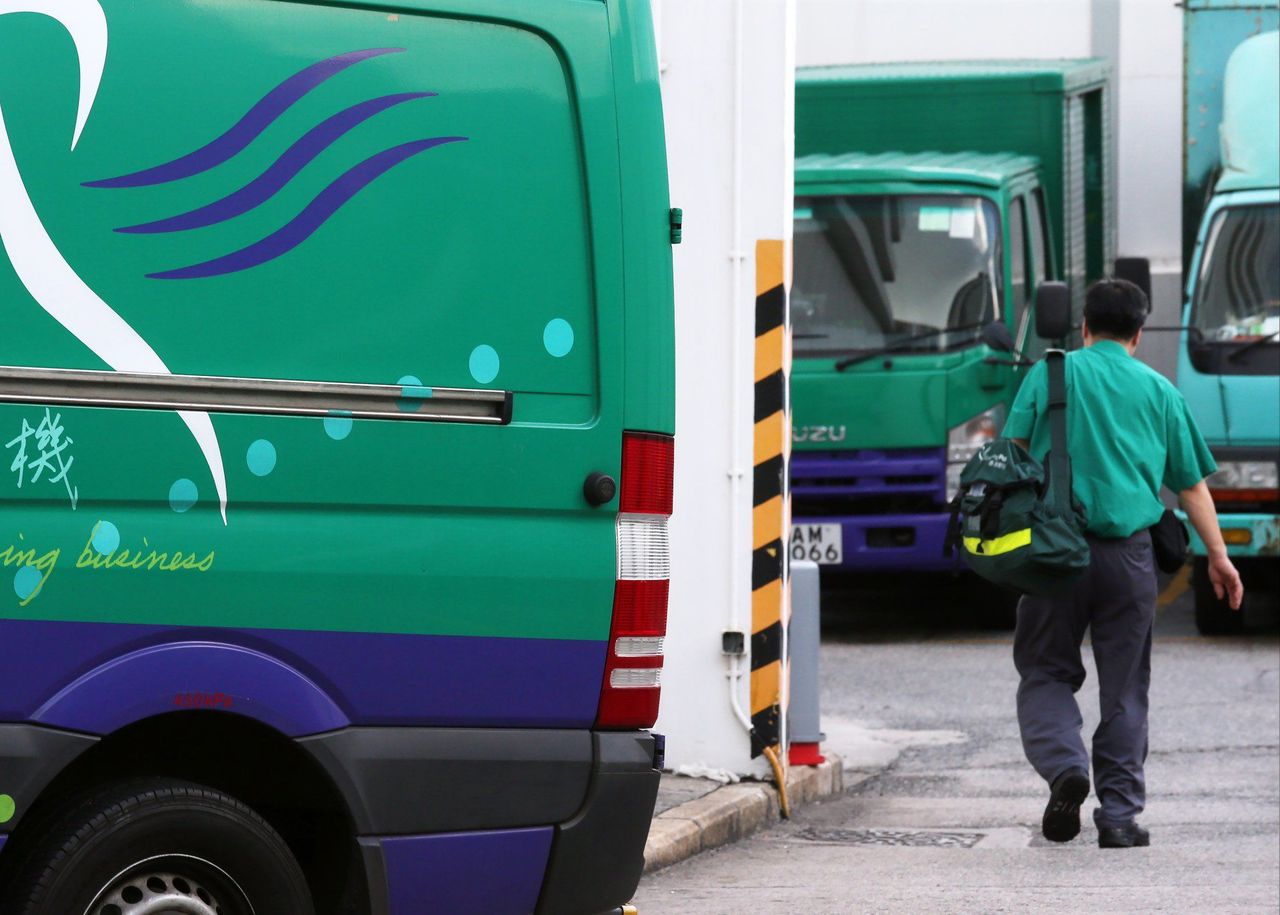 Hongkong Post recorded a HK$198 million deficit in the 2020-21 financial year.

She also noted cross-border import and export trade for the mainland reached about HK$2 trillion in total in 2020, a 30 per cent rise from 2019.

"The figures show the GBA can constitute a very significant proportion of e-commerce business. That's why we want to develop our business in that direction and contribute to its development," Tai added.

Hongkong Post will also use its soon-to-be revamped Air Mail Centre at Chek Lap Kok to extend its reach into the bay area. The facility is expected to be operational by late 2027 as the Legislative Council approved HK$4.61 billion in funding for redevelopment in May last year.

First built in the 1990s, the centre was originally designed to mainly handle letters, making it ill-adapted to deal with current and future demands for e-commerce.

Tai said the centre's annual handling capacity would increase more than fourfold from the existing 40,000 tonnes, to 180,000 tonnes.

"With a fit-for-purpose design, intelligent technologies and up-to-date machinery, the new AMC will enable Hongkong Post to start a new chapter with enhanced efficiency and expanded capacity to cope with the demand for cross-border e-commerce postal services," Tai said.

The organisation also plans to adopt a robotics mail sorting system to enhance productivity.

Tai said this would automate manual processes, such as address bar code scanning and mail sorting work, to keep up with growing e-commerce traffic.