Border reopening just 'signal that the worst is over for Hong Kong', not a breakthrough for economic and social development, professor says.
Hong Kong should not expect to return to its pre-pandemic prosperity as the city will have to reinvent its approach to development to cope with a new global order in the wake of the havoc wreaked by the coronavirus, a semi-official think tank has said.

"The city's fully reopening its border with the mainland doesn't mean that there will be breakthroughs in its economic and social development. It is just a signal that the worst is over for Hong Kong," Professor Lau Siu-kai of the Chinese Association of Hong Kong and Macau Studies said on Friday.

"It only means that the sense of pessimism will reduce with improving livelihoods as Hong Kong can finally start a new chapter with room to reinvent its strategies. The city should not expect to restore its former prosperity."

Lau said the city had to enhance its competitiveness with new strategies to attract investors and talent, given massive disruption in the global supply chain amid growing US-China tensions.
"Western countries have reduced their reliance on China's exports, while Hong Kong has been hit by an exodus of investment and talent in the past few years. The city needs to find ways to tap new markets and attract new investors and talent," Lau explained.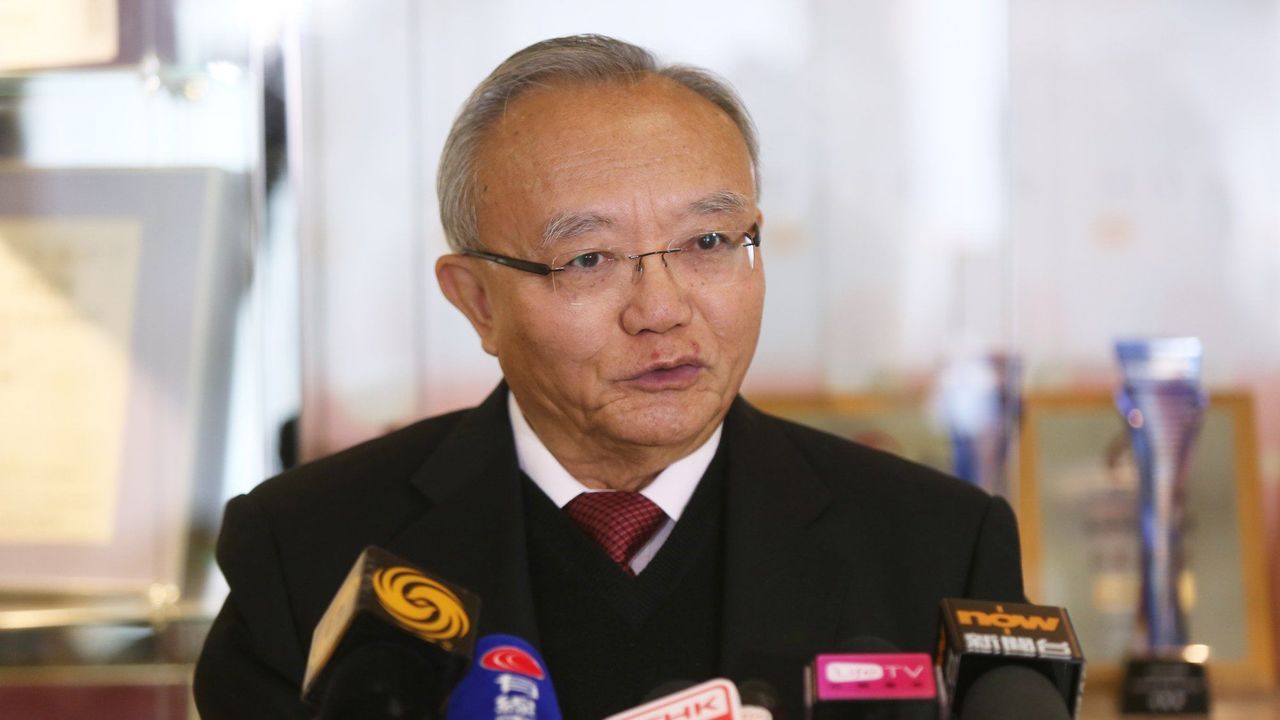 Professor Lau Siu-kai, the vice-chairman of the Chinese Association of Hong Kong and Macau Studies, Beijing's top political think tank on Hong Kong.
Lau was speaking after the Hong Kong government announced the border with mainland China would return to normal operations from next Monday with pre-departure polymerase chain reaction (PCR) tests and the quota system dropped.
Three more crossing points – Lo Wu, Heung Yuen Wai and Lok Ma Chau – will also be reopened.
The only remaining pandemic measure for Hong Kong will be the mask mandate, which officials said would remain in place as the risk of a winter surge in
Covid
-19 cases remained.
The border announcement came only a day after Chief Executive John Lee Ka-chiu kicked off a tourism campaign he dubbed "the world's biggest welcome ever", with 700,000 free air tickets, vouchers and events to lure back travellers and investors.
The lifting of measures was expected to boost the city's battered economy by generating a greater flow of people, investment and capital.
But analysts warned that it would take time, from at least six months to more than two years, for Hong Kong to revive the economy.
Economist Simon Lee Siu-po, an honorary fellow at the Asia-Pacific Institute of Business at Chinese University, estimated that it would take at least two years to return to pre-pandemic levels.
He said the city's economic revival hinged on China's decisions, including the visa policy for travellers and businessmen.
"Hong Kong has lagged behind other places in terms of opening up to international travel while the way it has handled anti-government protesters has put it in a bad light globally," Lee said.
"Hong Kong is deemed as a stopover for travellers and investors to go to the mainland. But many have been put off by China's changing and stringent
Covid
-19 policies in the past. Investors will wait and see if they should return to China again."
Alfred Wu, an associate professor in Lee Kuan Yew School of Public Policy at the National University of Singapore, agreed Hong Kong needed to boost its appeal to overseas professionals and investors.
"Whether Hong Kong can retain its attraction to talent depends on its political and institutional systems, including the rule of law," Wu said.
Iris Pang, chief economist for Greater China at financial services firm ING, predicted it would take at least six months to see signs of economic recovery, but Hongkongers would face problems with high inflation.
She added that more people would go to the Greater Bay Area for opportunities.
"It takes time for various industries to resume full service with sufficient manpower. But the relaxation will attract more people and investors to the Greater Bay Area," she said.
Many mainlanders said they were thrilled over Hong Kong's relaxation of restrictions and planned visits to the city.
Michael Chen, a Beijinger who planned to visit Hong Kong twice this year, said he was delighted that he did not need to go through the ordeal of a long queue for a PCR test again.
He added he had waited almost three hours to be tested before a visit to the city last month.
"I used to visit Hong Kong once a year before
Covid
-19 pandemic, but didn't go for the past three years, Chen said. "I enjoy the visit and will go there again for relaxation and shopping."
Li Feng, a Shenzhen resident whose daughter is at a Tin Shui Wai primary school, said he was pleased to see the border reopen because his daughter can cross the border for in-class teaching again.
"She had three years of school life in front of a computer. It has been very difficult for her and for us," Li said.
Sze Lai-shan, deputy director of human rights group the Society for Community Organisation, advised the government to control the flow of mainland tour groups and individual travellers to avoid potential problems.
"The government should discuss with the tourism industry controls on the flow of solo travellers and mainland tour groups to reduce the potential conflicts between locals and mainlanders," she said. "There should also be some friendly reminders to mainland tourists about the 'dos and don'ts' in Hong Kong to reduce quarrels with locals."