Judge sentences 58-year-old woman to two months in prison but suspends it for 1½ years.
A 58-year-old woman has received a suspended jail sentence for reposting online a fugitive politician's message that called on voters to cast blank ballots in last year's Legislative Council election in Hong Kong.

Mabel Yick pleaded guilty at Eastern Court on Friday, becoming the fifth resident to be convicted of inciting others to boycott an election in breach of a law introduced last year.

Principal Magistrate Ada Yim Shun-yee jailed the jobless woman for two months but suspended the sentence for 1½ years. Four earlier defendants were also given prison sentences suspended for 1½ to two years.

Section 27A of the Elections (Corrupt and Illegal Conduct) Ordinance took effect in May 2021 as part of a broader Beijing-led electoral overhaul designed to ensure only "patriots" held power in the city.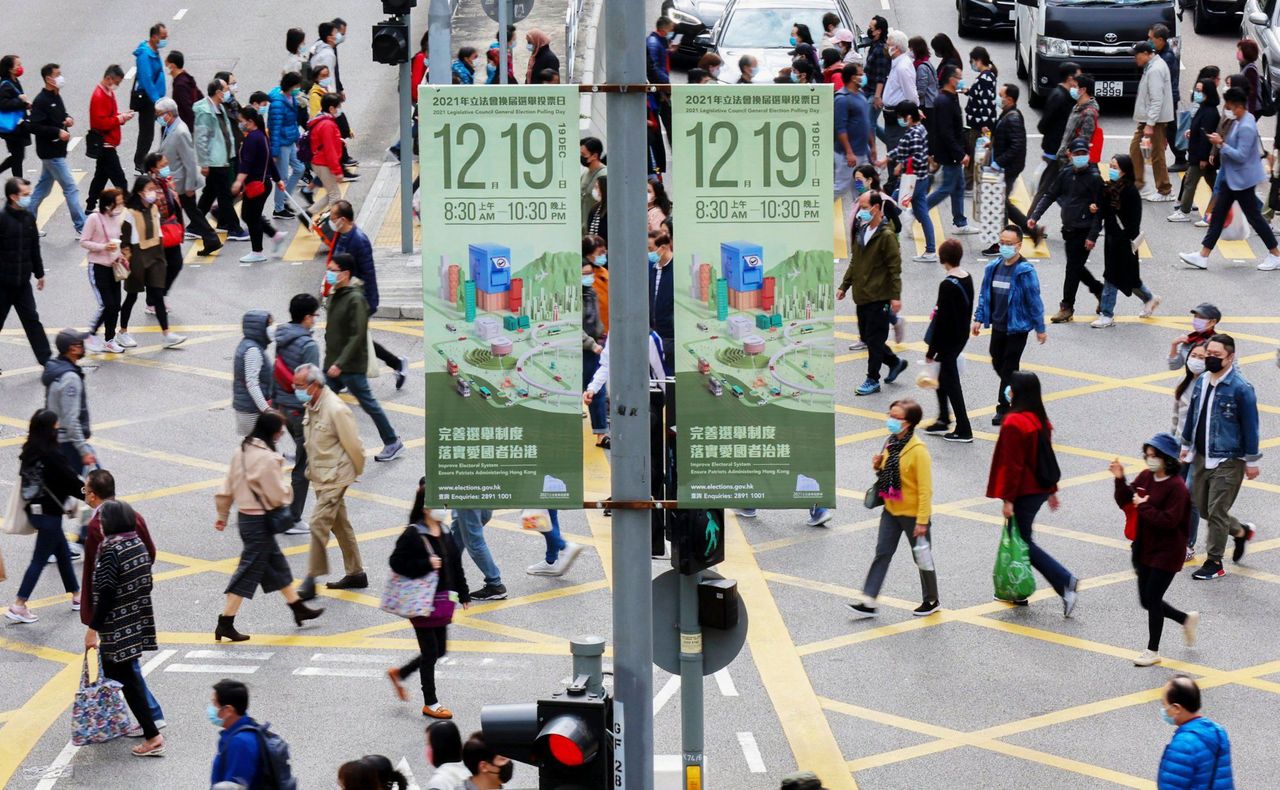 People cross the road under the banner of 2021 Legislative Council General Election in Whampoa.
Other reforms included slashing the number of directly elected Legco seats and ensuring more "patriotic" representation in the legislature, as well as granting police and government officials the power to vet political candidates.
Critics have warned the overhaul goes against Beijing's promises of implementing universal suffrage in Hong Kong as enshrined in the Basic Law, the city's mini-constitution.
Members of the mainstream opposition shunned the Legco poll on December 19 last year, resulting in the already dominant pro-establishment camp winning all but one seat in the legislature amid a record low voter turnout of only 30.2 per cent.
Yick admitted on Friday to using her
Facebook
page to republish an article by former opposition lawmaker Ted Hui Chi-fung, who proposed a "be water" strategy to "counter" the "unjust" electoral system.
Hui wrote on
Facebook
on October 29 last year that a record number of invalid votes would be a practical and feasible way for Hongkongers to resist an "authoritarian regime".
Three men also appeared before the same magistrate for allegedly inciting others to boycott last year's election.
Physiotherapist Wong Chi-yan, 42, and financial dealer Kwok Kin-chiu, 29, were not required to enter a plea as they asked for time to seek legal advice. They will return to court on December 20 and January 17, respectively.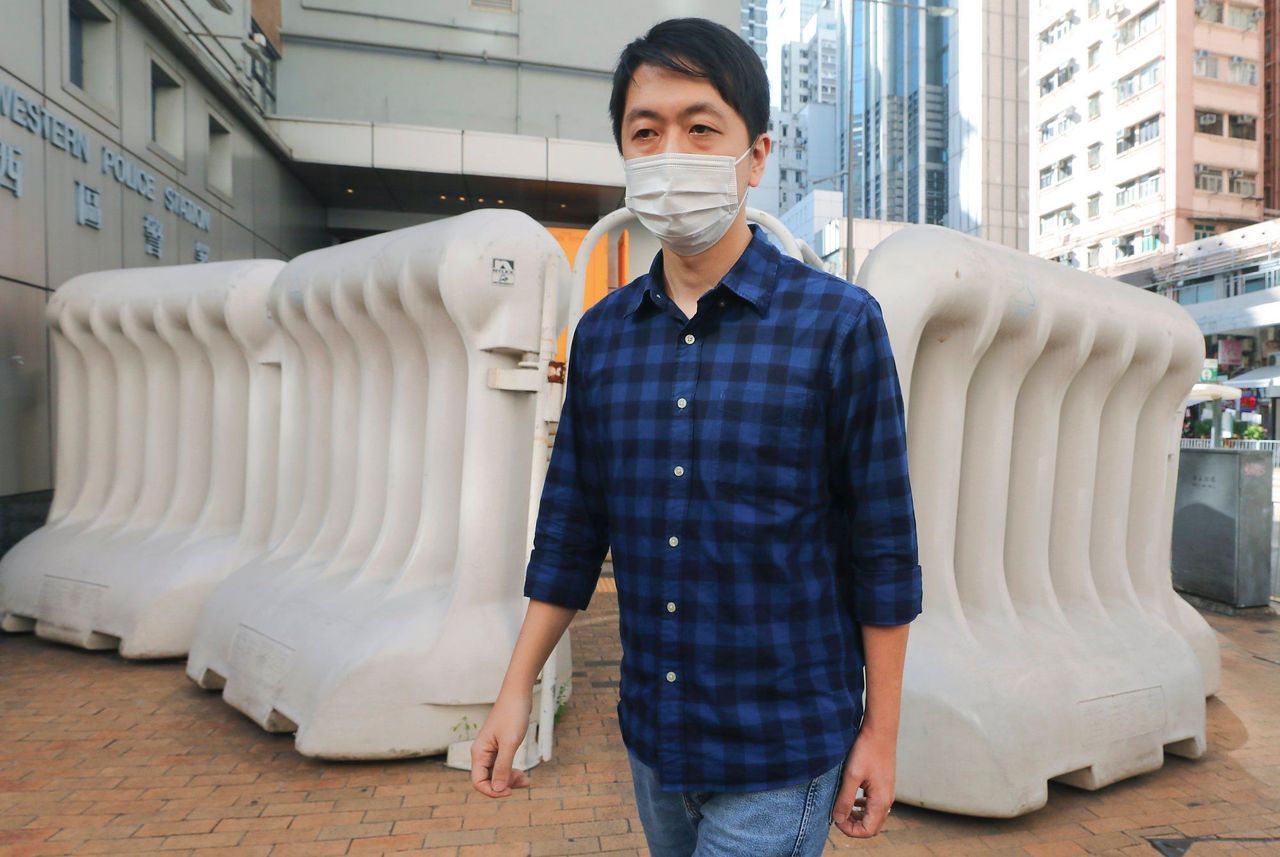 Former lawmaker Ted Hui.

Graphic designer Wu Hong-ki, 44, did not appear in court because he had tested positive for Covid-19. His case was adjourned until November 29.

The Independent Commission Against Corruption earlier said the trio had displayed on their respective social media pages posts from Hui, ex-district councillor Yau Man-chun or activist Sunny Cheung Kwan-yang. In the content, the politicians had all urged voters to either boycott or cast invalid ballots during the election.

Arrest warrants were issued last year for the three authors, who are living in Britain or Australia.

Violations of Section 27A are punishable by up to one year in prison and a HK$50,000 (US$6,370) fine if the case is tried before a magistrate.