The travel and tourism sector is bleeding worldwide, but as a home for global business, Hong Kong has been hit especially hard. Given the gravity of the challenges, it is counterproductive for our government to persist with its hermit-economy zero-Covid strategy.
Aviation worldwide has been catastrophically wounded by Covid-19, but few communities have been harmed as severely as Hong Kong. Its future as "Asia's world city", home to thousands of corporate headquarters and the high-value-adding professions that they drive, hangs in the balance.

Meanwhile, our politicians and leaders are engaging in preposterous blame games over the forlorn Canute-like aim of keeping our borders slammed shut against Covid-19, instead of focusing on the two critical priorities – the drive towards comprehensive vaccination, and towards international agreement and cooperation on protocols enabling resumption of safe travel.

Similar blame games are being engaged elsewhere, but the implications in Hong Kong are grave.

Let's not underestimate the scale of the global horror story. The World Travel and Tourism Council, in its latest Trending in Travel report, estimates that 62 million jobs have been lost worldwide, and tourism-related earnings amounting to US$4.5 trillion have been lost.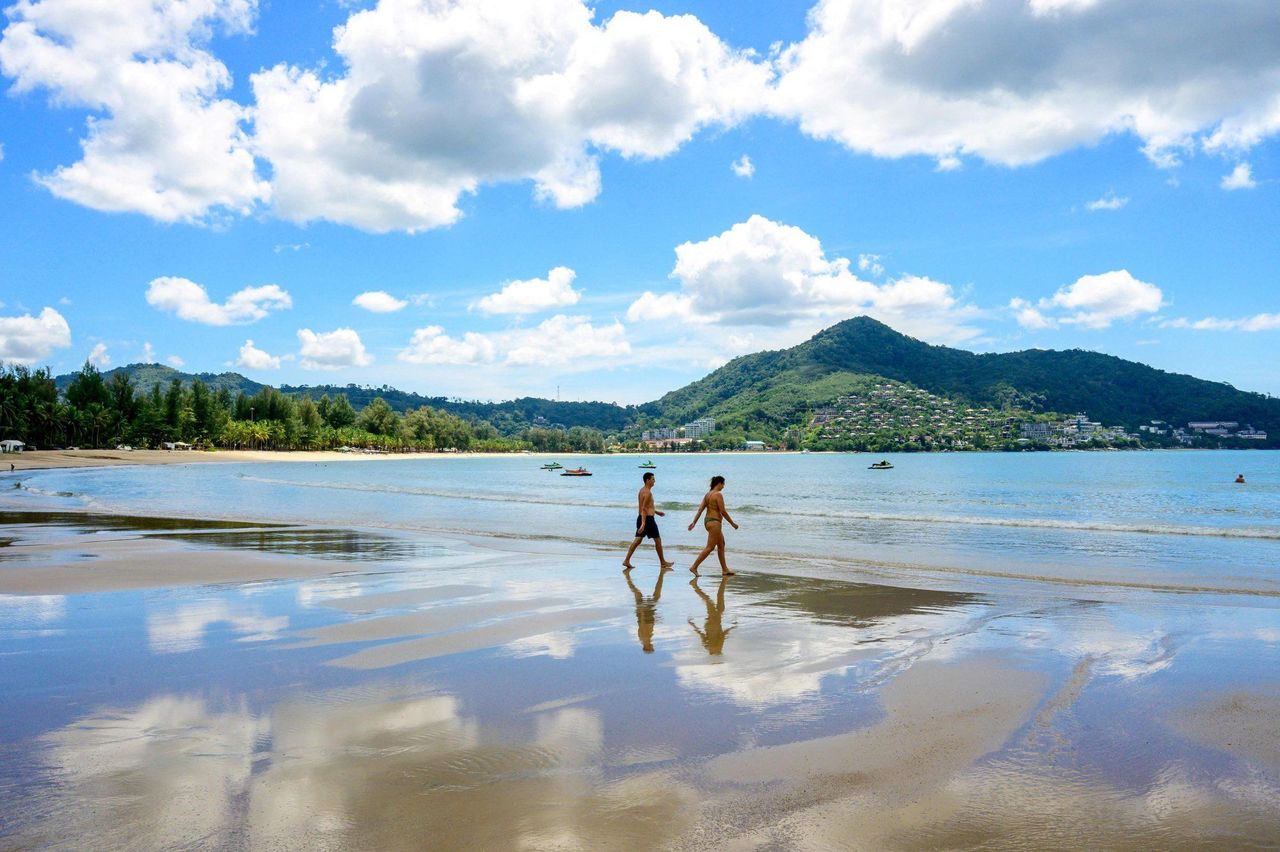 Visitors walk on a beach on the Thai island of Phuket on November 1. The World Travel and Tourism Council estimates that 62 million travel and tourism related jobs were lost worldwide in 2020.

According to its economic impact reports, countries like Singapore and Thailand have seen visitor spending drop by around 75 per cent, but few economies come near to Hong Kong, where the international visitor spending is down 92.5 per cent, from HK$278.6 billion (US$35.9 billion) in 2019 to just HK$21 billion in 2020, with an estimated 90,100 jobs lost.

Expressing "frustration that calls to governments for coordination and collaboration for the safe resumption of travel continue to go unheeded", the Airports Council International noted last month the devastating impact of the current "patchwork of travel restrictions around the globe".

In June, the council had called Covid-19 an "existential crisis for airports, airlines and their commercial partners", urging "support and practical policy decisions from governments".

To be fair, many governments have provided support. According to the International Air Transport Association annual review for 2021, airlines "have survived by reducing operating costs by 35 per cent, by tapping shareholders, and by borrowing – enormously". A total of US$230 billion had been made available to airlines by the time of the review.

Among them was Hong Kong's flag-carrier Cathay Pacific. Cathay's latest interim report (up to June 2021) says staff costs have been cut by 36.8 per cent (with 11,100 jobs lost since the end of 2019), and operating expenses by 39.9 per cent. It has issued bonds amounting to HK$11.8 billion, and received HK$7.8 billion from the Hong Kong government.

But losses for 2020 amounted to HK$21.6 billion, with a further HK$7.56 billion lost in the first half of last year, with no evidence that the second half of 2021 was any better or that 2022 will bring any reprieve.

Airlines like Emirates and Singapore Airlines, which like Cathay Pacific are wholly reliant on international travel, have reported even larger losses.

How long an airline like Cathay can sustain such catastrophic losses is moot. Any plausible path to recovery is unclear.

Just as gravely affected is the Hong Kong Airport Authority, which employs 78,000 staff, and reported losses of HK$2.69 billion in the half year to September 2020, and a further HK$1.44 billion in the half year to September 2021.

Not only is the airport suffering huge losses from the collapse of flight and passenger arrivals, but it is committed to massive long-term investments – most prominently the HK$140 billion third runway project, which is due to be completed in 2024, but also including the ambitious Skycity retail, dining and entertainment complex around the airport, and the phase-two extension of AsiaWorld-Expo.

The longer the airport remains a ghost town, the longer it will take for any of these massive investments to make commercial sense. Indeed, if Hong Kong is not able to restore safe and trusted international travel in short order, then it is open to question how these investments will pay for themselves.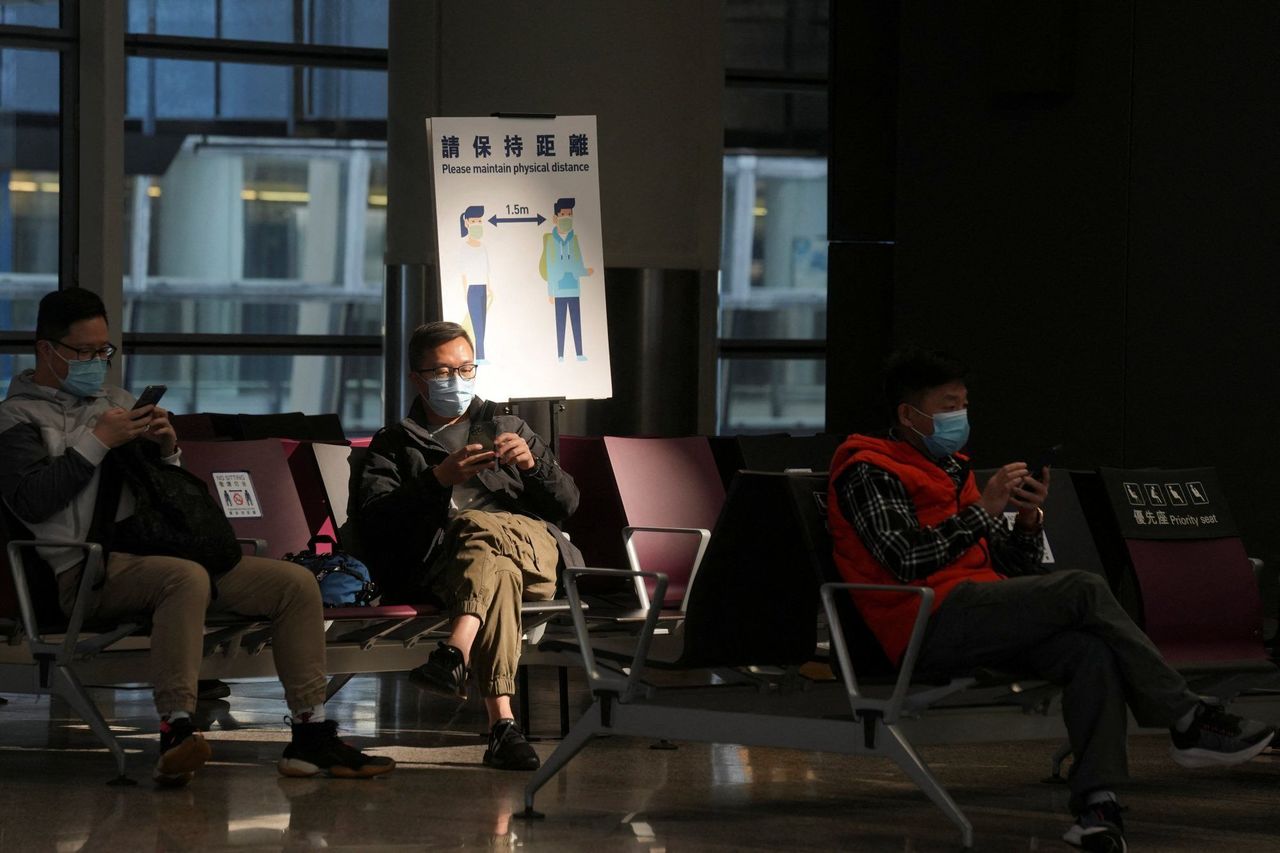 People wearing face masks sit near a sign reminding passengers to maintain a physical distance at Hong Kong International Airport on January 11.

Business chambers are already warning that many of the 1,400 regional headquarters and 2,300 regional offices currently based in Hong Kong are being forced to move their headquarter functions to other locations in Asia, along with the expatriate executives at the heart of them. Such migration – however reluctant – would inevitably force a parallel migration of the legal, accounting and financial professionals that serve headquarter activity.

Chief Executive Carrie Lam Cheng Yuet-ngor has appealed to these teams to be patient, but the crippling business impact of zero-Covid confinement may soon give many no choice but to move – with catastrophic implications stretching far beyond the 90,100 job losses so far directly reported in the airline, travel and tourism sectors.

In its November 1 report, Airports Council International forecast that international air travel would not recover its 2019 activity levels until 2024 – and that was based on considerations that took no account of the disruption due to Omicron. Even then, its warning was stark: "A structural change – potentially preventing traffic ever returning to the levels forecast before the pandemic – is still a possibility."

Given the gravity of the challenges, it is counterproductive for our government to persist with its hermit-economy zero-Covid strategy. And it is disgraceful that our political leaders are involved in blame games over how Covid-19 arrived and where from.

As Willie Walsh, director general of IATA, blogged in November: "After nearly two years of dealing with Covid-19, we should have progressed beyond these knee-jerk, uncoordinated, Pavlovian-like responses … it is beyond frustrating that in their response to Omicron, governments are ignoring good sense yet again."

We must urgently get our borders open before the economy is terminally wounded. That means getting everyone vaccinated, and it means agreement and cooperation between governments worldwide on the practices and protocols that can enable speedy restoration of normal lives.

Meanwhile, Hong Kong's future as Asia's leading business hub remains in peril.