Chief Secretary John Lee urges residents not to be confused by rumours about the government's coming universal testing exercise.
Beijing's support in Covid-19 testing and the construction of isolation facilities will help Hong Kong to win the war against the coronavirus, the city's No 2 official has said as he sought to reassure residents amid a raging fifth wave of infections.

Chief Secretary John Lee Ka-chiu, writing on his official blog on Sunday, also urged residents not to be confused by rumours and misconceptions about the government's coming compulsory testing programme.

"We are listening to people's views and making plans in accordance with Hong Kong's actual situation," he said.

"During the programme, we will ensure a stable and sufficient supply of food and necessities. Pay attention to official information; don't believe in misinformation which may emerge on social media … and we will surely defeat the virus as long as we stay united."

Lee's comments came as former health minister Ko Wing-man told the Post the city should kick off its universal testing programme as soon as possible, with a lockdown of nine to 21 days.

Sources previously told the Post that Hong Kong would open up to 500 Covid-19 testing centres as mainland personnel had arrived in the city to help with its universal screening drive. The measures could begin from March 26, but the exact timing and details of a lockdown to enable such an exercise have yet to be fixed.

Ever since word emerged last week of a possible lockdown later this month, Hongkongers have rushed to supermarkets, stores and pharmacies to snap up frozen meat, bread, medicine, baby food and other essentials, with shelves swept bare as soon as they are restocked.

Medical experts such as David Hui Shu-cheong had also suggested that compulsory universal testing "should be conducted when infection numbers come down", otherwise the city might not have enough isolation facilities for all the cases identified.

In his blog, Lee said that with mainland support, work on nine isolation facilities projects was under way, with more than 50,000 beds available by April.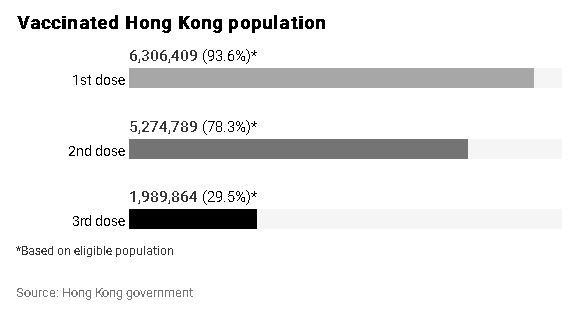 The biggest is located in the Lok Ma Chau Loop, near the city's border with Shenzhen. It includes a makeshift hospital with about 1,000 beds and community isolation facilities with around 10,000 units.

"To speed up the project, we will build temporary bridges to connect the loop area with the Shenzhen border, so workers and materials can move point-to-point from Shenzhen to the construction site. This can avoid the project from being delayed by clearing procedures and anti-epidemic measures," he said.

"With the increase in isolation facilities and an effective mass testing scheme, Hong Kong will be empowered to turn the upwards epidemic trend around, contain the pandemic, and achieve zero-infection."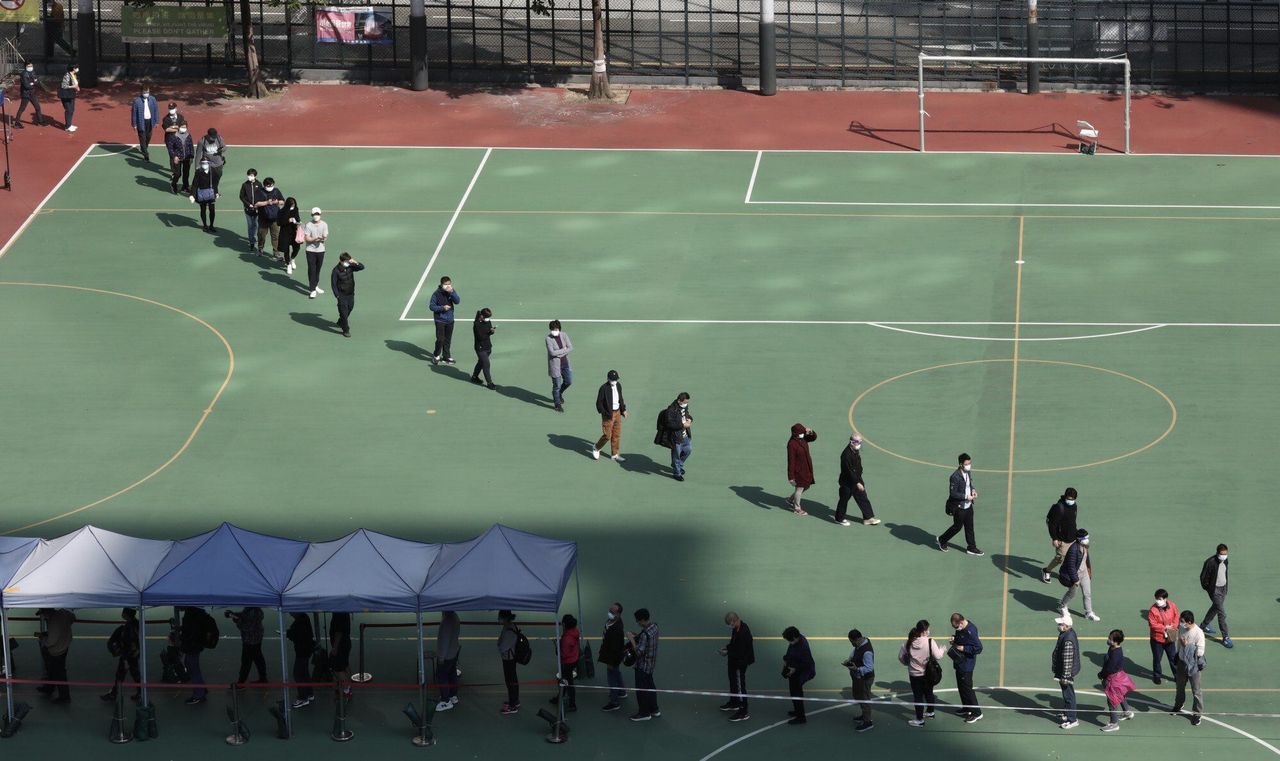 Residents queue for Covid-19 testing at a mobile specimen collection station in Hong Kong.

Separately, Financial Secretary Paul Chan Mo-po wrote on his official blog that the finance industry had made contingency plans to ensure banking services would not be hindered by universal testing or the pandemic.

Chan noted that he had coordinated with the financial sector in drawing up contingency plans since 2019, a time when the city was hit by social unrest. Such plans ensured financial systems and platforms would run normally, even with only 10 or 20 per cent of the sector's workforce returning to their offices.

The coronavirus epidemic has dealt public services a serious blow, and forced major financial institutions such as the Bank of China (Hong Kong), HSBC and Hang Seng Bank to temporarily close dozens of branches because of staff infections.

But Chan remained upbeat, saying that with Beijing's guidance and support, the city had "significantly boosted our capability, facilities, resources and manpower in fighting the coronavirus".

He added: "Hongkongers have strengthened their health awareness … I deeply believe we can win this battle."

Meanwhile, Ko, who headed the Food and Health Bureau from 2012 to 2017, said that while coming measures would cause a disruption to society, they would to a large extent terminate transmission chains in the community.

Hong Kong could then continue with the "dynamic-zero" approach, which should not be easily given up, he added.

"The mainland adopted dynamic zero after a large-scale lockdown in Wuhan," he said. "Without such a drastic step, how could the nation keep the number of infections at a low level in the past year or so?"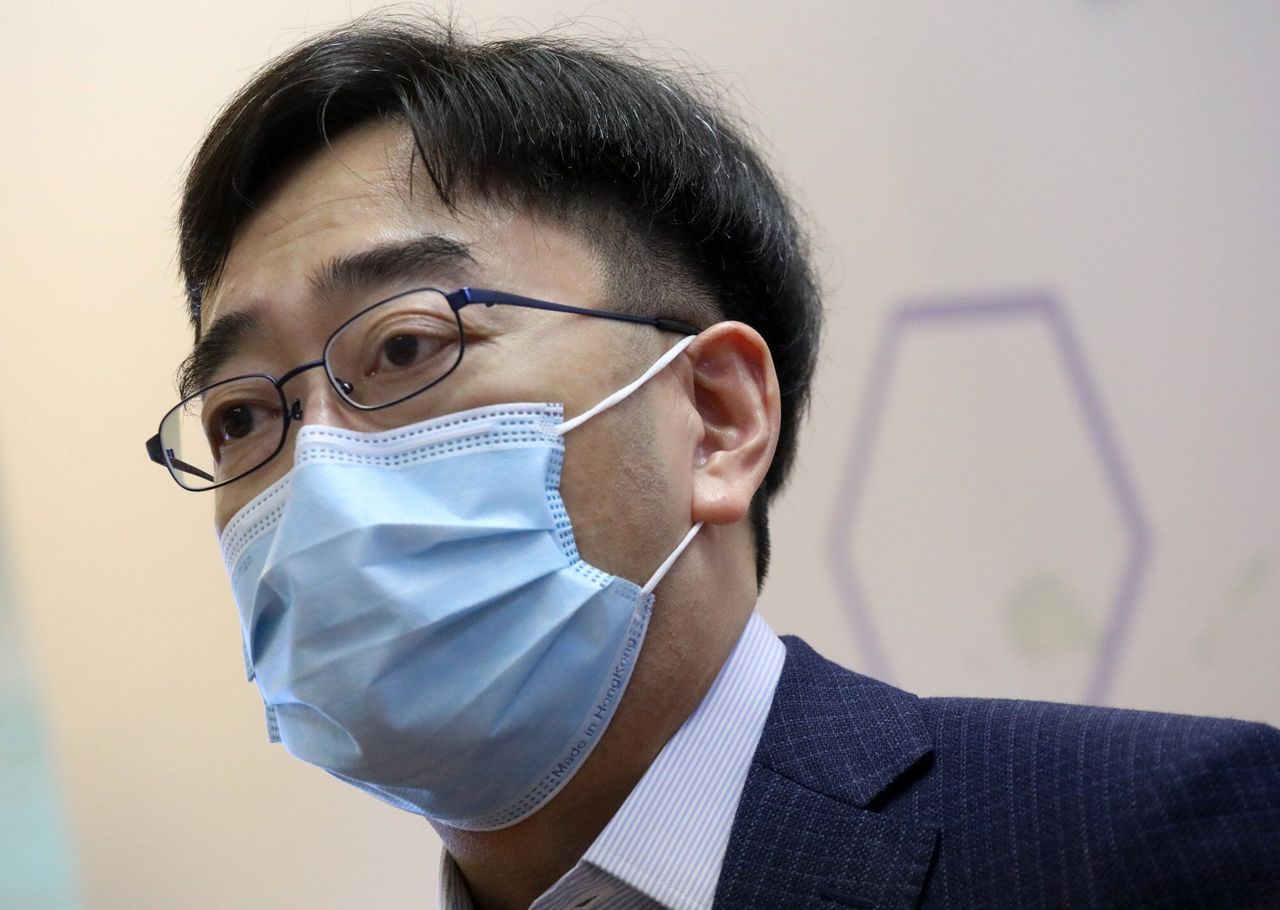 Former health minister Ko Wing-man.

Ko, who is currently in Beijing for the annual session of the Chinese People's Political Consultative Conference, the nation's top advisory body, said he has submitted his proposal to the CPPCC, suggesting Hong Kong impose a lockdown soon and carry out the universal testing scheme.

The CPPCC has no power to impose measures on Hong Kong but will vet suggestions and offer feedback to delegates.

Ko said he was concerned that if universal testing was postponed until next month, most residents would have been infected with Covid-19, and the city would be in "de facto coexistence" with the coronavirus.

"If we are not taking more control measures, up to 4 million could have been infected by the end of this month," he said. "If you are not taking drastic steps, how can you return to the approach of dynamic zero?"

Ko added that he agreed with experts who said it was better for universal testing to have been done earlier when Hong Kong only had a few thousand cases a day.

As Hong Kong did not have enough facilities yet to isolate tens or hundreds of thousands of infected residents, the lockdown would help to bring the situation under control, he said.