Civil service chief says officials enforcing the new rule – effective on Monday – will take into account fears that vulnerable groups could be disadvantaged, but residents also expected to be cooperative.
Officials will be lenient at first but residents should also be cooperative when Hong Kong's Covid-19 contact-tracing app becomes mandatory on Monday for anyone entering government buildings and other facilities, the civil service chief has said.

The requirement to use the "Leave Home Safe" app for access to venues ranging from libraries and swimming pools to government offices and wet markets has raised concerns among organisations working with vulnerable groups such as the homeless, who often lack smartphones.

But Secretary for the Civil Service Patrick Nip Tak-kuen said on Sunday the administration was making every effort to take that reality into account.

"For those who do not have access to smartphones, they will be asked to leave their personal details. They will be asked to show their identity card and have their names, part of their ID number and contact details jotted down to ensure accuracy," he told a radio show.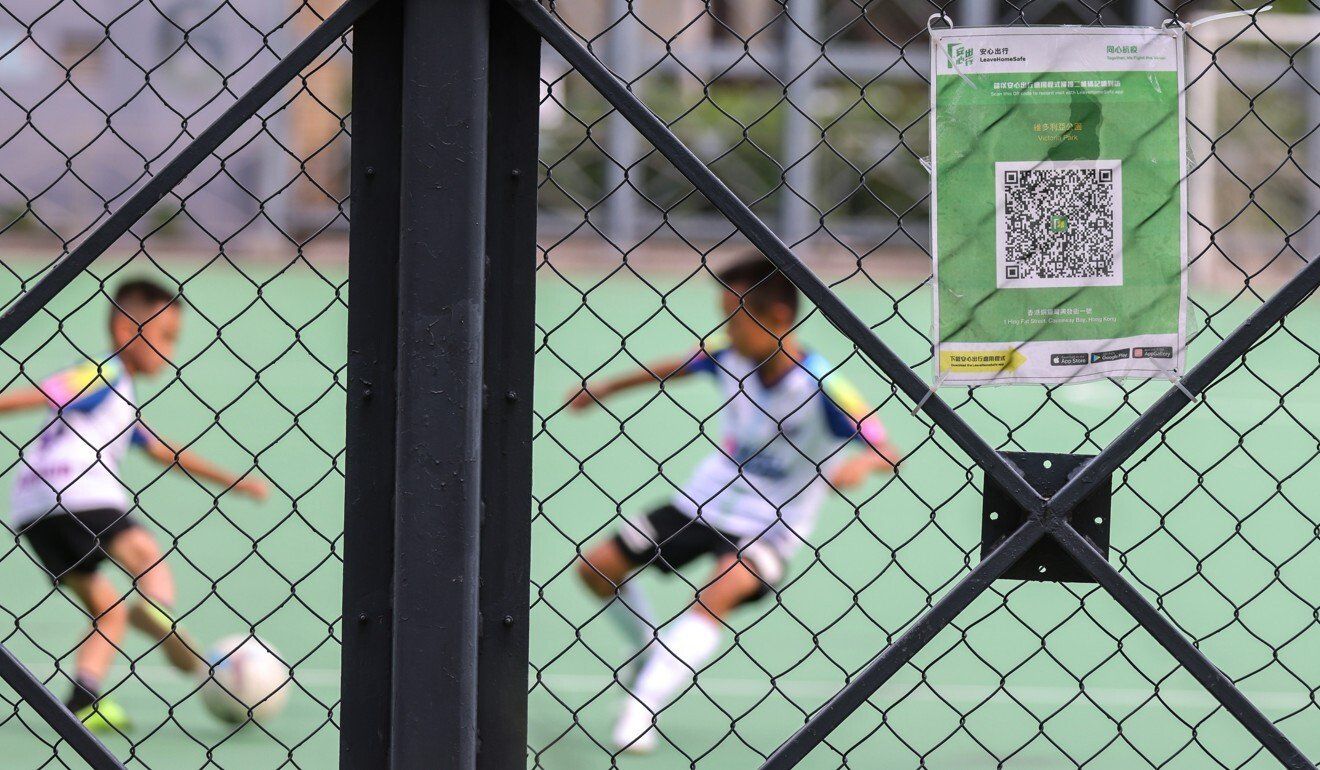 Sports facilities are among the venues that will require use of the contact-tracing app.

Exemptions for individuals younger than 12 or those aged 65 and above, as well as residents with disabilities who cannot use the app, have already been written into the new mandate.

"We understand there will be difficulties when it's first implemented. Our colleagues, based on the actual circumstances, will be lenient at first, but we also hope everyone will be cooperative," Nip said.

The number of QR code signs would also be increased outside markets to avoid long queues forming, he added.

For homeless residents without a phone, Nip suggested they leave a contact number to aid in reaching them. That could be the number of an organisation that had been helping them, he said.

Chua Hoi-wai, chief executive of the Hong Kong Council of Social Service, said he hoped the officers in charge of implementing the new rules would be as empathetic and lenient as possible in allowing residents to manually fill out paper forms in lieu of scanning with the app.

"We hope residents will not be too afraid or even avoid going to clinics or social welfare offices [because of the new rule]," he told reporters after appearing on the same radio programme.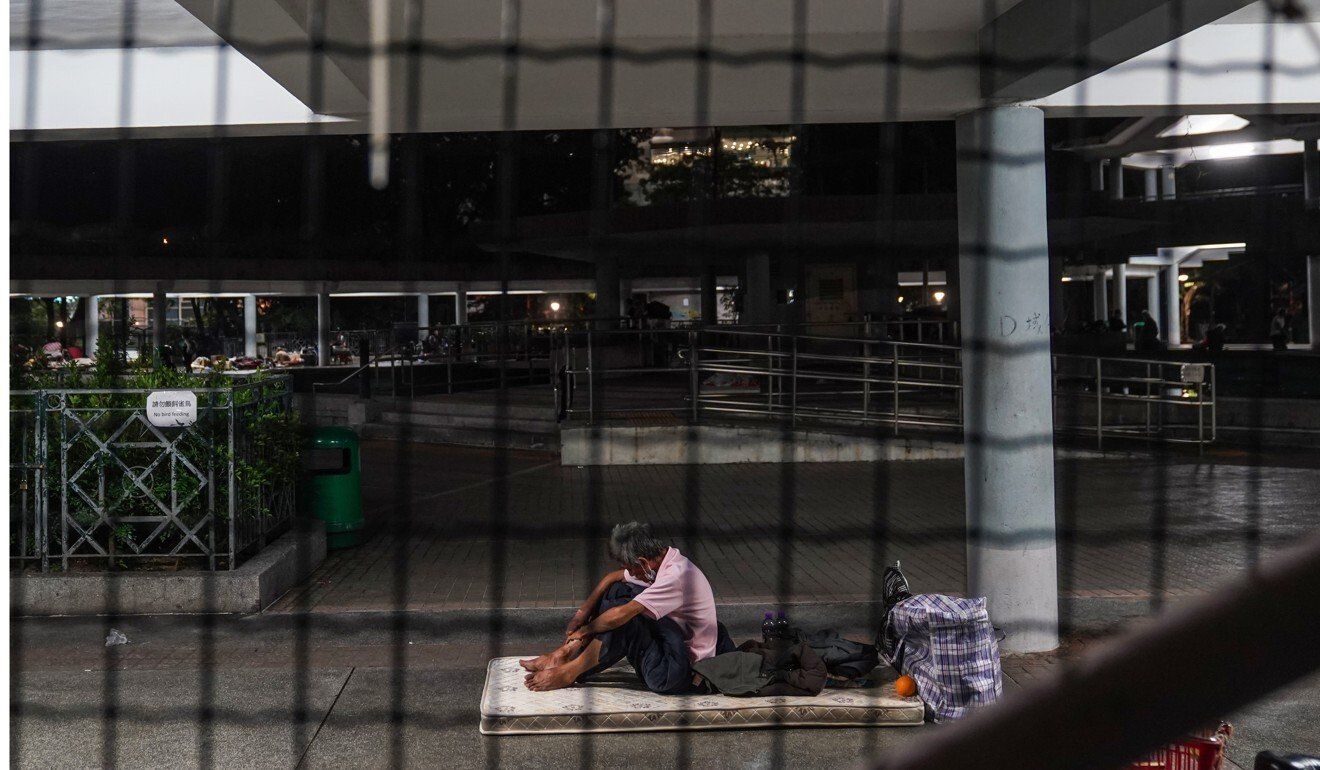 Groups helping Hong Kong's homeless population fear many without smartphones could have trouble accessing necessary services.

Chua said some organisations had already given out second-hand mobile phones with the app installed to low-income residents and taught them how to use them.

"We also hope the government will work with us to provide cheaper or second-hand phones to those who have the ability to use but merely cannot afford them," he added.

The mandatory use of the contact-tracing app is seen as a necessary first step towards meeting Beijing's concerns over pandemic controls with the aim of eventually reopening the border with mainland China, a deal local officials have yet to secure despite an improving vaccination rate and months with effectively no local coronavirus infections.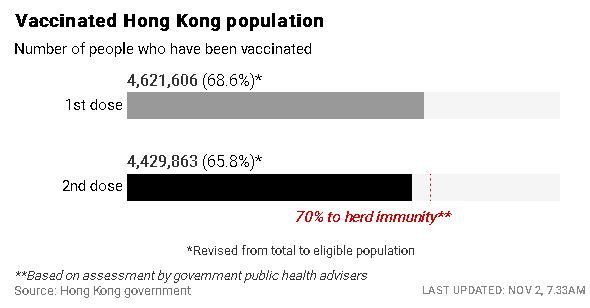 Authorities on Sunday confirmed one imported Covid-19 infection, an arrival from Britain.

Meanwhile, the Centre for Health Protection on Sunday said it was investigating a coronavirus case first detected overseas. The 18-year-old man, who received two doses of the BioNTech vaccine in July, tested positive on arrival in Singapore on October 24, according to the centre.

His place of residence in Hong Kong during the incubation period – Ching Tak House in Tsz Wan Shan's Tsz Ching Estate – was issued a compulsory testing notice, and officials were following up the case with their Singaporean counterparts.

Separately, Nip revealed that some 36,000 civil servants would be assigned to help during the December 19 Legislative Council election, deviating from the previous government employee volunteer system.

"It is the civil servants' responsibility to help with electoral matters," he said. "With the new practice, we hope we can assign those who are more suitable to the job to help with [the logistics]."

He warned that anyone who was absent from duty without a legitimate reason that day would face disciplinary action, given it was a "mission" assigned to them.