Health officials invite doctors Xie Dongping and Wu Guangping as part of visiting scholars scheme to promote use of Chinese treatments in public health sector.
Two leading experts in traditional Chinese medicine from a Guangdong provincial hospital will soon start treating Covid-19 patients in Hong Kong as part of a wider effort to increase the practice's adoption alongside Western treatments in the public healthcare system.

The Hospital Authority on Wednesday also revealed that chief physician Xie Dongping and associate chief physician Wu Guangping of Guangdong Provincial Hospital of Chinese Medicine's intensive care unit arrived in the city last week.

The two physicians, who had previously treated coronavirus patients in the mainland Chinese cities of Wuhan and Sanya, said they appreciated the professionalism of Hong Kong's medical workers and hoped to have more exchanges with them.

"Hong Kong is closely connected with the world and there is abundant talent in the medical field. The city enjoys a lot of unique advantages in developing integrated Chinese-Western medicine services," Xie said. "So, there is a lot for us to learn from Hong Kong as well, especially at the advanced facilities."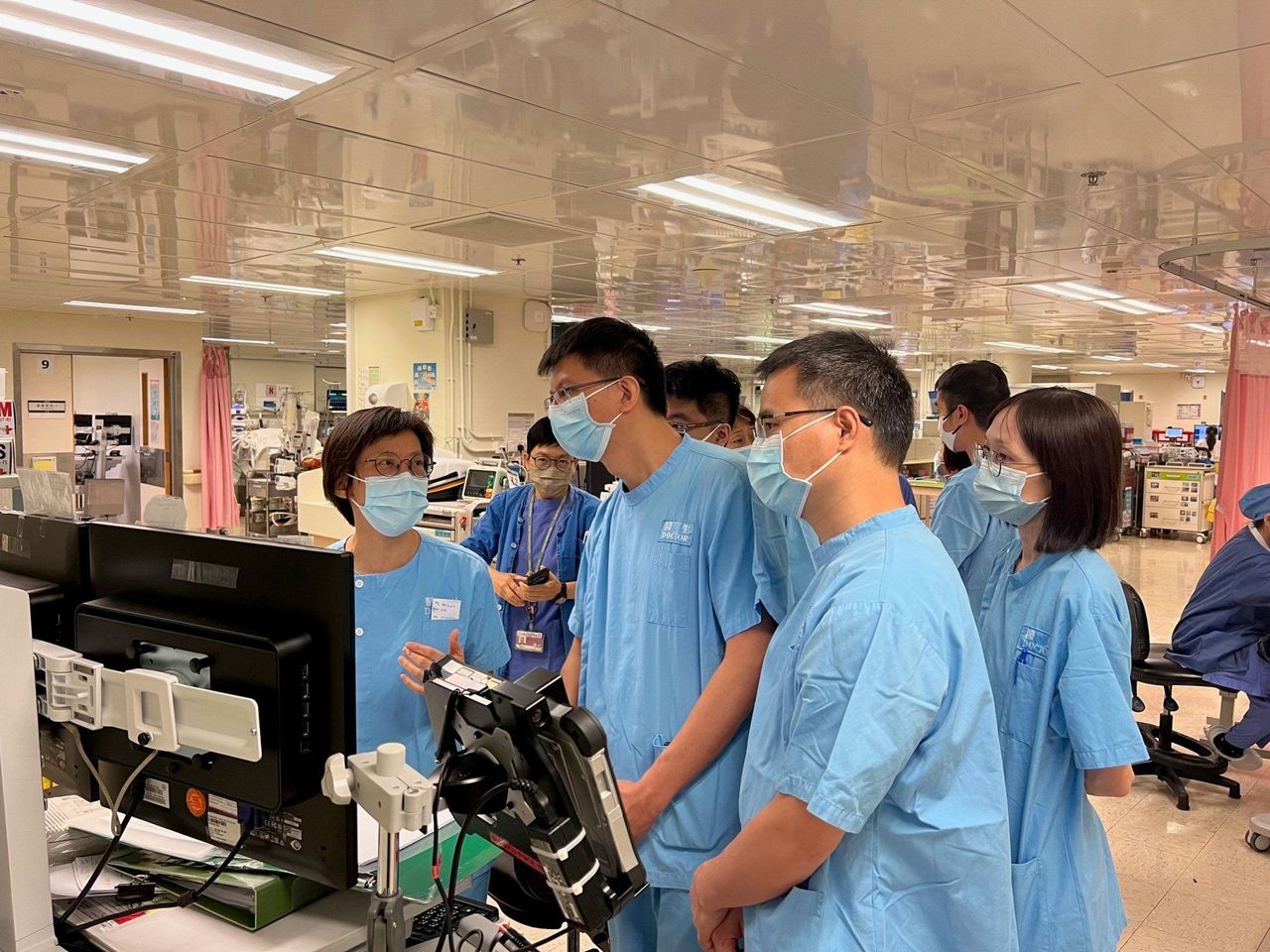 Chinese medicine experts Xie and Wu study cases alongside staff at Queen Elizabeth Hospital.
The authority said Xie and Wu would join the staff at Queen Elizabeth Hospital and Princess Margaret Hospital as part of a visiting scholar scheme, with the pair to treat
coronavirus
patients with severe or critical symptoms using an integrated approach that adopts both traditional Chinese and Western medicine.
Patients would only receive the integrated treatments if doctors had first obtained their consent, it added.
Under the scheme, which is part of a wider programme announced by the authority earlier this year to attract medical professionals from the Greater Bay Area to work in Hong Kong, the two will take up their placements to conduct clinical training and research until September 30 next year.
The Greater Bay Area refers to Beijing's plan to integrate Hong Kong and Macau with nine other cities along the southern Chinese coast.
The two experts would also provide additional training to four of the city's top traditional Chinese medicine practitioners, who each had more than 10 years of experience in the field.
Rowena Wong, the Hospital Authority's chief manager for traditional Chinese medicine, said health officials had identified a lack of clinical experience involving the use of such remedies to treat
Covid
-19 patients in hospitals during the fifth wave.
"Most Chinese medicine practitioners in Hong Kong are working in primary healthcare services and serving patients in the community. But treating severe cases in hospitals [with Chinese medicine] is far more complicated," she said. "Their condition can change quickly, and we have to keep in mind the potential interaction between Chinese and Western medications."
The two visiting experts might also treat non-
Covid
patients in the future, depending on the progress of the initiative, she added.
According to the authority, the pair's salaries during their time in Hong Kong will be paid by the Guangdong Provincial Hospital of Chinese Medicine.
Both of the physicians were part of a medical team sent to Hong Kong from the mainland in March to help contain the city's fifth
coronavirus
wave, with the pair spending several weeks at a community treatment facility at the AsiaWorld-Expo, which mostly cared for elderly patients with mild to moderate symptoms.
As part of their previous work in Hong Kong, the two practitioners also had exchanges with doctors treating
Covid
-19 patients in severe and critical conditions at local intensive care units.