One option involves US arrivals again having to quarantine in a hotel for 21 days, as opposed to the 14 currently required of vaccinated travellers.
Hong Kong is considering tightening coronavirus measures for travellers from the United States, as authorities prepare to unveil a broader overhaul of risk rankings for foreign countries, according to industry sources.

One of the options being considered involved arrivals from the US again having to quarantine in designated hotels for 21 days – as opposed to the 14 currently required of vaccinated travellers – said sources close to the government who were briefed on the imminent changes.

However, a consensus had not been reached yet, and Chief Executive Carrie Lam Cheng Yuet-ngor would have the final say, multiple sources noted.

A rule change could see travellers from the US again have to quarantine in a hotel for 21 days.

Foreign countries are currently ranked according to their risk levels under a scheme that specifies the length and location of the required quarantine period, as well as the frequency of coronavirus tests. An overhaul could see those requirements change for some arrivals, and even potentially pave the way for the resumption of flights from "extremely high-risk" locations.

"We do expect an announcement … from the government regarding new 599H country/region groupings," an industry source said, referring to the local ordinance dealing with international travellers.

Airlines were briefed on the possible amendments on Thursday, the source said.

Health authorities, meanwhile, confirmed two imported Covid-19 infections on Friday, one each from the US and Switzerland. The cases took the city's overall tally to 11,984, with 212 related deaths.

Both patients, who were asymptomatic, had been fully inoculated with the BioNTech vaccine prior to leaving Hong Kong. Experts have stressed that while Covid-19 vaccines do not completely prevent infection itself, they do vastly reduce the severity of cases and likelihood of death.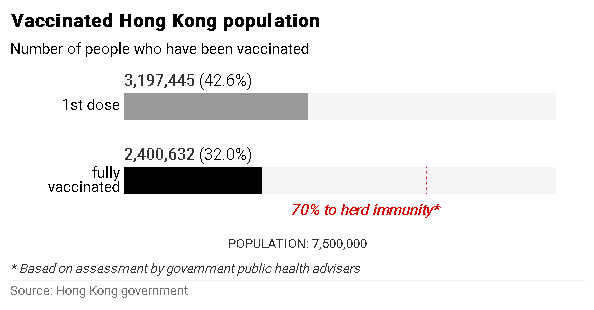 The US has experienced new coronavirus outbreaks recently, with low vaccination rates in certain areas contributing to the spread of the more transmissible Delta variant. As of Thursday, new infections were approaching 100,000 per day, the highest since February.

Some of those cases have even found their way to Hong Kong. Seven travellers from the US have been found to be carrying the Delta variant – five on arrival, and two in quarantine – since July 16, all of them fully vaccinated with BioNTech.

Deliberations have begun among officials from various departments as to whether the US should be bumped up to Group A2 – or "very high risk" – one level away from a full inbound flight ban. Under that category, all arrivals must be quarantined for 21 days in a hotel.

The US is currently designated Group B, or "high risk", and fully vaccinated arrivals from the country only need to quarantine for 14 days – or just seven, if they can produce an antibody test taken in Hong Kong.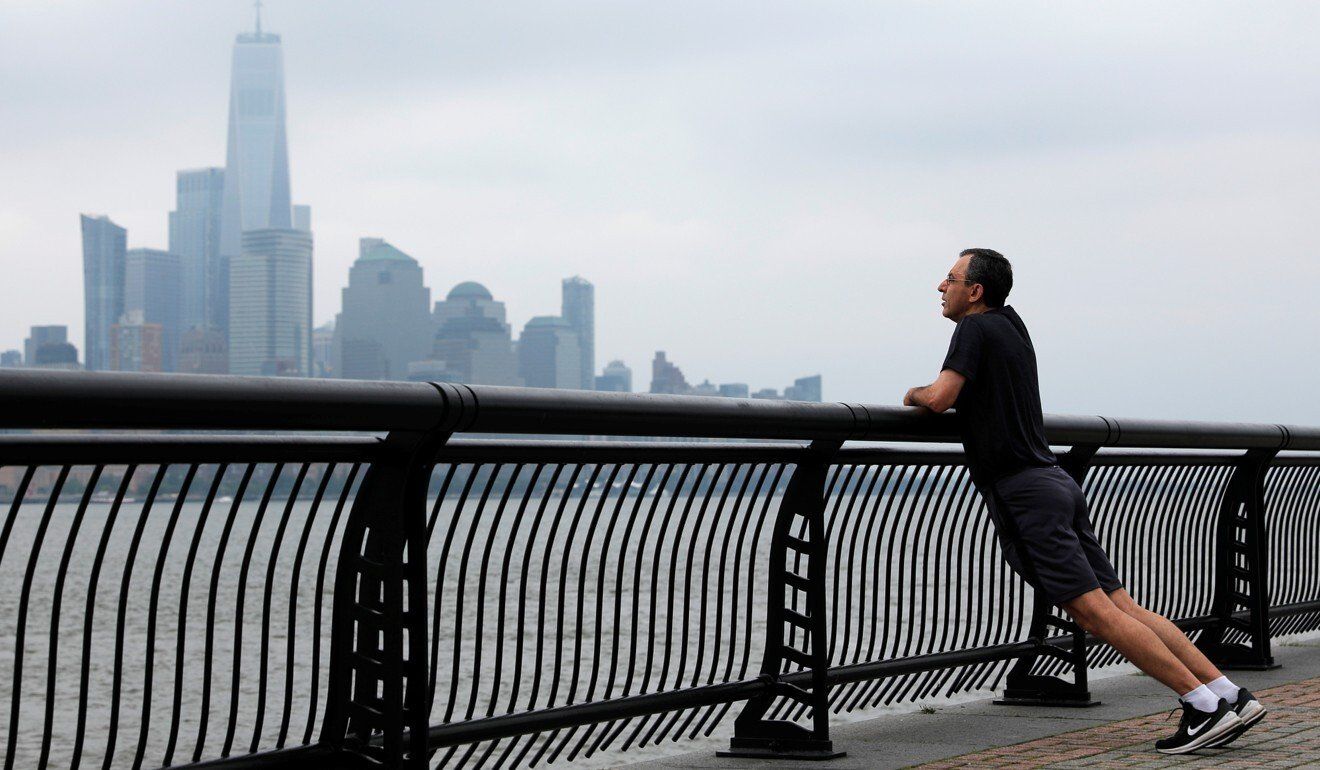 Cathay Pacific flights to New York are among the few US-Hong Kong routes still in operation.

The authorities are also weighing the impacts of raising the risk status, as it would create potential problems for travellers flying from New York, San Francisco and Los Angeles exclusively on Cathay Pacific Airways, the only airline maintaining US-Hong Kong passenger flights.

Other proposals floated to the government included only allowing fully vaccinated travellers to board flights from the US, or requiring passengers to produce a negative Covid-19 test dated no more than 48 hours before departure, down from 72.

Currently, Ireland and Russia are the only two countries classified as very high risk.

The Post has previously reported that Hong Kong planned to restructure its risk rankings, combining extremely high-risk countries in Group A1 and very high-risk ones in Group A2 into a single high-risk Group A category.

Group A1 contains Brazil, India, Indonesia, Nepal, Pakistan, the Philippines, South Africa and Britain.

High-risk Group B would likewise be combined with Group C into a medium-risk category.

The proposals would allow fully vaccinated people stranded in extremely high-risk places to return, while imposing tighter controls for those from very high-risk locations.

But that plan was postponed in an Executive Council meeting earlier this month, with Carrie Lam saying reopening the border with mainland China should be a higher priority.

Professor David Hui Shu-cheong, a respiratory medicine expert at Chinese University and government adviser on the pandemic, called for more targeted bans, especially on places where Covid-19 rates in the US were soaring and vaccinations remained low.

"I think bans have to be more specific. On the mainland, Nanjing is in trouble and some cases are spreading to Beijing, but China as a whole is doing well, so you have to be specific. You only target states or provinces who are not in good control and don't target the whole country."

Announcing Friday's new cases, meanwhile, the Centre for Health Protection reiterated its call for Hongkongers to "avoid all non-essential travel", citing the still "severe" global pandemic situation and the emergence of more infectious variants.

Separately, the Department of Health announced it would allow walk-in vaccinations from August 9 for those aged 65 and above at three elderly health centres – one each in Lam Tin, Kwai Shing and Tseung Kwan O – in a bid to drive up inoculations among the age group.