Mastermind construction firm offered bribes to influential residents in largest operation against such scams, Independent Commission Against Corruption says.
Hong Kong's anti-corruption watchdog has arrested 49 suspects in its largest operation against housing renovation scams, which involved about 10 building projects, with contracts worth up to HK$500 million (US$64 million).

A mastermind construction firm allegedly offered bribes to staff at management companies, influential residents and project consultants, ranging from tens of thousands of dollars to HK$1 million, the Independent Commission Against Corruption (ICAC) revealed on Friday.

The watchdog said 43 men and six women aged between 25 and 73 were arrested in the operation, which had the code name "fire net".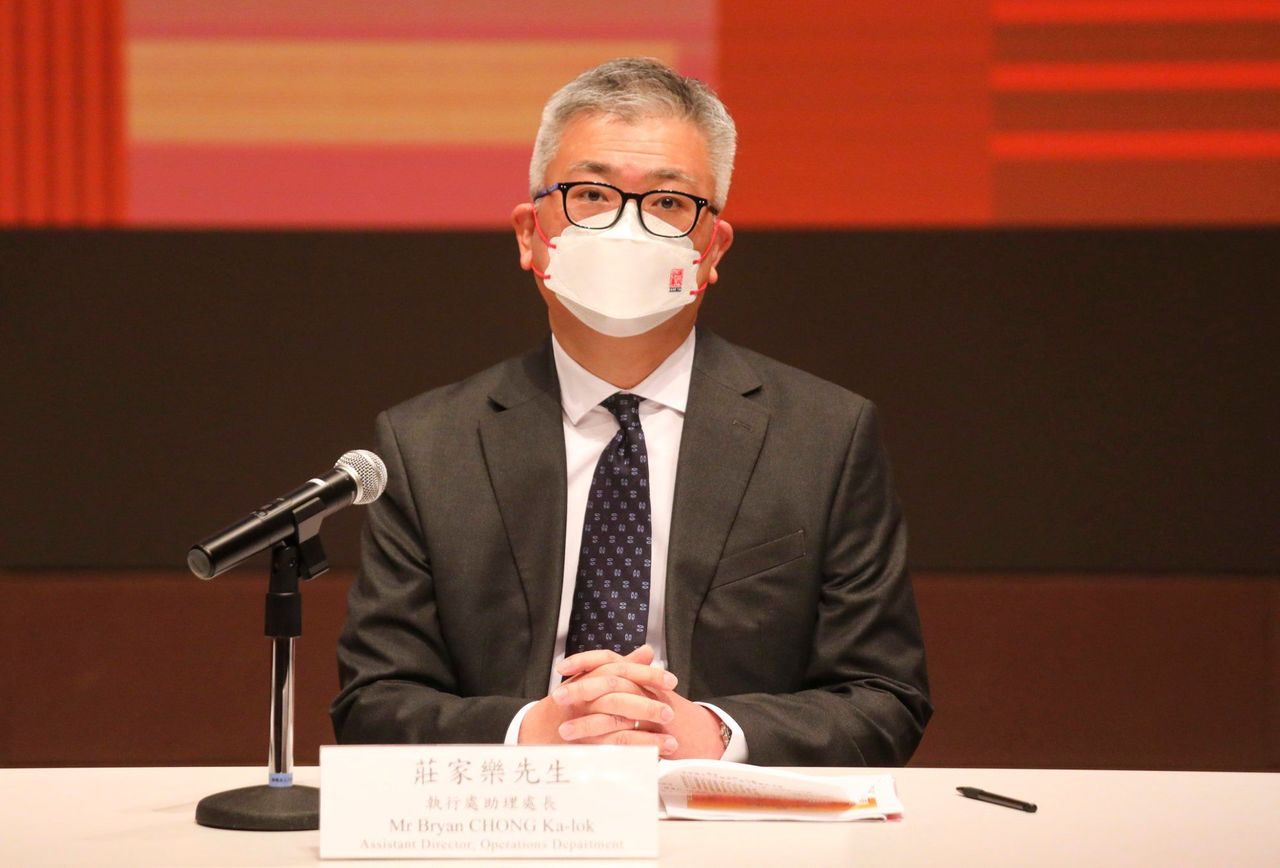 Assistant Director Bryan Chong, from ICAC's operations department.
The kickbacks were paid at private housing residences, commercial buildings and government-subsidised housing across the city, so that the prime culprit could secure renovation contracts or get off easily with laxer scrutiny, according to the watchdog.
Assistant Director Bryan Chong Ka-lok, from ICAC's operations department, said the arrests, which were made on Wednesday, were triggered by a complaint from a person living in an affected residence.
"Following a thorough investigation, we later found out the scam involved a larger scale, better organisation and division of labour," said Chong, who heads a team of 300 frontline investigators in charge of the probe.
"This is the largest operation the ICAC has carried out to date [relating to a] building management project," he added, saying that the watchdog had to build a makeshift detention facility to accommodate the mass arrest operation.
While Chong declined to disclose the 10 renovation projects involved, citing an ongoing investigation, he said the watchdog had intervened before eight of them could begin, sparing victims from their loss.
He said the watchdog was working closely with the Department of Justice on the decision to prosecute and had not rule out the possibility of further arrests.
Hong Kong has for years been gripped by what is known as "bid-rigging" in housing renovation projects. Authorities introduced a statutory scheme in 2012 to require buildings that were 30 years old or above to undergo mandatory inspection.
Bid-rigging often involves a group of construction contractors conspiring to ramp up the estimated price for renovations during the tendering process, so that the bidder can secure a contract that costs more. Members of a group take turns to win various biddings by fixing their tendering prices and terms.
ICAC's principal investigator Grace Yee Hin-lai said the recent case involved the bribery of influential figures in the bidding process, such as project consultants, members of incorporated owners bodies and management staff, who were paid money and offered sweeteners such as mooncakes during festive times.
The bribes came from the additional amount the mastermind firm had earned by raising the costs of individual contracts, Yee said, adding that it would also buy its way into installing management companies overseeing building operations under its control for laxer scrutiny. Ordinary renovation projects aside, the firm also took up projects involving lift repair and installation of solar panels.
In a case involving a private housing estate in the New Territories, for example, the firm paid three management staff HK$1.2 million to convince residents that a HK$20 million contract should be picked, even though the project was estimated to cost just HK$9 million.
Democratic Party member Winfield Chong Wing-fai, who follows bid-rigging complaints, said he welcomed the actions by law enforcement.
"The present operation shows seriousness of the bid-rigging situation and reminds homeowners the importance of taking part in meetings at their own residence," he said.
He urged the government to plug current loopholes by amending the Building Management Ordinance, which he argued had failed to install a more stringent requirement on the use of proxy votes during homeowners' meetings, where proposals for renovation were passed.
The law should place greater responsibility on incorporated owners' bodies to be transparent while holding them accountable when they made mistakes, he said.