New scheme proposed by city leader aims to build 30,000 transitional homes for low-income families by the 2027-28 financial year.
Hong Kong has unveiled the first four sites of its "light public housing" scheme, with most of them located in remote districts in the New Territories, such as Sheung Shui and Yuen Long.

The Housing Bureau on Tuesday said a total of HK$32 billion (US$4 billion) in construction and operation costs would be needed to build 30,000 transitional homes for low-income families by the 2027-28 financial year, under a new scheme proposed by Chief Executive John Lee Ka-chiu in his policy address last month.

The four sites revealed in a paper submitted by the bureau to the Legislative Council are located in Sheung Shui, Yuen Long, and the remaining two are near Castle Peak Hospital in Tuen Mun.

The Tuen Mun sites include a 0.8-hectare (2 acres) area next to the Ching Chung light rail station, and another 2.6-hectare plot of land close to Ching Tin Estate, a public housing complex. The Post learned these two sites with smaller sizes were owned by the government, and authorities were planning to build blocks with at least 10 floors each.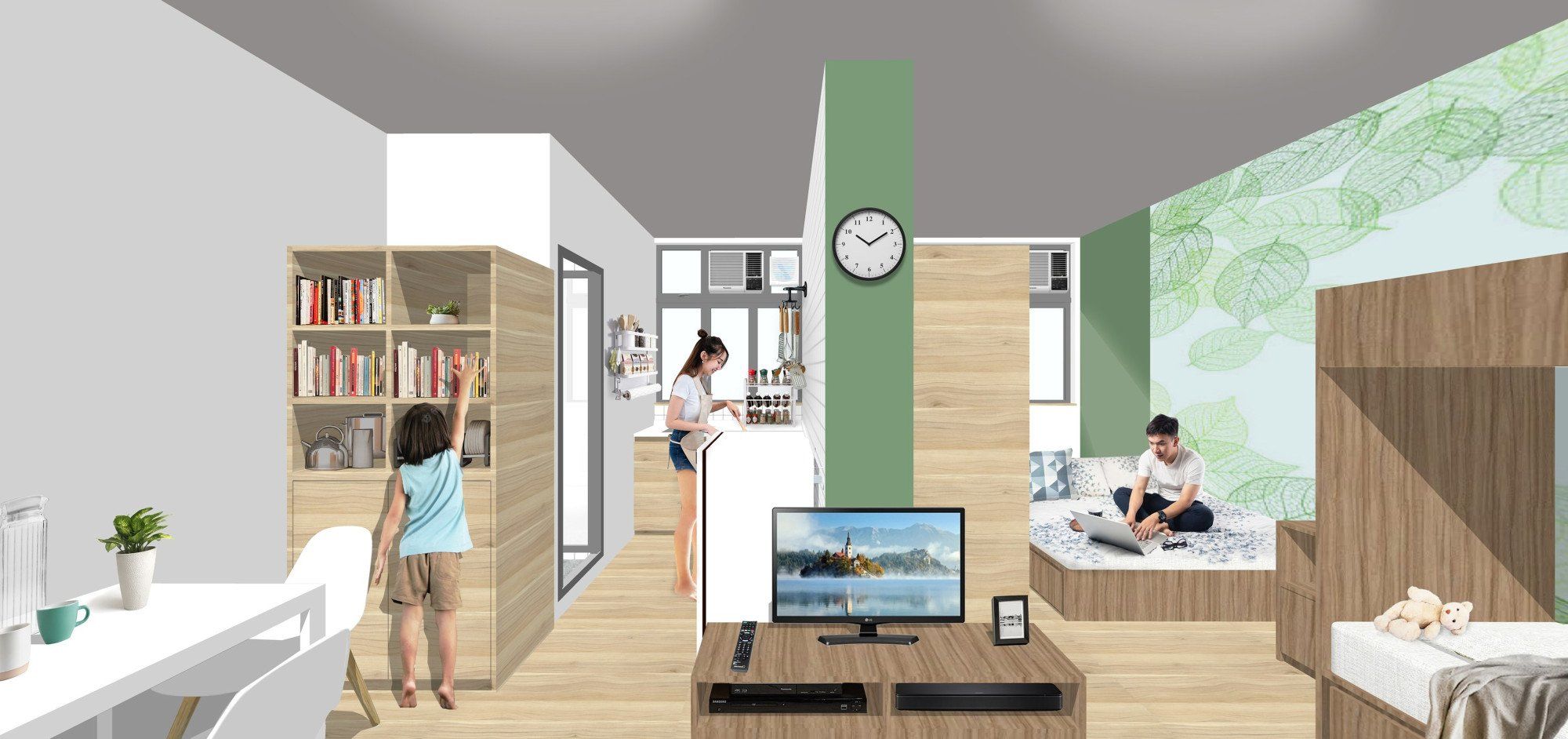 This is the proposed design of the light public housing units.
A source said the other two sites located in Yuen Long and Sheung Shui were borrowed from the private sector and the government was planning to build three-storey blocks.
Both sites are near better-off private housing estates. The 8.9-hectare area in Yuen Long is next to Fairview Park, while the 2.8-hectare one in Lin Tong Mei in Sheung Shui is opposite Miami Crescent. Authorities said they were searching for more sites in urban areas, with an aim to release further details by June next year.
The authorities did not reveal when and how many flats would be built in the four locations.
But the Architectural Services Department said it planned to begin construction work for the first batch of 1,000 homes in the 2023-24 financial year, which would be completed by 2024-25. The remaining 29,000 homes would be finished in stages between 2025 to 2027.
With the introduction of the "light public housing scheme", the government hopes to reduce the waiting time for permanent and temporary public flats to 4½ years by the 2026-27 financial year. The wait for a permanent public rental flat is currently 5.6 years.
With an estimated building cost of HK$1,951 per sq ft, the government will apply for a HK$32 billion lump sum grant from Legco in the first quarter of next year.
The fund will include a HK$26.8 billion design and construction fee, infrastructure costs amounting to HK$600 million, and HK$4.7 billion for operation costs.
Temporary flats sized between 107 sq ft and 333 sq ft (10 and 31 square metres), will have basic amenities, such as an air-conditioner, heater and a fan, with rent ranging from HK$570 to HK$2,650.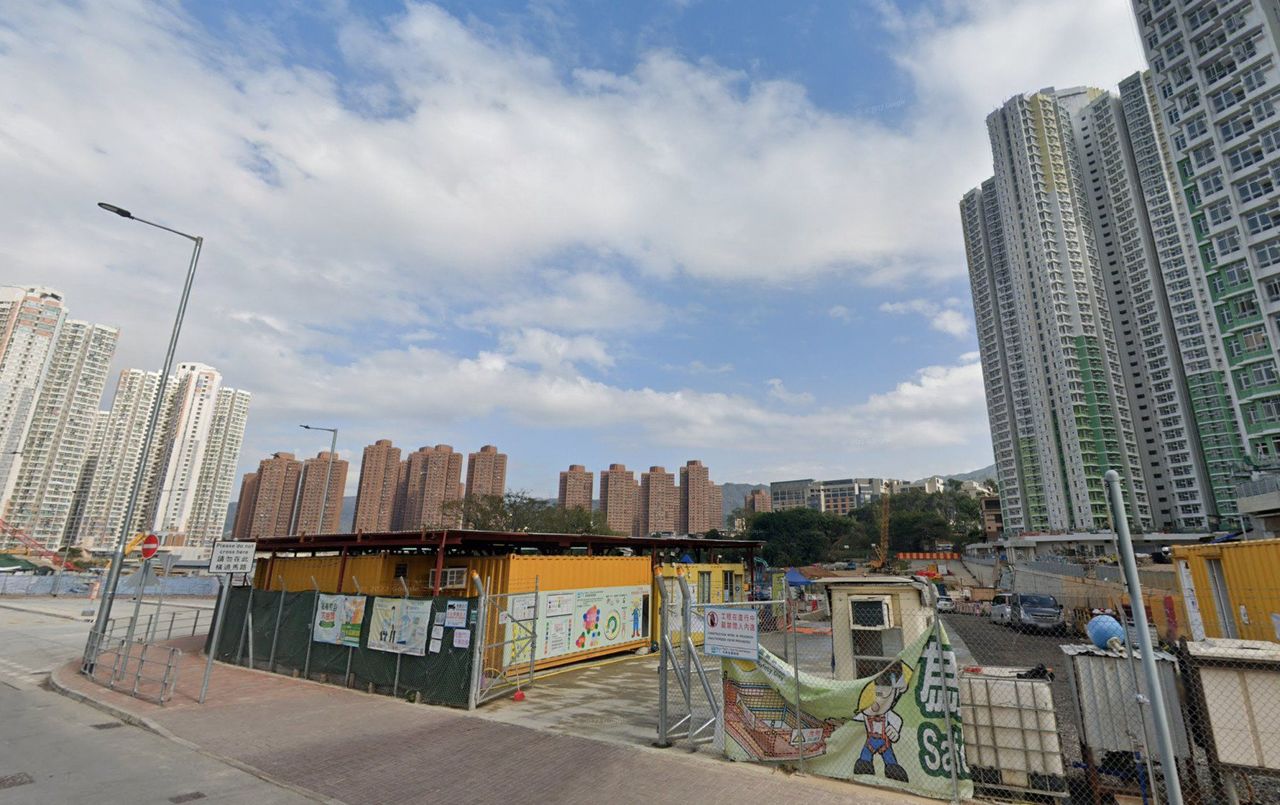 This 2.6-hectare plot of land close to Ching Tin Estate in Tuen Mun has been chosen for the "light public housing" scheme.

The rent is set at 90 per cent of the amount for newly built public rental housing in the same district.

The government will tender transitional housing sites to organisations for management while inviting all public rental housing applicants to become tenants of temporary homes.

In case of oversubscription, operators would prioritise households in need, such as applicants who have waited for a long time and low-income families living in difficult conditions.

Depending on nearby developments, the site might also provide transport and community facilities.

Scott Leung Man-kwong, deputy chairman of Legco's panel on housing, said he worried about a low occupancy rate in the two remote sites of Sheung Shui and Yuen Long.

"These locations are yet to have large-scale public transport networks that can endure the pressure brought by future tenants. It may reduce applicants' incentive to apply for light public housing," he said. "They might rather stay in their current homes in urban areas as they can save money from additional transport fees."

Leung suggested the government arrange shuttle bus services connecting the sites to nearby railway stations or even provide transport subsidies.