'We also need to wait for a period of time for wider adoption of the second-generation vaccine and for the pandemic to start to stabilise', Professor David Hui says.
Hong Kong is unlikely to further relax its Covid-19 restrictions before the end of the winter peak season and the wider adoption of the new Omicron-specific vaccine in the city, leading medical experts have said.

Striking a cautious note, Professor David Hui Shu-cheong of Chinese University on Saturday said people might have to wait longer before authorities would consider easing any more restrictions.

"For the government to consider relaxing the pandemic restrictions, I believe we need to wait after the end of the winter peak season, during which respiratory viruses are very active," Hui, a government pandemic adviser, told a radio programme.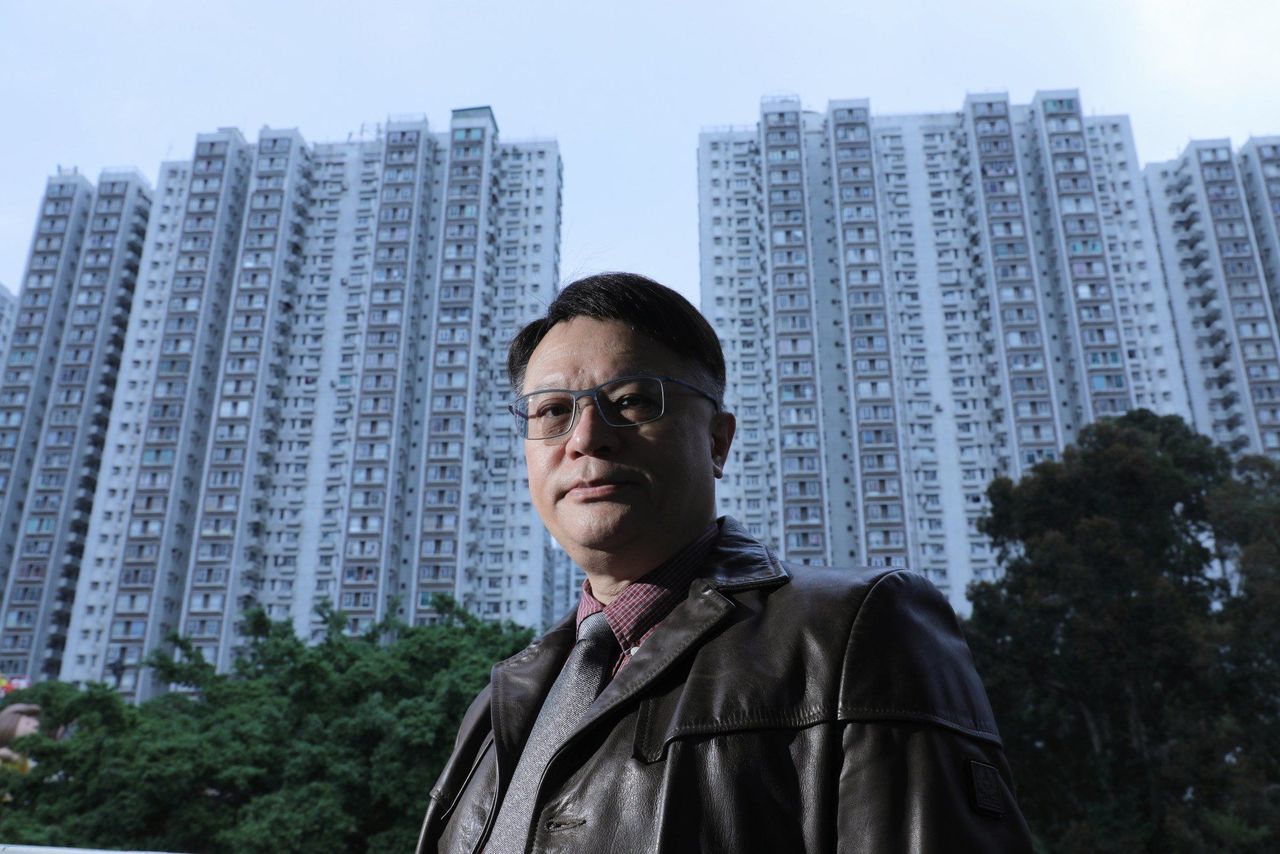 Professor David Hui of Chinese University.
"We also need to wait for a period of time for wider adoption of the second-generation
vaccine
and for the pandemic to start to stabilise."
The remarks from Hui were on the back of a recent rise in daily infections, with cases in Hong Kong passing the 10,000 mark on Thursday for the first time since September 10, and the death toll for the past week increased by more than 40 per cent.
After a slight dip on Friday, the daily caseload again reached five figures on Saturday, with health authorities recording 10,111 infections, 497 of which were imported, and 17 more deaths.
The city's overall tally stands at 2,148,489
coronavirus
cases and 10,790 related fatalities.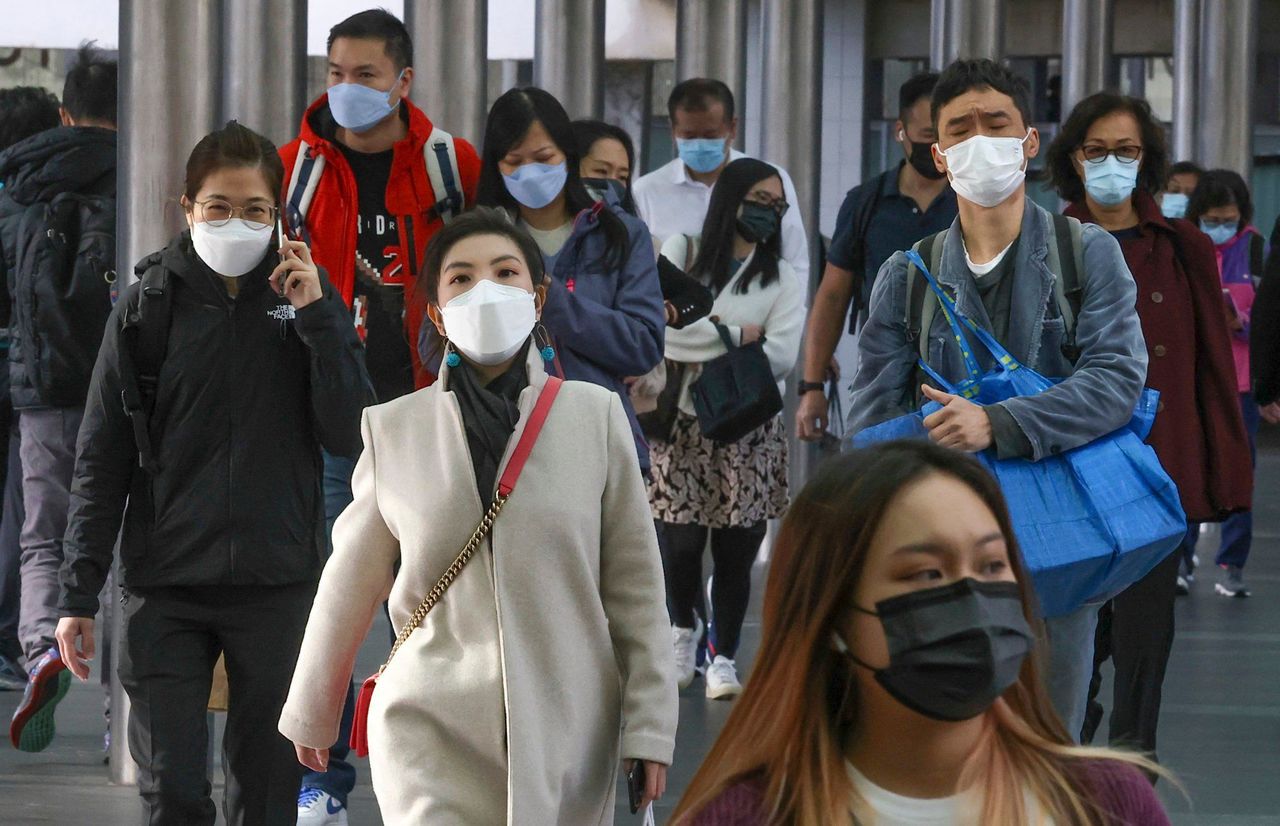 One health expert has suggested authorities relax the city's mask mandate in favour of an advisory-based approach.

Ben Cowling, the chair professor of epidemiology at the University of Hong Kong, also said a further relaxation could not be expected soon.

"When the case numbers are going up, the government argues that it would be unwise to remove restrictions. When the case numbers are going down, the government argues that it would be unwise to remove restrictions in case there was then a rebound in cases," he said.

But he stressed that, despite the rising infection rate, the number of severe cases remained very low, which he argued did not justify a tightening of restrictions.

Cowling recommended lifting compulsory testing notices and ceasing to enforce the Cap 599 Prevention and Control of Disease Ordinance, saying they had a minimal effect on transmission but cost a lot of money for taxpayers.

"Even if you do with 5 or 10 per cent of the daily cases and strictly isolate them, it won't make much difference to the overall situation," he said.

"There's no public health rationale for Cap 599. For Cap 599 to apply, there has to be a probability of a large number of deaths or disabilities."

Cowling also advised authorities to shift from the current mask mandate to a recommendation-based approach, arguing that people should be able to make "sensible choices" for themselves.

In anticipation of rising Covid-19 cases during the winter season, authorities have recently made BioNTech's Omicron-specific vaccine available to uninfected adults as a fourth dose or for recovered patients with two jabs as a third dose.

The second-generation vaccine contains a bivalent formulation that targets Omicron subvariants BA.4 and BA.5, the two strains which are dominant in Hong Kong.

The government also advised people aged 50 and above, immunocompromised people over the age of 12, and adults with a higher risk of Covid-19 exposure to get their shots.

Secretary for the Civil Service Ingrid Yeung Ho Poi-yan on Saturday said authorities had procured 1.9 million doses of the bivalent vaccine. Once the first batch of 770,000 jabs was put into use, a second would soon be shipped to Hong Kong, she added.

She appealed for the elderly and toddlers to get vaccinated, saying the inoculation rates in the two demographics were "far from ideal".

As of Saturday, about 70 per cent of the population over 80 years of age had been vaccinated, and only one in five children aged between 6 months to 3 years old had received their jabs.

She added that the Health Bureau would closely monitor the uptake of the second-generation vaccine.

On Thursday, expert committees under the Centre for Health Protection recommended that authorities broaden the eligibility criteria for receiving the jab. They said healthy adults, residents in care homes for the elderly and immunocompromised adults with two, three or four prior jabs could take the bivalent vaccine as a booster shot.

Those aged between 12 and 17 with three prior doses should be able to get the Omicron-specific booster as a fourth dose, the experts said. Health officials are expected to make a decision soon.

Hui advised the government to strengthen its vaccination programme with the new bivalent vaccine, especially in care homes for the elderly. He explained that the number of facilities reporting outbreaks had recently surged twofold to 79 per week as of the end of November.

"Among the infected in these elderly care homes, about one-third have been infected twice, compared with an overall reinfection rate of 4.4 per cent. This shows that the reinfection risks in these elderly care homes are exceedingly high," he said.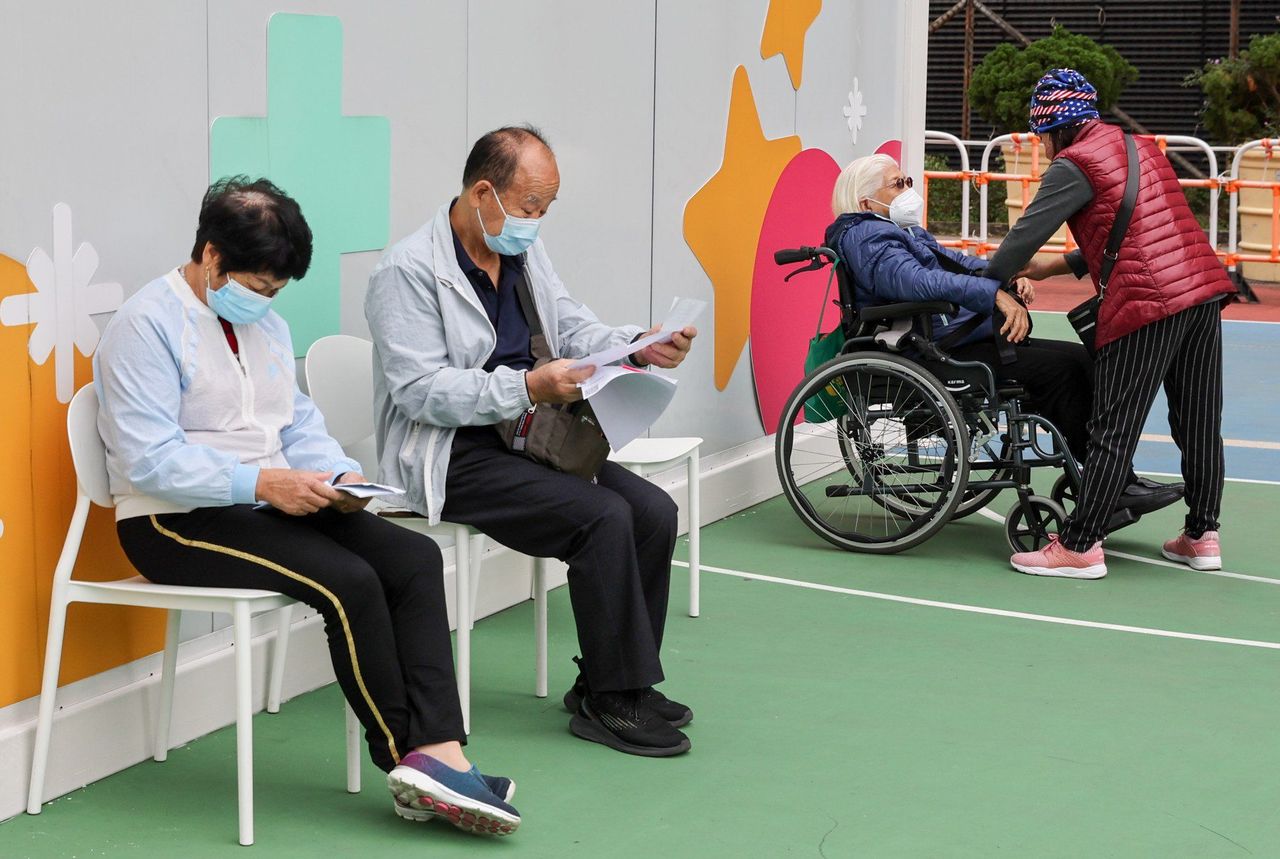 Hui has also appealed to the authorities to strengthen their inoculation drive aimed at elderly residents in care homes.

Hui noted that the death rate among reinfected elderly at care homes was high, standing at 2.1 per cent compared with the city's overall figure of 0.48 per cent.

He added that about 2,500 people aged 60 and above in the city had required hospitalisation over the past month.

"All of them have been vaccinated with three shots but still they require hospitalisation … so the government needs to strengthen its inoculation programme," he said.

But Hui added that there was no need at present for Hong Kong to impose stricter anti-epidemic measures. He explained that most city cases were not severe and measures such as the new vaccine launch would help support the city's healthcare system.