New Open University president Paul Lam also says rebranding of institution to Hong Kong Metropolitan University is aimed at attracting global talent.
The new president of the Open University of Hong Kong has said courses on national security may be made mandatory for students, adding that learning about the Beijing-imposed legislation could prevent them from "getting into trouble".

Paul Lam Kwan-sing, 61, who took the helm at the city's biggest self-financing university this month, also said at his first meeting with the press on Thursday that he hoped the move to rename the institution the Hong Kong Metropolitan University would better reflect its status and attract more overseas talent.

"Under our generation education syllabus [for all first-year students], there are elements related to civic and moral education. I believe national security would also become part of those [courses]," Lam said.

"We must let students learn about the security law, and we will not rule out the possibility of making the [related courses] mandatory," he said.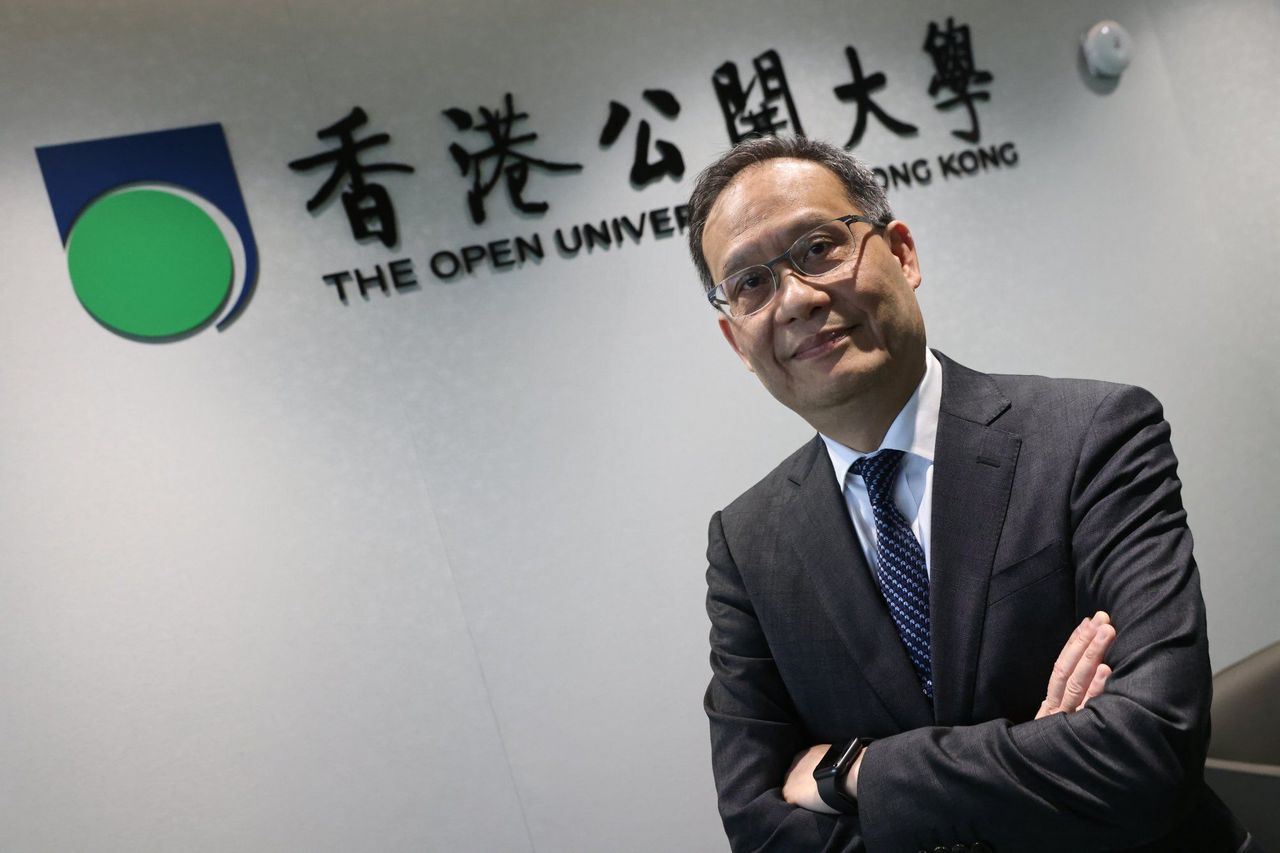 Newly appointed president of Open University Paul Lam.

Lam, an environmental scientist and formerly a top administrator at publicly funded City University, said one of his priorities was to encourage students to be law abiding. "[Students] must not break Hong Kong laws and must observe university regulations so that they won't get into trouble."

The national security legislation, which came into effect last June, outlaws acts of secession, subversion, terrorism and collusion with foreign forces and carries a maximum penalty of life imprisonment. Schools and universities are required to promote national security education under the law.

Lam, who succeeded Wong Yuk-shan, a Hong Kong deputy to the National People's Congress, also believed academic freedom under the national security law had not been affected, despite concerns in some quarters over possible restrictions in terms of research and international collaboration.

Last month, a global index on academic freedom published by the Germany-based Global Public Policy Institute rated Hong Kong 0.348 out of 10 – a significant drop from 0.442 the year before – behind Singapore, Russia and Cambodia.

Scholars at Risk, which contributed to the report, cited the security law, including academics and students being arrested under the legislation, as being among concerns from the higher education community.

"Personally, I do not feel any change in the work that I do with regard to academic freedom," Lam said. "Academic freedom is a core value to all universities. I have absolutely no doubt that all the university administrators would hold that very dearly in their hearts."

In December, Open University management announced plans to rename itself by this September to reflect its transformation "from primarily a distance learning institution into a full-fledged university".

Separately, under Beijing's electoral overhaul for the city, 11 university heads will be default members in the 1,500-strong Election Committee overseeing key polls. Members will pick the city's leader, nominate lawmakers, and even send representatives of its own to the legislature.

While not commenting on whether he would nominate members from the opposition camp to run in elections, Lam said: "If given a chance, I would make good use of that opportunity for the betterment of Hong Kong."