Lawyers for Lai and ex-Next Digital executive say firm's violation of lease terms and defendants' failure to disclose breach not enough to prove they intended to deceive.
Jailed media tycoon Jimmy Lai Chee-ying cannot be held liable for a criminal offence over a civil breach of contract allegedly stemming from the Apple Daily newspaper's misuse of its Hong Kong offices, defence counsel has contended in the closing stages of the mogul's fraud trial.

Rounding up the defence's arguments at the District Court on Wednesday, lawyers for Lai and a former Next Digital executive said the media company's violation of land lease terms and the defendants' failure to disclose the breach were not enough to prove their intention to deceive and conceal.

Instead, counsel submitted that Apple Daily had legitimate reasons to sublease office space to a consultancy firm controlled by Lai to assist in the now-defunct paper's animation works and accounting matters.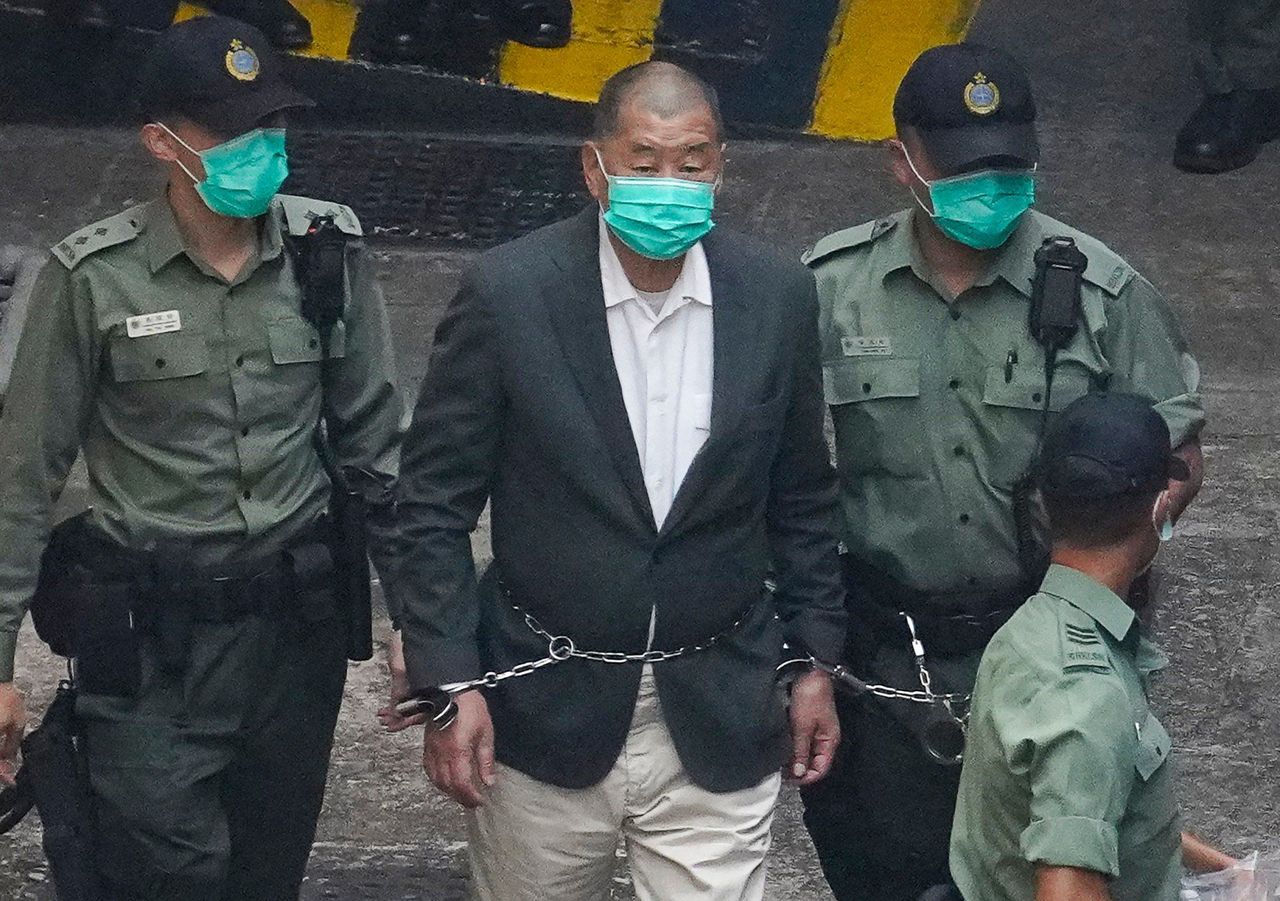 Media mogul Jimmy Lai.

Lai, 74, faces two counts of fraud for allegedly covering up the operations of Dico Consultants Limited at the paper's Tseung Kwan O headquarters for more than two decades in breach of its land lease conditions. Former chief administrative officer Wong Wai-keung, 60, faces one count of the offence for his alleged role since 2016. They have denied the charges.

Next Digital's then chief financial officer and chief operating officer Royston Chow Tat-kuen, who was previously a defendant in the case, turned against his former boss and colleague in the witness box after prosecutors dropped the charge against the 64-year-old on condition he help in the pair's prosecution.

The prosecution is seeking the pair's conviction based on what they considered the defendants' "deliberate" concealment from, and false representations to, landlord Hong Kong Science and Technology Parks Corporation, concerning Dico's operation status until it was exposed in 2020.

The court heard that terms for Apple Daily's land lease included a ban on using office space other than "publishing and printing of newspapers and magazines and ancillary services".

Dico, which had provided secretarial services to private companies controlled by Lai's family and managed the tycoon's personal assets, allegedly fell outside designated purposes in the lease.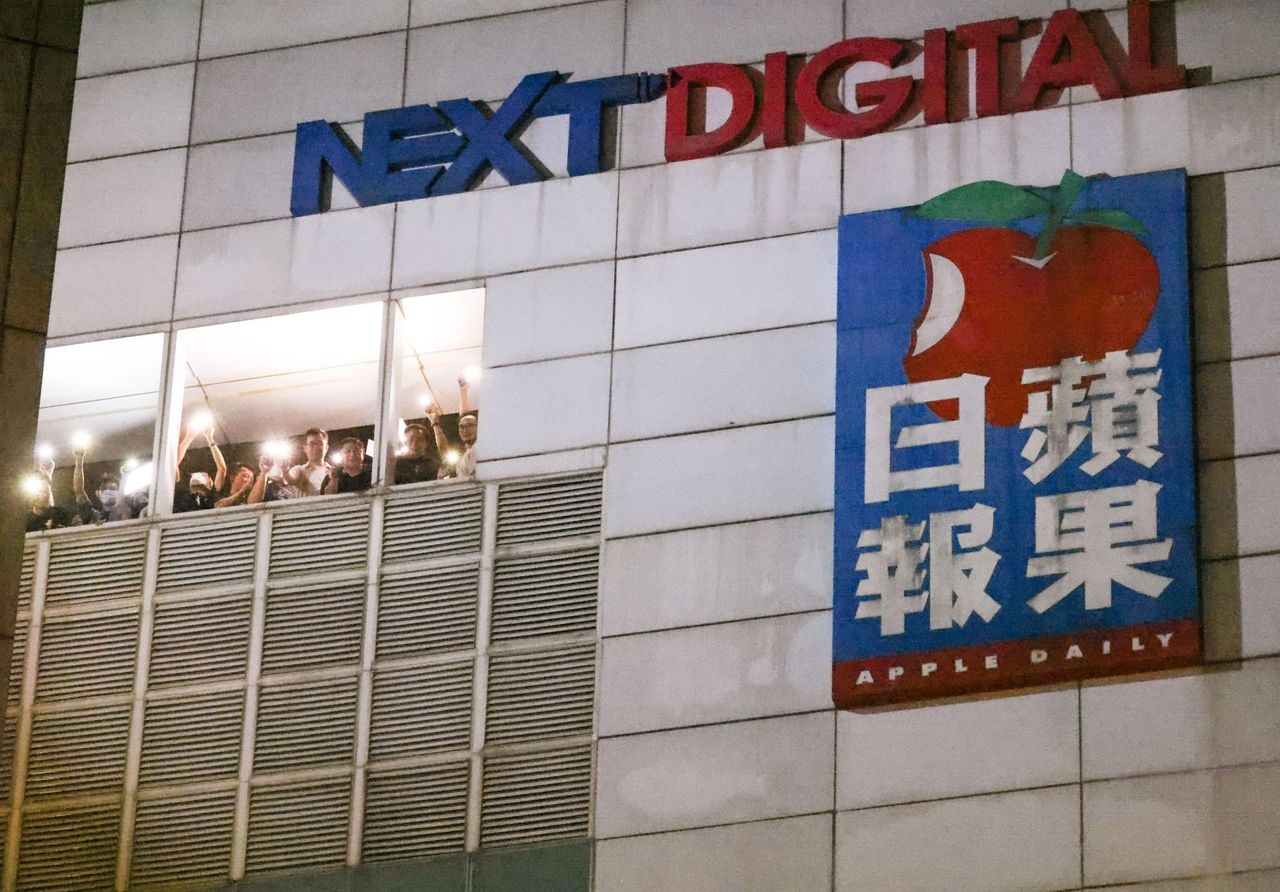 Apple Daily headquarters in Tseung Kwan O.

Senior counsel Derek Chan Ching-lung, representing Lai, urged the court to treat Dico as an ancillary office "incidental to" Apple Daily's operation, to the effect that it did not require a licence from the corporation to run on the paper's premises.

Even if the firm was found to have been involved in businesses irrelevant to the paper's publication, it could still operate legitimately as long as it had acted in "substantial compliance" with the leases, Chan said.

The lawyer also warned against penalising a civil wrong using criminal law, stressing the court should never send an accused to jail for merely breaching a contract.

He added that Lai's failure to disclose Apple Daily's dealings with Dico was insufficient in showing an intent to defraud.

"The court must hold firm and prevent criminal law from expanding infinitely so that a failure to act can readily constitute an offence, otherwise you and I would be breaking the law every day," the counsel said.

Senior counsel Maggie Wong Pui-kei, representing Wong Wai-keung, sought to portray her client as a "big lackey" in the company who had no power over its administrative and financial decisions.

While Wong endorsed a letter to the corporation in April 2020 purporting that Dico did not occupy any part of the newspaper's premises, the statement was made based on the collective decision of the company's most senior staff, and there was no evidence Wong knew in advance the claim was false, the counsel added.

Judge Stanley Chan Kwong-chi will give his verdict on October 25.

Fraud is punishable by up to seven years in jail when the case is heard at the District Court.