Lai and former employee Wong Wai-keung accused of illegally subleasing Apple Daily's office space to Dico Consultants Limited in 1998.
Jailed media tycoon Jimmy Lai Chee-ying illegally ran a consultancy firm at the Apple Daily offices in Hong Kong for more than two decades to facilitate his family's businesses and manage his personal assets, prosecutors have argued on the first day of his fraud trial.

A District Court judge designated to adjudicate national security proceedings on Tuesday began hearing the allegations against Lai and a former Next Digital executive, after the pair pleaded not guilty last week.

While fraud is not a crime under the Beijing-imposed national security law, prosecutors have asked that their complaint be heard by an arbiter hand-picked by Chief Executive Carrie Lam Cheng Yuet-ngor for national security cases, who they said could better foresee any potential challenges to the prosecution's case.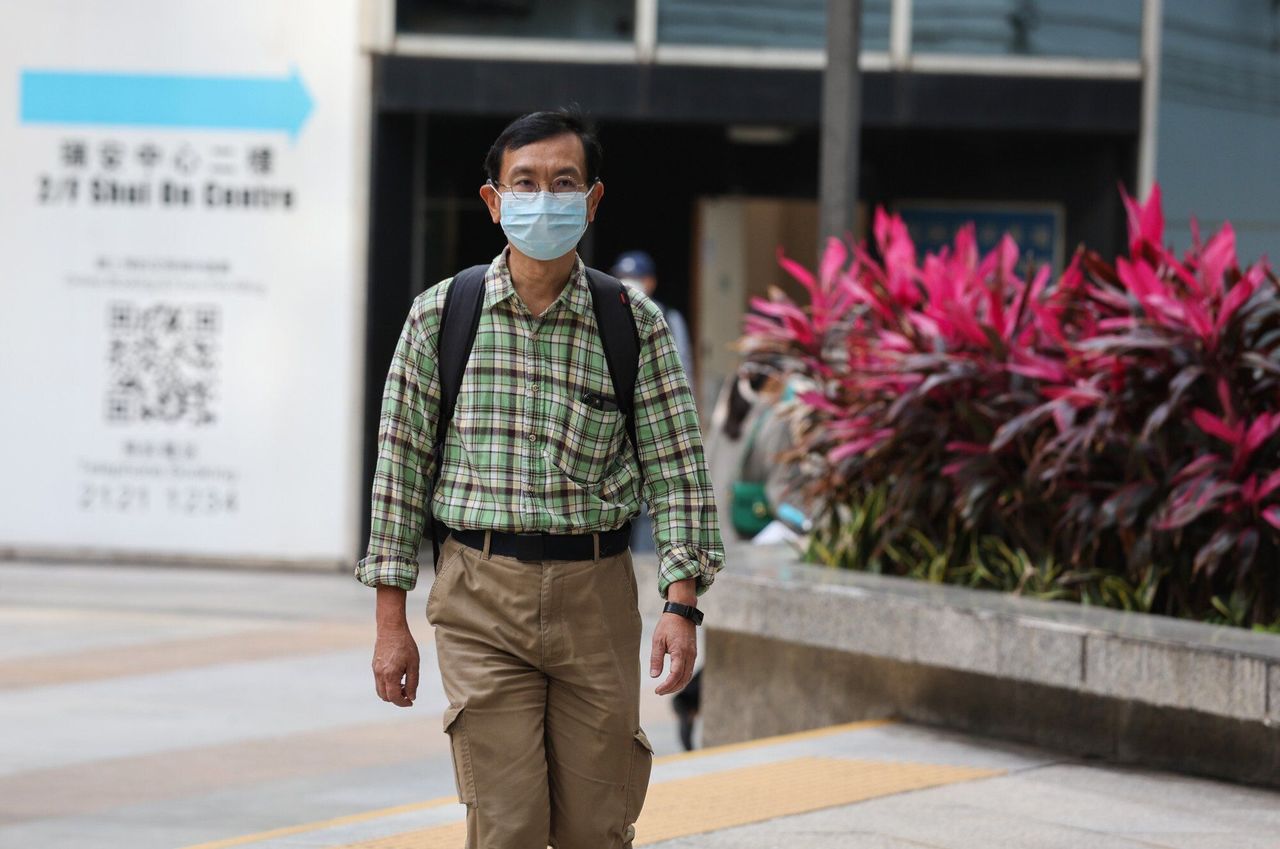 Former chief administrative officer Wong Wai-keung.

Lai, 74, and former chief administrative officer Wong Wai-keung, 60, stand accused of illegally subleasing office space at Apple Daily Printing Limited to Dico Consultants Limited, a firm controlled by the media mogul, shortly after the newspaper relocated its headquarters in 1998.

The move had enabled the now-defunct publication to earn at least HK$1.09 million in rent from Dico and allow the latter to evade land premium of up to HK$110 million, Director of Public Prosecutions Maggie Yang Mei-kei said in her 30-page opening statement.

Yang referred to three land lease documents signed between 1995 and 1999, through which Lai borrowed a government lot in anticipation of moving his media group's offices from Cheung Sha Wan to Tseung Kwan O Industrial Estate.

Terms for the lease included a ban on using office space other than for the purpose authorised by the landlord – Hong Kong Science and Technology Parks Corporation – in Apple Daily's case, "publishing and printing of newspapers and magazines and ancillary services".

Between 1997 and 2019, the corporation received a total of 65 applications from Apple Daily for the operation licences of its 27 associate companies at the Tseung Kwan O site.

Yang said the landlord had never received any application for Dico since it began operating in a 646 sq ft office in April 1998.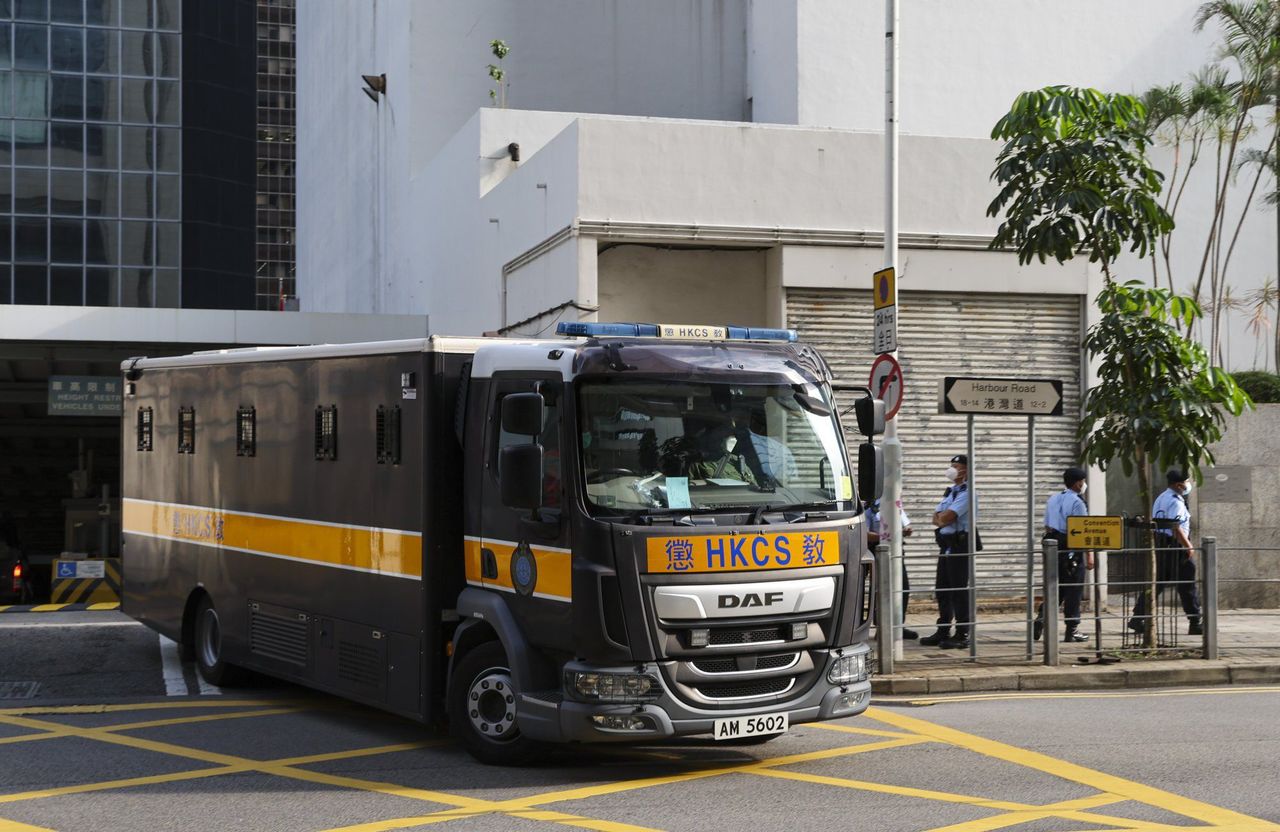 A prison vehicle carrying media tycoon Jimmy Lai leaves the District Court in Wan Chai on Tuesday.

The court heard Dico provided secretarial services to 22 local companies from June 2016 until May 2020, when the firm moved to Kwun Tong. Lai was the director of 11 of those companies, with his son Ian Lai Yiu-yan involved in the management of 10 others.

From 2014 onwards, Dico took out insurance for Lai, his mansion on Kadoorie Avenue, the domestic helpers working there, and his personal property. It was also responsible for covering the expenses of maintaining Lai's residence and his three yachts.

The firm's general manager was Lai's right-hand man, Mark Simon, who would directly report to Lai and relay the tycoon's instructions to other Next Digital executives.

The corporation became aware of Dico's operation and its possible misuse of office space in March 2020 following media inquiries. Lai, via Simon, later instructed Next Digital's senior staff members to plan for Dico's exit.

In a written response to the corporation's queries, Wong claimed that Dico had merely "used the lot as an address" and did not occupy any part of the newspaper's premises.

Yang said that statement was false because Dico had only moved out after the breach came to light.

In a high-profile search of the Apple Daily headquarters in August 2020, police's national security unit seized financial records, meeting minutes and correspondence indicating Dico had indeed operated on the Tseung Kwan O lot valued at HK$516 million.

Further, the prosecutor pointed to a similar breach by Apple Daily in 1999 when it subleased office space to a related marketing firm, in arguing Lai and Wong had deliberately concealed Dico's operation with an intent to defraud.

The prosecution did not specify the profit Apple Daily earned from Dico during the latter's 22-year tenure, but noted the amount of rent paid to the newspaper between April 2011 and March 2020 totalled HK$1.09 million.

A surveyor testifying for the prosecution estimated Dico would have spent HK$7.69 million had it rented a grade A office of the same size elsewhere between 1998 and 2020.

The corporation would have been able to claim up to HK$110 million had it exercised its right under the lease to recover land premium from Apple Daily, the court was told.

The five-week trial continues before Judge Stanley Chan Kwong-chi on Wednesday.

Fraud is punishable by up to seven years in jail when the case is heard at the District Court.