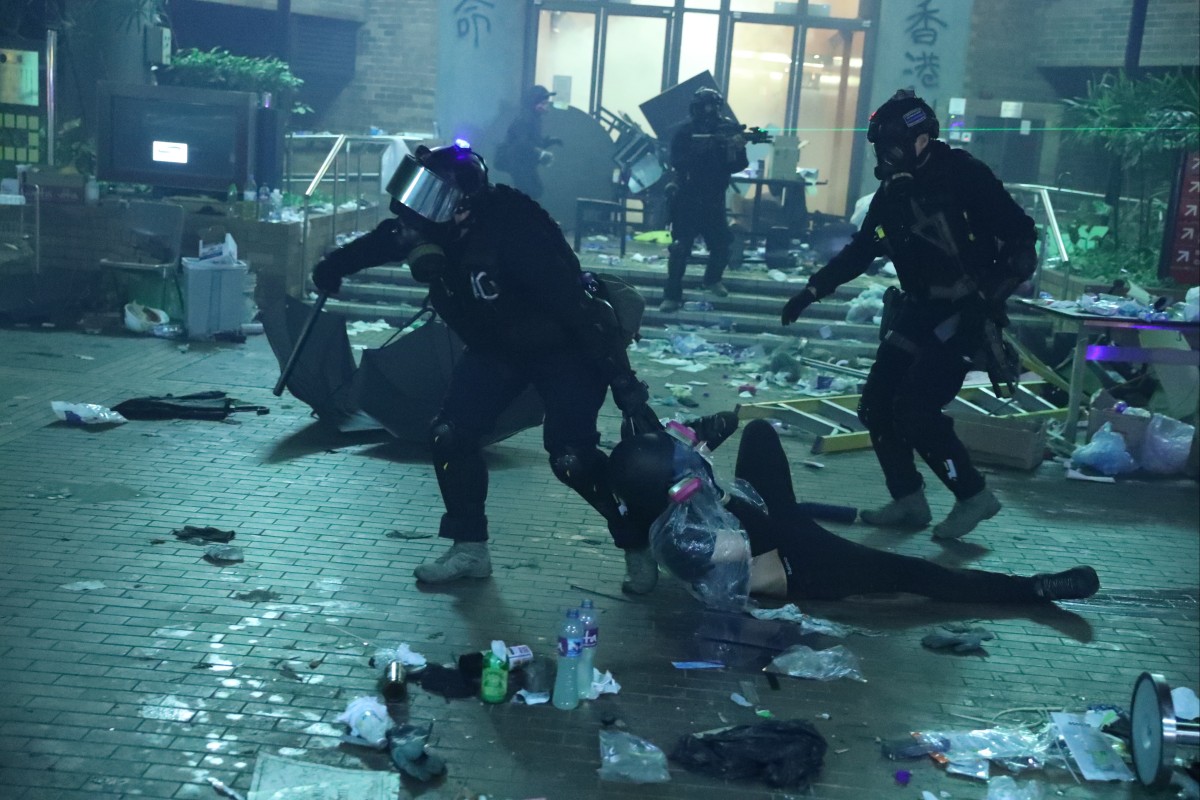 Three Hong Kong Residents Sentenced to Jail Terms for PolyU Rioting
Three Hong Kong residents have been sentenced to jail terms of up to five years and two months for their involvement in rioting at the Polytechnic University (PolyU) campus during the 2019 anti-government protests.
The sentencing took place at West Kowloon Court on June 2nd, with the judge emphasizing the seriousness of the offences and the danger they posed to public safety.

One of the defendants, a man aged 21, was sentenced to four years and six months in prison.

The second defendant, a man aged 19, was given a three-year detention order, as he was only 16 years old at the time of the offences.

The third defendant, a woman aged 23, was given a two-year jail term.

All three were found guilty of rioting and related charges.

The case involved a violent clash between protestors and police officers at PolyU in November 2019.

The defendants were accused of taking part in the clashes, which involved the use of petrol bombs and other weapons.

The judge said that the defendants had shown a disregard for the safety of others and had engaged in dangerous and reckless behavior.

The sentencing comes after a series of trials and hearings related to the 2019 protests.

Some of the defendants have been found guilty of more serious charges, while others have received lighter sentences.

The protests, which began in June 2019, were some of the most violent and destructive in Hong Kong's history, and have led to widespread debate about the future of the city's political and social systems.