Two men and a woman all members of General Union of Hong Kong Speech Therapists. They were among five members of group arrested last month and accused of inciting anti-government hatred.
Three more members of a speech therapists' union arrested by Hong Kong national security police last month have been remanded in custody after being charged with sedition over a series of children's books.

Police first targeted the General Union of Hong Kong Speech Therapists a month ago, accusing its leaders of inciting anti-government hatred with three picture books about sheep defending their village from invading wolves.

Union secretary Sidney Ng Hau-yi, 28, treasurer Samuel Chan Yuen-sum, 25, and officer Marco Fong Tsz-ho, 26, appeared before a judge designated to handle national security law proceedings in West Kowloon Court on Monday afternoon.

The three speech therapists were charged with engaging in a conspiracy to publish and circulate seditious materials between June 4, 2020 and July 22 of this year – the same accusation previously levelled against chairwoman Lorie Lai Man-ling, 25, and her deputy, Melody Yeung Yat-yee, 27.

The prosecution alleged the group intended to "bring into hatred or contempt, or to excite disaffection" against the government and the administration of justice, and to "incite persons to violence" and "counsel disobedience to law or to any lawful order".

Another deputy chairwoman of the union, speech therapist Wong Hoi-ching, was named as an accomplice in the charge sheet. Prosecutor Laura Ng Shuk-kuen said Wong left the city before police could arrest her.

Ng asked for a month-long adjournment to prepare for the case's transfer to the District Court for trial.

She also asked the court to remand all five defendants in custody by applying the higher bail threshold laid out under the Beijing-imposed national security law.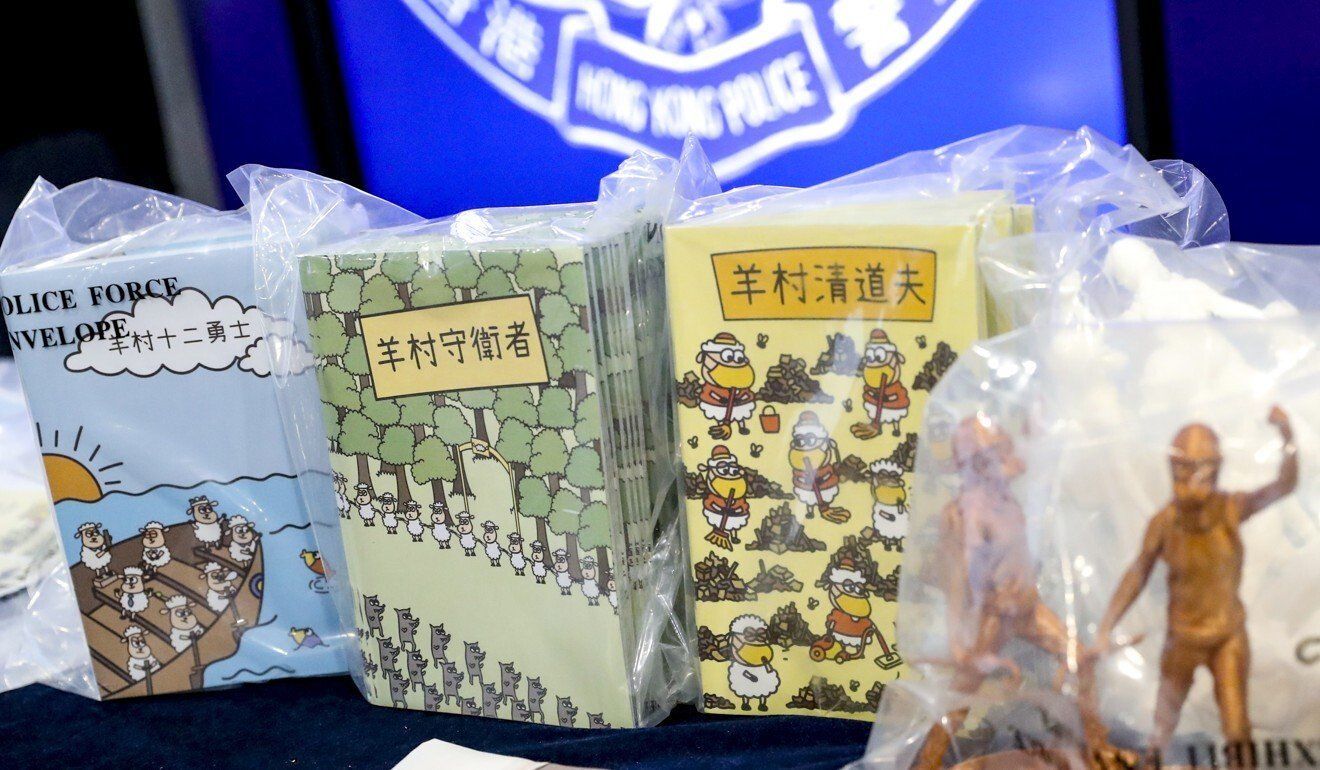 Police arrested the five members of the General Union of Hong Kong Speech Therapists over a series of children's books.

The law provides that defendants should not be released on bail unless a judge is satisfied they no longer pose a threat to national security. The more stringent requirements, Ng argued, also applied to local laws governing national security.

Principal Magistrate Peter Law Tak-chuen agreed, throwing out all of the defendants' bail bids.

"The offence concerned is one categorised by the national security law as governing national security, therefore the security law applies in the consideration of bail," Law said.

The five will stand before the same court on September 24.

National security officers picked up the five union leaders on July 22, with Lai and Yeung charged the following day, and the remaining three released on bail. The three suspects had initially been told to report back to police in September, but the force withdrew the bail arrangements and charged them on Monday.

Chief Magistrate Victor So Wai-tak, also a designated national security judge, had already denied bail to Lai and Yeung on July 23, though he rejected prosecutors' request at the time to apply the threshold set out in the security law.

Sedition is punishable by two years in prison and a HK$5,000 fine for a first offence under Section 10 of the Crimes Ordinance.

The speech therapists' union, which was founded in November 2019 at the height of that year's anti-government protests
, states its mission as being to defend justice, unite the industry and fight for Hongkongers' rights.

Earlier this month, the union was issued a notice of disqualification by the Labour Department, which said the group's registration would be cancelled in October as it was being used for an "unlawful purpose inconsistent with its objects or rules".