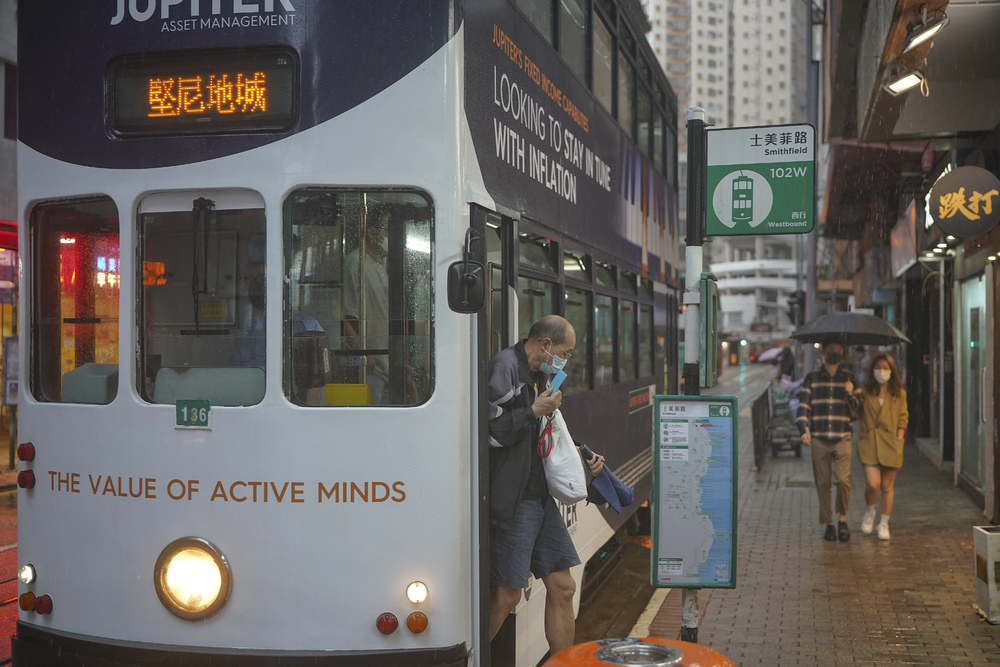 Hong Kong Tramways proposes increasing fare to HK$3
Hong Kong Tramways applied to the government for increasing the fare of passengers aged 12 or above by HK$0.4 to HK$3, following the HK$3 increase in taxi flagfall rate.
The proposed trams fare adjustment marked a 15 percent increase.

The trams company also suggested adding HK$0.2 for children's fare to HK$1.5 and HK$0.1 for elderly's fare to HK$1.3.

Other recommendations included increasing the fare of a monthly ticket by HK$40 to HK$260 and canceling the 4-Day Pass tourist ticket, selling at HK$34.

The trams company said that ridership in 2020 fell by 24 percent year-on-year, and although it bounced back by 16 percent last year, the numbers had yet to return to the levels before the pandemic, and a HK$3 million loss was recorded.

The company added they are in dire need of a fare adjustment amid the financial crisis they are now facing and pointed out that it would be impossible for them to continue operations if they didn't have a subsidy from the Employment Support Scheme.

According to documents submitted to the Legislative Council by the Transport and Housing Bureau, the trams company last increased the fares in July 2018, and it proposed increasing the fare for an adult to HK$2.9 and that for children to HK$1.4.

The proposed fare adjustment will be handled through negative vetting, meaning the new fares, if approved by the Executive Council, will take effect first and be followed by relevant legislation procedures and discussions in the LegCo.