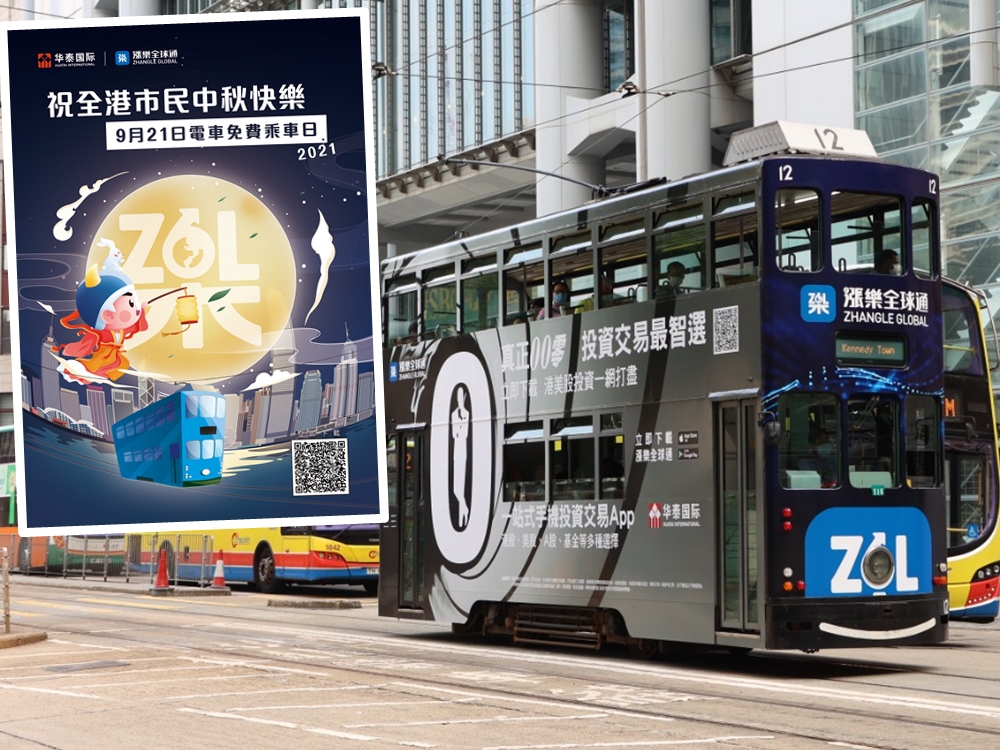 Hong Kong trams free for all Hongkongers during Mid-Autumn Festival
Hong Kong trams will be free to ride for all Hongkongers during Mid-Autumn Festival next Tuesday.
Huatai International, the organizer of the free tram day, said it was celebrating the first anniversary of its mobile brokerage application - Zhangle Global.

The firm said it wishes to share this joyful moment with Hongkongers and bring more positive energy to society.

The trams will also feature the firm's advertisements with James Bond's 007 movies and fencing as the main theme.

"The fencing-themed advertisement signifies the hard work and breakthroughs the Hong Kong athletes have achieved at the Tokyo Games, and remind Hongkongers of the precious moments they had together," it added.