Secretary for Commerce and Economic Development Edward Yau warns however that city has still to resolve a trade dispute with US over 'Made-in-China' label.
Hong Kong's trade figures rebounded sharply over the past few months and the city should capitalise on the momentum by penetrating the mainland Chinese market and Southeast Asia, its commerce chief said on Saturday.

Secretary for Commerce and Economic Development Edward Yau Tang-wah noted the total monthly value of merchandise exchange surpassed HK$800 billion (US$103 billion) last December, as well as in January, March and April this year, covering export, import and intermediary activities.

"It's a record to see the figures in four months out of a five-month period [between December and April] going beyond HK$800 billion," he told a radio programme.

The previous mark was set in 2018 when the global economy was still robust. That year, some businesses rushed to trade goods to dodge new tariffs imposed in the US-China trade war, Yau added.

Secretary for Commerce and Economic Development Edward Yau.

Trade has been a crucial engine to drive economic rebound for the city in the first quarter, which saw the gross domestic product increasing year-on-year by 7.9 per cent – the most significant surge since the first three months of 2010.

Yau said the data had strengthened local confidence to carry on with free trade.

"We have to leverage on the market in mainland China ... The fact that there was no contraction in trade activities between the mainland and the globe, and also our market in Asean," he said, referring to the Association of Southeast Asian Nations comprising countries in that region. "These will be our main support for economic and trade activities in the short, medium and long term."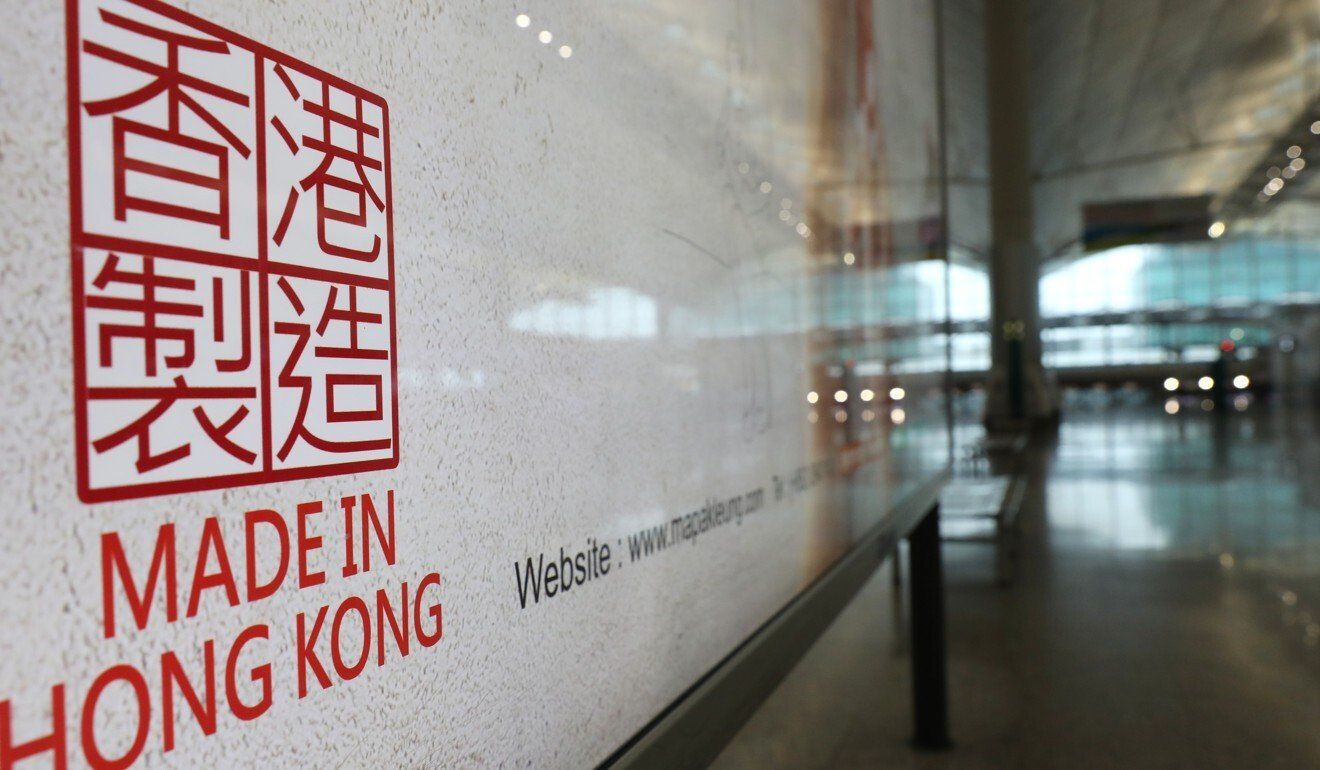 The city was embroiled in a trade dispute with the US over manufacturing labels.

But looking further to the West, Yau said Hong Kong still had to resolve a major trade dispute with the United States at the World Trade Organization (WTO).

The city had requested the WTO reverse a US decision to require exports bound for America to be labelled "Made in China", as laid down by former US president Donald Trump last year and which took effect in November.

Retaliating against Beijing's imposition of a national security law on Hong Kong last June, Trump had ordered an end to preferential treatment for the city under the Hong Kong Policy Act of 1992. He also said its exporters must switch to "Made-in-China" labels to reflect that Hong Kong was "just another Chinese city".

Last Friday, the local government filed the written submission to a panel established under the WTO's dispute settlement body to consider the issue raised by Hong Kong with respect to violation of the organisation's rules.

"Even with a change in administration, the US side still had not taken a responsible and positive response," Yau said on Saturday.

Meanwhile, the Intellectual Property Department's Patents Registry this week granted the first standard patent under its new grants system, within 14 months of the applicant filing the application.

That case was related to the use of artificial intelligence to manage inventory in an e-commerce system.

Launched in December 2019, the grants policy created a direct path for innovators to seek standard patent protection in Hong Kong with a maximum term of 20 years. By May 31, the registry had received 426 applications.

Yau said researchers had looked into why some companies chose Hong Kong over other places for the registration and found this was based on the belief that the city would be more efficient.

He added that China's 14th five-year plan had mentioned support for Hong Kong to develop into a regional IP trading centre and an international innovation and technology hub.