Silversea Cruises' Silver Spirit – setting sail from Singapore – is set to dock in Hong Kong on January 18 for one night, after stops in Thailand and Vietnam.
Hong Kong is set to welcome the first overseas cruise ship since the Covid-19 pandemic began, but an industry leader has warned most operators are still hesitant about coming to the city due to its anti-epidemic curbs.

Silversea Cruises' Silver Spirit is expected to set sail from Singapore on January 5, with stops in Thailand and Vietnam, before arriving in Hong Kong on January 18 for one night.

A spokesman from Goldjoy Travel, a travel agency commissioned to sell the tickets, on Monday said the cruise ship company – owned by Royal Caribbean Group – was still in talks with the government about the arrangements that would apply to tourists once they arrived in the city.

Frederick Yip, executive director of Goldjoy Travel, welcomed the cruise visit, saying the Hong Kong market had great potential.

"We hope that the government will further relax travel restrictions and put Hong Kong's measures on par with neighbouring countries to attract international cruises, accelerating the recovery of the city's cruise industry," he said.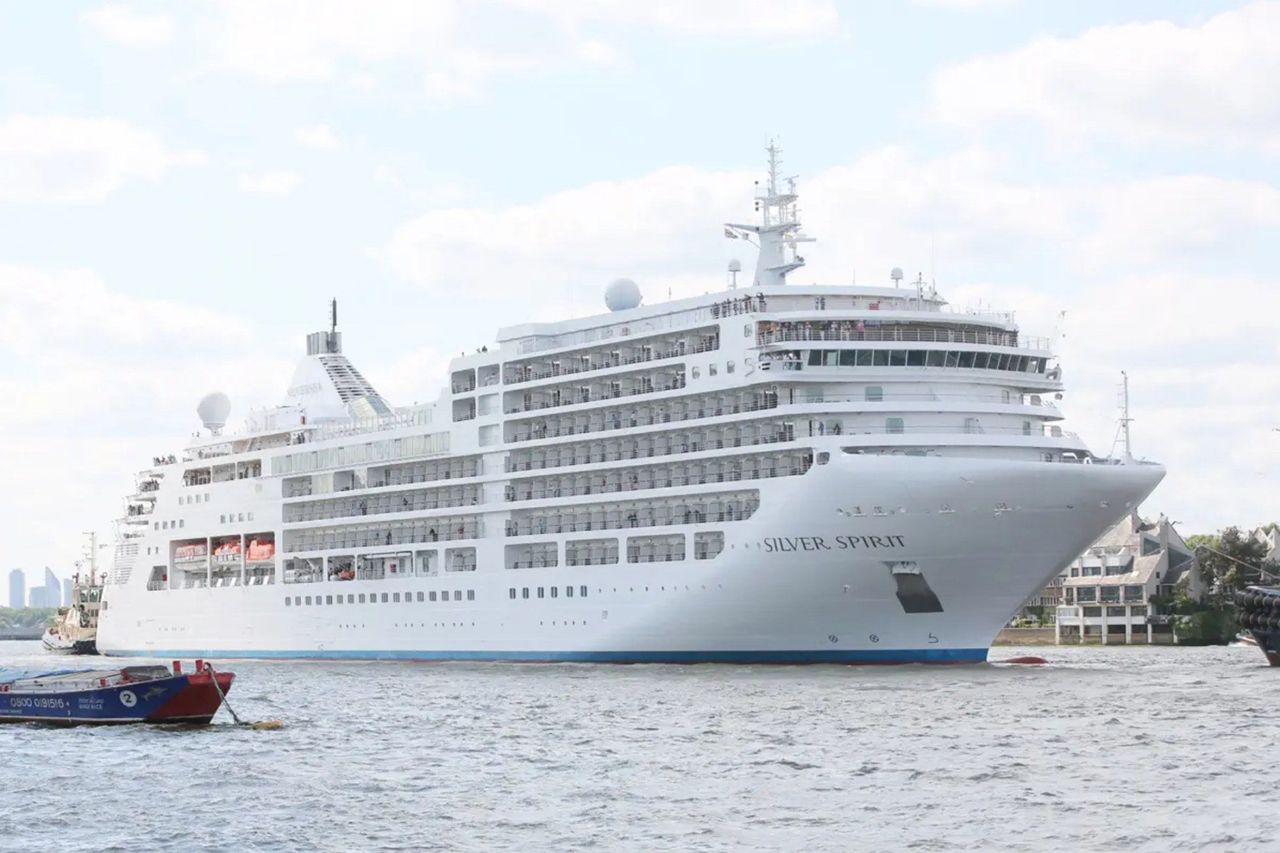 Silversea Cruises' Silver Spirit is expected to arrive on January 18.
Under the city's current travel restrictions, arrivals need to undergo a three-day medical surveillance period, during which they are barred from entering certain premises such as restaurants and pubs.
Silver Spirit will depart the city on January 19 and head to Vietnam and Singapore with another batch of passengers, making it the first cruise ship from Hong Kong allowed to dock at overseas locations since the pandemic began in early 2020. It will also return to the city in February and then set sail for a trip to the Philippines and Vietnam.
Goldjoy Travel has already received inquiries and applications from Hong Kong residents interested in the voyage, the spokesman added.
Since the pandemic erupted, cruise ships have not visited Hong Kong, except ones operating at a reduced capacity under the government's "cruises to nowhere" scheme since last July.
Ships under the scheme were required to halt operations if crew members or passengers were found to be infected with
Covid
-19, but the measure was eventually dropped in October following appeals from the industry.
According to the timetables of Ocean Terminal and Kai Tak Cruise Terminal, there will be 27 cruises visiting the city next year, including ones from Silver Spirit.
Jeff Bent, managing director of Worldwide Cruise Terminals, which oversees the city's Kai Tak Cruise Terminal, said the increase in the number of ships next year was a great start, but it only amounted to about 8 per cent of pre-
Covid
levels.
He added that passengers would not leave or join the ship for most of the cruises visiting the city next year. Before the pandemic, 90 per cent of the trips were homeport, where passengers would get off the ship.
"[It is] less risky for the cruise lines. If Hong Kong is closed, they can go somewhere else instead [such as] Kaohsiung [in Taiwan], Ha Long [in Vietnam]," he said.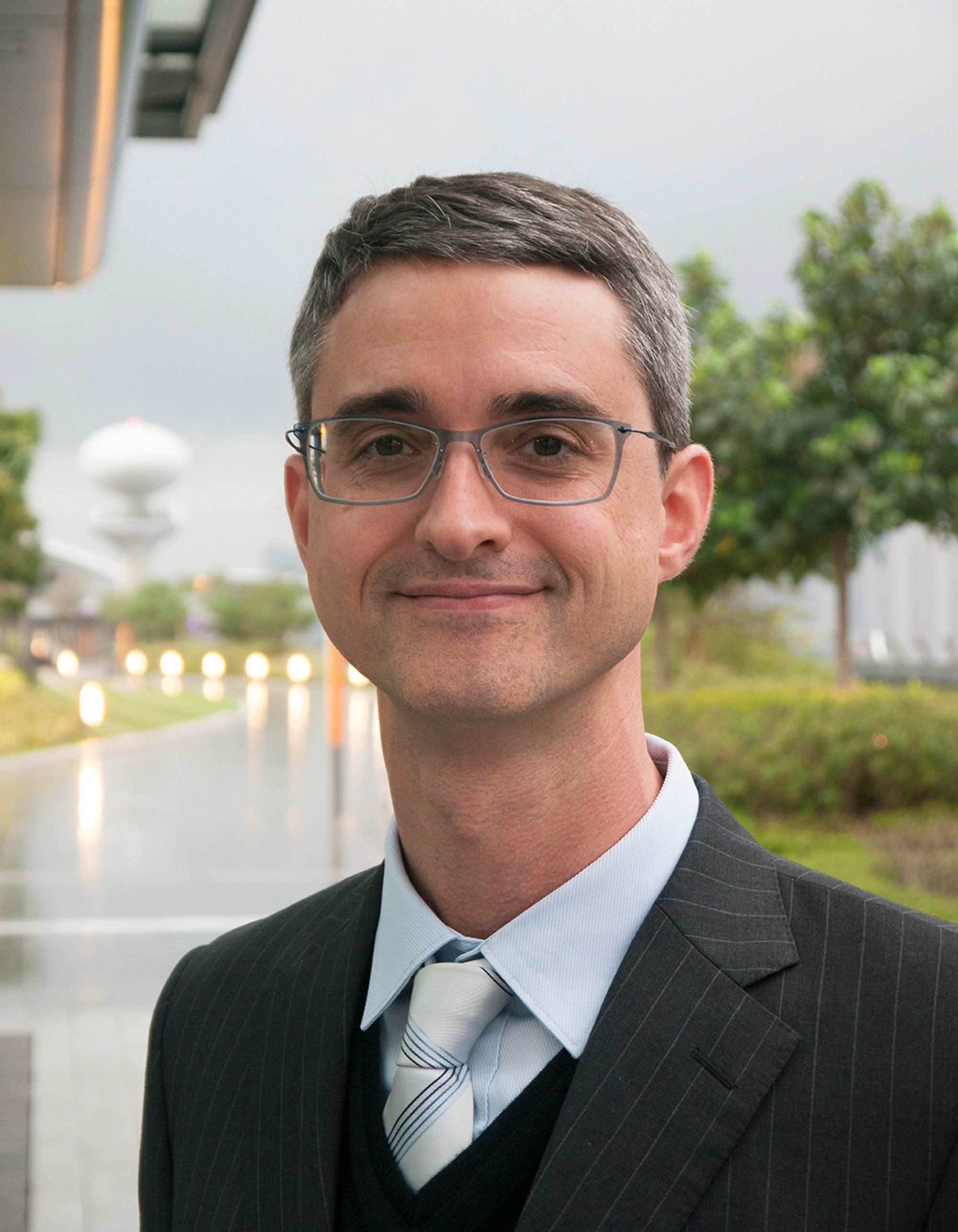 Jeff Bent, managing director of Worldwide Cruise Terminals, says cruise lines are "unsure" about Hong Kong.

"For a homeport, [it is] very hard for them to change [itineraries] if Hong Kong is closed, as guests will have air tickets and hotel reservations made already."

Bent said that no cruises had been booked for a "cruise to nowhere" in 2023 so far.

"Cruise lines are unsure about Hong Kong's cruise policy, so [they] have taken most of their ships off the table," he said.

In October, debt-laden Genting Hong Kong was ordered by a Bermuda court to be wound up, marking the start of the last chapter in the history of Asia's largest cruise operator as an independent business entity.

Travel Industry Council chairwoman Gianna Hsu Wong Mei-lun said cruise ship operators had been deterred by the city's tough Covid-19 precautions.

"Especially during the fifth wave of the pandemic, the restrictions were stringent," she said. "Ships were once required to suspend for 21 days if any infections were detected."

Hsu added the ship's arrival would be a boost for Hong Kong's travel industry and that she hoped for a further easing of travel restrictions.