Reservations set to open at 8am on Monday via government online system, with fourth dose for immunocompromised people also available.
Bookings for Covid-19 boosters will open to adult Hongkongers from Monday with the time interval from the second jab shortened to three months, while a fourth vaccine dose will be available for immunocompromised people aged 12 or above who had their third shot at least 90 days ago.

More than 20,000 new infections were reported on Friday, as the city reached a grim milestone of recording over 1 million coronavirus cases since the pandemic began.

Government medical experts had previously shortened the recommended interval between the second and third doses of individuals aged 18 to 59 from 180 days to 90 days in February. They also "strongly recommended" the fourth dose to immunocompromised people aged 12 or above.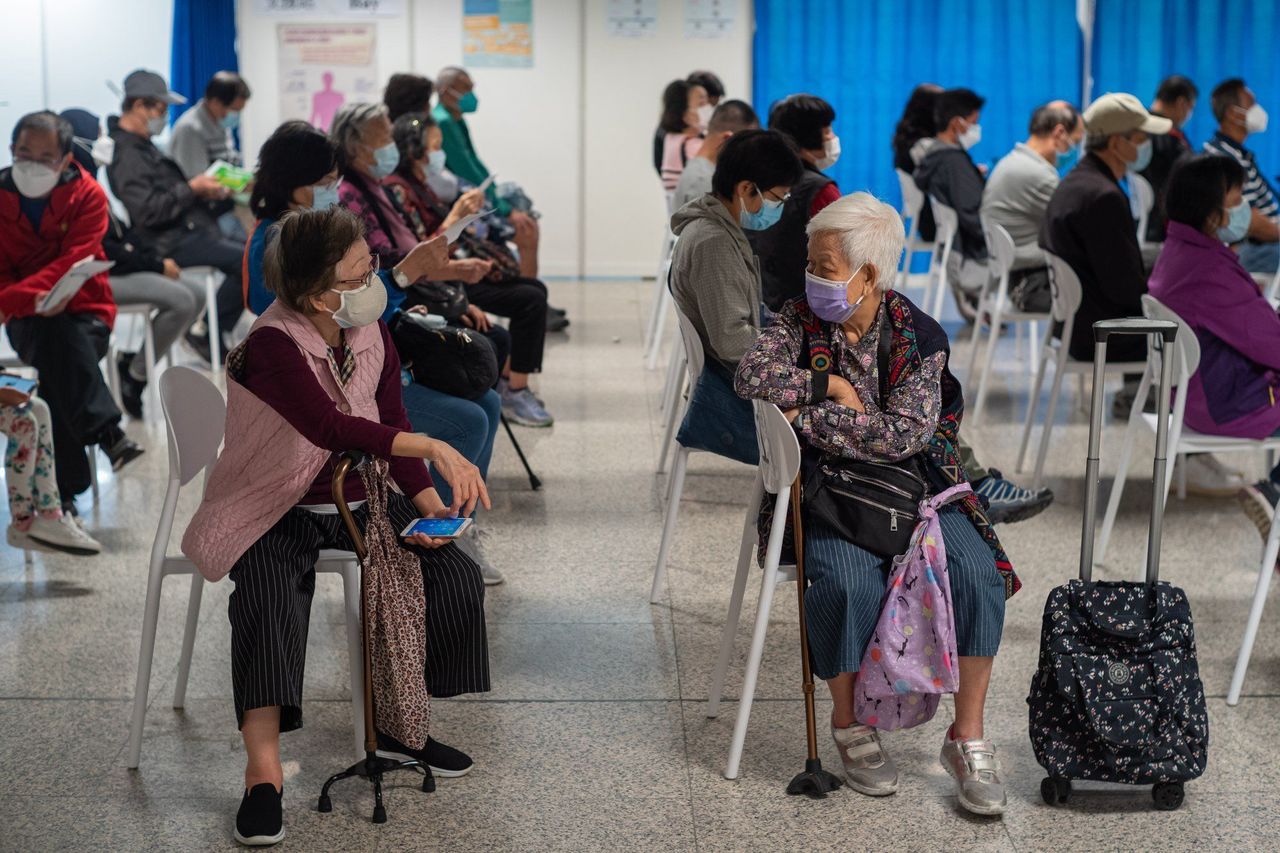 Residents wait after receiving the Sinovac vaccine at a vaccination centre set up in an MTR station in Hong Kong.

The government online booking system will be ready from 8am on Monday to receive these reservations, which are applicable to both BioNTech and Sinovac vaccines available in the city.

"The current epidemic situation is of grave concern. Both Covid-19 vaccines available in Hong Kong are safe and highly effective in protecting against severe illness and infection," a government spokesman said on Friday.

"We appeal to members of the public who are not yet vaccinated, especially the elderly, chronic patients and other immunocompromised persons who face a much higher fatality risk after Covid-19 infection, to get vaccinated as early as possible for the sake of their health."

As of Friday evening, 91.4 per cent, or 6.16 million Hong Kong residents, had been inoculated with at least one dose of a Covid-19 vaccine.

Of Friday's 20,082 new cases, 7,966 of them were detected through PCR tests, while 12,116 were reported by residents who took their own rapid antigen tests. The latest cases pushed the city's tally of confirmed infections to 1,016,944 since the pandemic began.

The current fifth wave alone has accounted for more than 1 million of those cases.

Officials reported 265 coronavirus-related fatalities on Friday, with 259 recorded by the Hospital Authority and the rest detected from morgues, taking the city's death toll to 5,401.

Of the 206 deaths reported in the last 24 hours, 124 had no vaccination records, while 49 had taken one dose of a Covid-19 vaccine, 31 had received two shots and two had taken three, according to the Hospital Authority.

Friday was the deadline for the government to vaccinate all suitable care home residents with at least one dose, while a Post check found the daily number of elderly residents getting their first dose of a Covid-19 vaccine decreased by 85 per cent over the past three weeks.

A spokesman for the Social Welfare Department said by Thursday, 52 per cent of 60,000 residents at elderly homes, and 64 per cent of 17,000 residents at care homes for the disabled had received their first vaccine dose. The numbers cover all residents at such homes and do not exclude those who are unsuitable for vaccination.

Meanwhile, Heung Yee Kuk, a government-recognised body representing the interests of indigenous villagers, deployed an outreach team to vaccinate close to 300 villagers on the outlying island of Peng Chau on Friday.

Kenneth Lau Ip-keung, chairman of the body, said most of the recipients were young children and elderly residents who had found it difficult to get vaccinated as some were disabled and lived in remote villages.

The team will vaccinate residents in Tap Mun island and Tai Po on Wednesday and March 25 respectively.