Unvaccinated students stranded in Britain can also come back home, a source says.
Hong Kong will allow in residents and workers coming from extremely high-risk areas provided they hold a recognised Covid-19 jabs record starting from next week, while unvaccinated students stranded in Britain can also come back home, the Post has learned.

A source familiar with the matter said the arrangement for unvaccinated children stuck in Britain, one of eight countries deemed extremely high-risk by the Hong Kong government, was made on compassionate grounds, allowing them to reunite with their families during the summer holiday.

All arrivals, regardless of the country's risk level, would also need to present a negative Covid-19 test result before boarding a flight to Hong Kong. Travellers from medium or low-risk places are currently exempted from such requirements.

"We need to take tight border control measures amid rampant variants, especially the Delta one worldwide ... while striking a balance to allow Hong Kong residents from high-risk places to return," the source said on Wednesday.

Only those who were fully vaccinated in countries where regulatory authorities were recognised by the World Health Organization (WHO) would be allowed to enter the city, meaning inoculation records issued by the Philippines and Indonesia, which supply most of the city's domestic helpers, would not be accepted, the insider said.

He said the Labour and Welfare Bureau and Labour Department were planning to work out with countries that supplied helpers a mechanism for recognising vaccination records.

Fully vaccinated arrivals from extremely high-risk countries would still be subject to 21 days of quarantine in a designated hotel, four tests during isolation, another week of self-monitoring, and testing on the 26th day upon arrival.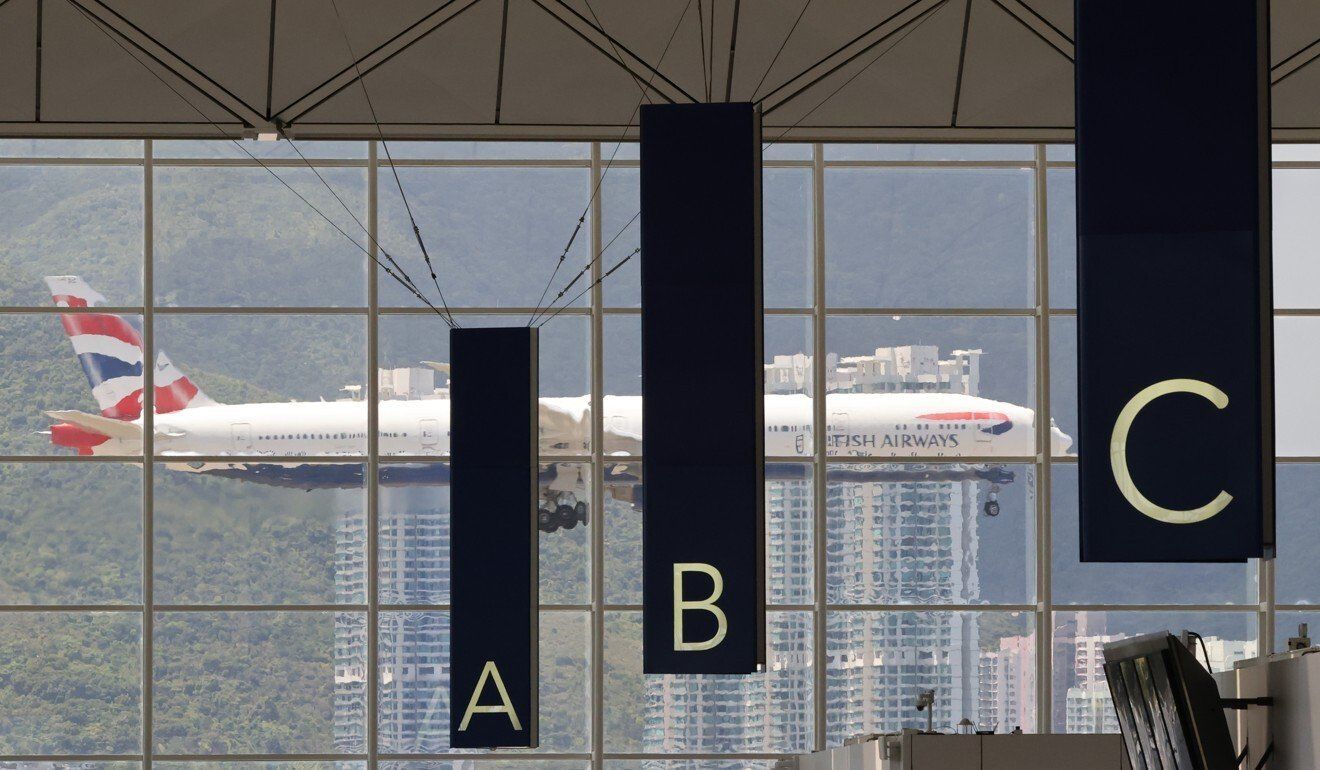 A British Airways aircraft is seen from the departure hall of Hong Kong International Airport, Chek Lap Kok.

But some students in Britain said the proposal came too late, while domestic worker agencies urged the government to take a more active role in talks with relevant countries, which were struggling with vaccination drives.

Hong Kong confirmed three imported Covid-19 cases on Wednesday, including two people who were fully vaccinated. The cases, involving arrivals from Namibia, Cyprus and Ghana, brought the number of confirmed infections to 11,955, with 212 related deaths.

Under the revamped rules, extremely high-risk countries, known as Group A1, and very high-risk Group A2 ones would be combined into a single high-risk Group A category.

High-risk Group B would be combined with Group C into a medium-risk category.

Group A1 contains Brazil, India, Indonesia, Nepal, Pakistan, the Philippines, South Africa and Britain. On Friday, Russia will join Ireland in Group A2.

While the revisions open the door to people stranded in extremely high-risk places, it also means tighter arrangements for those in very high-risk countries as they must be fully vaccinated to return.

Only those holding vaccination records issued by Hong Kong, mainland China or countries recognised by the WHO as having "stringent regulatory authorities" would be allowed to come in.

Among the banned countries, only Britain and Ireland are on the WHO list.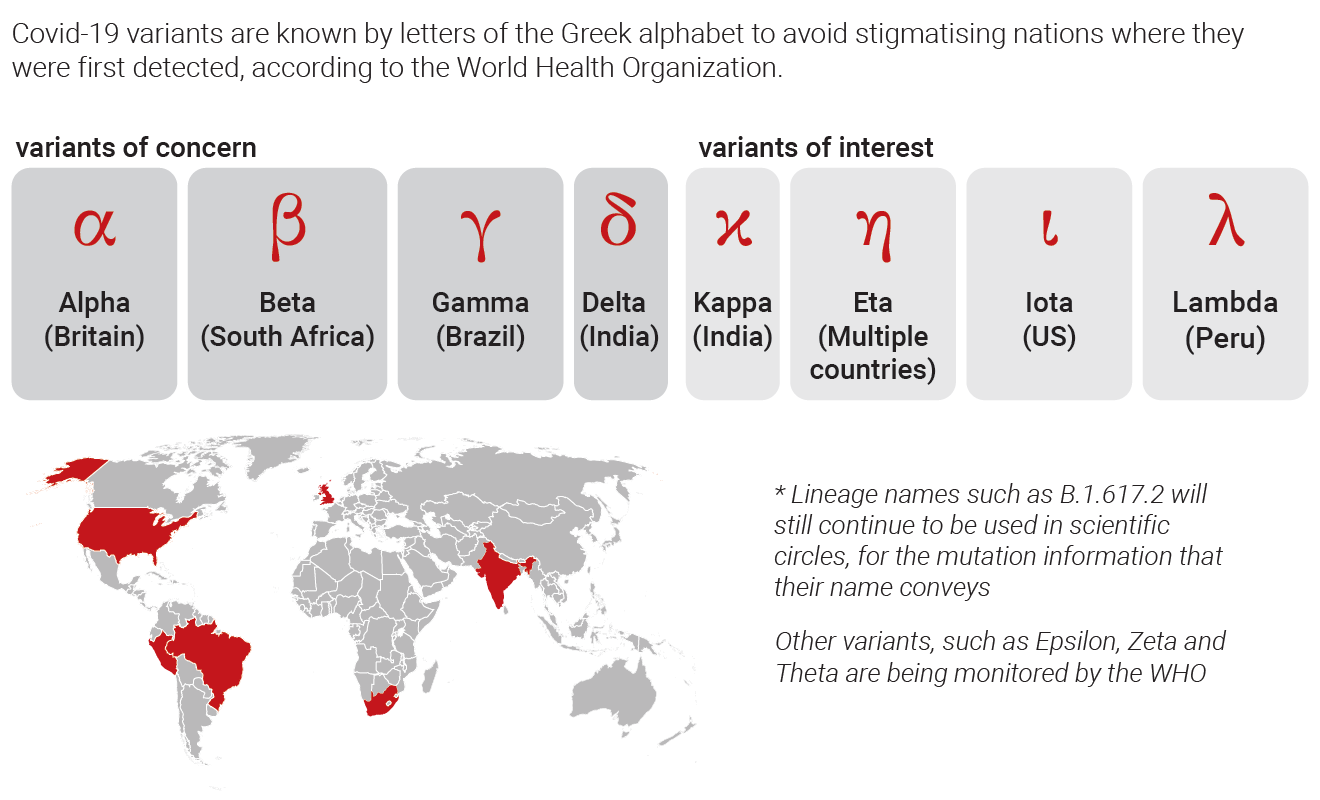 The source said there was an issue on how to authenticate and trust vaccination records issued by countries outside the WHO's list of stringent regulatory authorities.

Domestic helpers, the source explained, could enter if they were vaccinated in Hong Kong or had a recognised vaccination record.

The Hong Kong Union of Employment Agencies earlier estimated about 5,000 helpers who had been issued work visas were stranded in the Philippines and Indonesia. Flights from the Philippines have been banned since April and none from Indonesia have come in since late June.

The decision to allow unvaccinated children aged 18 or younger to return was made because some were not able to get jabs in Hong Kong earlier and were not yet eligible for them in Britain, the source said. As well as allowing them to reunite with their families over the summer they could also get vaccinated.

A Cathay Pacific source confirmed the government told some airlines in recent weeks about discussions over its proposal.

The Airline Operators' Committee, the industry body representing carriers flying in and out of Hong Kong, has yet to be told of specific changes. It would be among the first to be informed by the government of the new policy before it was announced to the public.