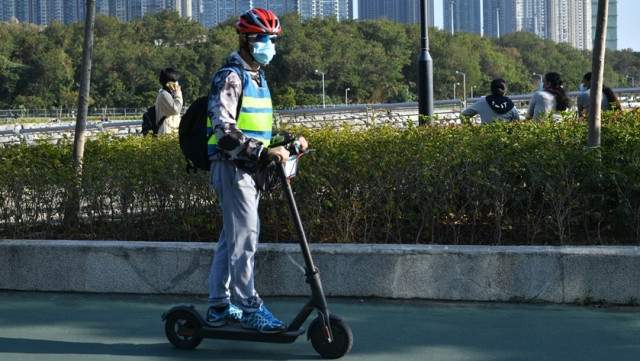 Hong Kong to legalize e-scooters with speed capped at 25km/h
Hong Kong is set to give electric mobility devices including electric bicycles and scooters the greenlight for use on cycle tracks in the territory, with strict restrictions in play.
Speaking on a radio program this morning, Ringo Lee Yiu-pui, an adviser on the Transport Department's electric mobility devices committee, also president of Hong Kong Automobile Association, said the SAR government will at the earliest legalize the use of electric mobility devices by the end of this year.

He said authorities are looking into requiring relevant manufacturers to cap their products' speed limit at 25km/h, with the device to be powered off once it goes over the limit.

Lee said case studies in other countries such as Singapore has found that once the speed limit of the devices was capped at 25km/h, the number of accidents has been drastically reduced.

However, hoverboards will be excluded from the government's plan as they lack headlights and brakes, he added.

Lee believed the e-devices could aid citizens in remote areas to reach their destinations easier and can help Hong Kong move towards being a smart city.