The events will take place both online and in person, and are intended to help the city's pandemic-battered small and medium-sized enterprises.
Seven autumn trade fairs will be held simultaneously for the first time ever on a single hybrid platform offering both online and offline events later this month, as the Hong Kong Trade Development Council (HKTDC) seeks to tap into "peak sourcing season", when buyers typically vet and select their suppliers.

The fairs have so far attracted 1,700 exhibitors from 17 countries and regions, and more than 20,000 visitors have registered to attend – whethttps://new.globalreports.com/manage/article?ref=fnbevk#her virtually or in person – the overlapping showcases of electronic, medical, lighting and technology-related products and services.

"Given that October is traditionally the peak sourcing season, the adoption of a hybrid exhibition format will enable buyers and suppliers to continue their meetings and seize business opportunities in the face of the pandemic," Benjamin Chau Kai-leung, the HKTDC's deputy executive director, said on Tuesday.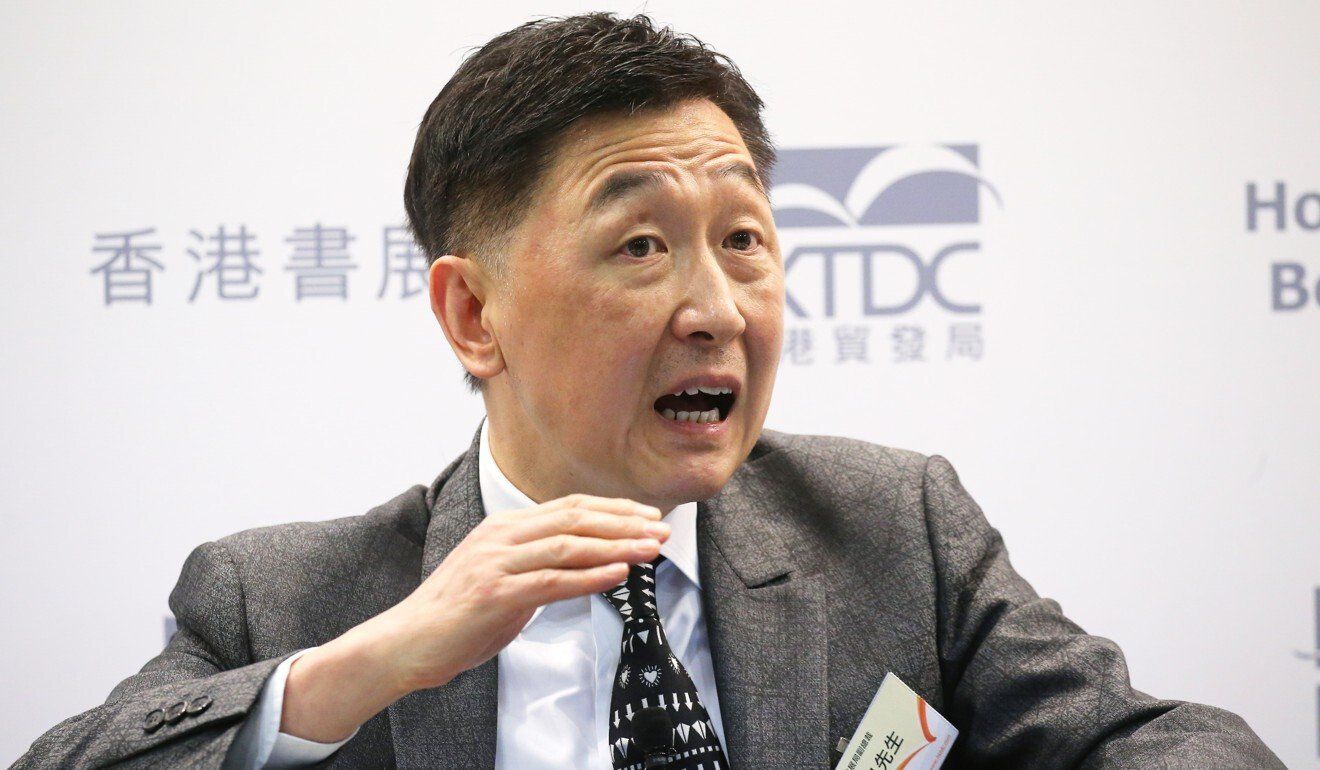 Benjamin Chau, deputy executive director of the Hong Kong Trade Development Council.

The plan was also a nod to city leader Carrie Lam's latest policy address, in which she pledged to develop Hong Kong into an international innovation and technology hub, said government spokesman Tony Wong Chi-kwong.

Wong said the government would participate in two pavilions promoting the development of a "smart city".

"The fairs will create huge potential for innovative new products from local manufacturers," he added.

The pandemic has dealt a serious blow to local small and medium-sized enterprises (SMEs), and put a major damper on the city's once-robust convention and expo offerings.

Hong Kong's export industry has been bouncing back of late, data from HKTDC shows. In the first eight months of 2021, the electronics industry took in HK$2.3 trillion, a 30 per cent year on year rise. The information technology sector saw a 25 per cent bump, while the lighting products and medical industries also saw modest rises.

"Now, as the pandemic eases in the city but the border is still closed, demand for new products has spiked," said Chau. "About 40 per cent of their deals come from exhibitions and fairs, so we have to help SMEs."

The HKTDC plans to invite buyers from hospitals, public transport, hotels, electronics companies, retailers, chain stores and the local offices of foreign brands to visit the physical fairs running from 27 to 30 October at the Hong Kong Convention and Exhibition Centre, Chau said.

Deep Health, a small social enterprise backed by Chinese University, is among the exhibitors slated to take part.

The company invented "HealthCap", a medical app for recording blood pressure, to help the elderly self-monitor their health in 2018. It has since collaborated with over 100 elderly day care centres, and even Queen Elizabeth Hospital, adding 500 to 800 new users every month.

"We want to expose ourselves to more investors, and look for new clients and organisations to collaborate with at the fair," said Deep Health spokeswoman Christine Lam Wing-si.

For the online fairs, running from October 27 to November 6, the HKTDC will leverage its network of 50 offices worldwide to invite overseas buyers to conduct business discussions with exhibitors via video conferencing.

The offline events would cap attendance at less than 50 per cent of the venue's capacity, Chau said, and the safety of exhibitors and visitors would be the "top priority", with various anti-pandemic measures being put in place.

The seven concurrent fairs are the Hong Kong Electronics Fair, the International ICT Expo, the Hong Kong International Medical and Healthcare Fair, the Hong Kong International Lighting Fair, the Hong Kong International Outdoor and Tech Light Expo, Eco Expo Asia and electronicAsia.