But leader in surveying industry calls on administration to speed up construction process, noting long wait for public housing.
Hong Kong has found enough land to meet its three-year target of building 15,000 transitional homes, the city's leader has said, describing the achievement as a "breakthrough" in delivering faster help to low-income groups.

Moving people out of poor living environments such as subdivided flats was crucial while they waited for public housing, Chief Executive Carrie Lam Cheng Yuet-ngor said on Monday. The delay has now stretched to 5.8 years, the longest in more than two decades.

"No matter if we are doing temporary housing, social housing or transitional housing, it's a breakthrough for us," Lam told local radio. "We know for public housing, we need more time to improve the living environments for low-income families, so being able to speed that up is our mission."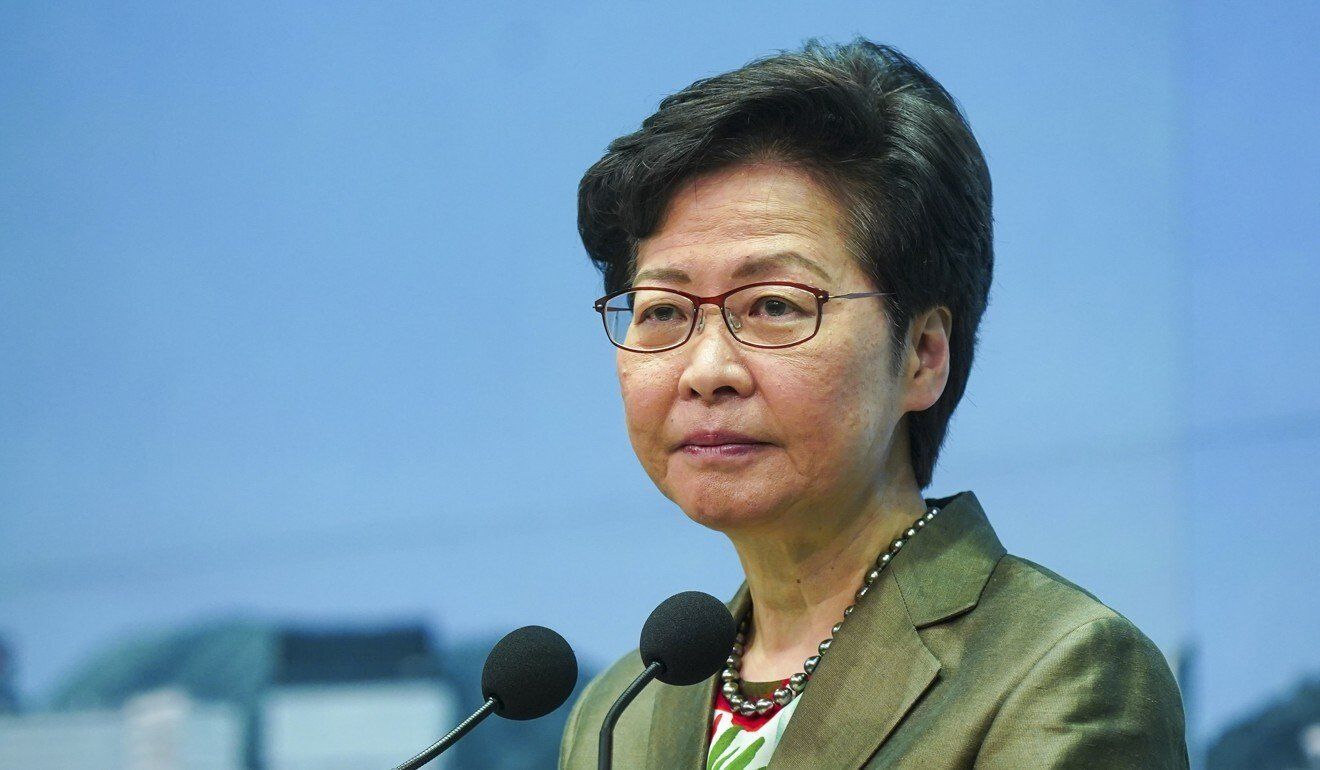 Chief Executive Carrie Lam.

To help residents on the waiting list, Lam's administration is using temporarily available land or vacant premises leased by the government or private developers for transitional housing.

In her 2019 policy address, Lam set a target of building 10,000 housing units within the next three years but later revised the figure to 15,000. The government announced in February it had found enough land to supply 14,000 transitional homes by 2023. More than 1,100 flats had already been completed and 2,400 others were under construction.

Francis Lam Ka-fai, chairman of the Institute of Surveyors' planning and development division and housing policy panel, said he was pleased the government had met its goal, but urged officials to immediately set a new target and speed up construction of transitional housing.

"The government has the ability to find more land," he said. "Officials must increase the supply of public housing and transitional homes in tandem. They must find ways to catch up and cannot allow the waiting time for public housing to worsen."

Lam added that authorities should reach agreements with more hotels and guest houses to turn their vacant rooms into temporary homes.

"These are essentially residential flats," Lam said. "By using these rooms, the supply of transitional housing can be accelerated because there is no need for construction. The building is already there."

City leader Lam floated the idea of turning largely empty hotels, which have been hard hit due to coronavirus travel restrictions, into transitional housing in her annual policy address last November.

The administration initially earmarked HK$5 billion (US$643.6 million) in support of non-profit groups to help provide temporary homes. But housing officials were later forced to seek lawmakers' approval to inject an extra HK$3.3 billion into the scheme, as the original amount was not enough to meet their target.

The lack of affordable housing is one of the most pressing problems facing Hong Kong, the world's most expensive property market.

Lam's predecessor Leung Chun-ying previously suggested building 25,000 affordable homes and 1,000 flats for the elderly inside Tai Lam Country Park.

Now an elder statesman as a vice-chairman of China's top political advisory body, Leung said the proposed flats would equal one year of the government's supply target for the coming decade.

Lam has rejected the idea and added to her criticisms on Monday, saying: "Frankly, if developing the edges of country parks is so attractive and easy, the government would've done it long ago. The last administration wouldn't have waited until the last few months of its term to bring up the idea."

In terms of land development for housing, Lam said the secretary for development was discussing projects under the government's land-sharing plan with the private sector and hoped to have results soon.

Describing how the public sector and the private sector each brought advantages to developing land, she noted some developers might own many plots of land but faced difficulties in constructing homes, such as a lack of road infrastructure. But building could be sped up if developers and the government worked together, she said.