Battery-powered double-decker bus from Bravo Transport can accommodate 113 passengers and could be ready for service by midyear.
A major bus operator in Hong Kong has unveiled the city's first electric double-decker vehicle that is specially designed to handle hilly terrain and meet commuter demand for air conditioning on public transport.

Bravo Transport, the holding company of Citybus and New World First Bus, is the second franchised transport firm to launch electric buses this week, as operators aim to meet the government's goal of carbon neutrality by 2050.

The operator plans to replace its entire fleet of 1,700 buses with zero-emission models by 2045, five years ahead of the target.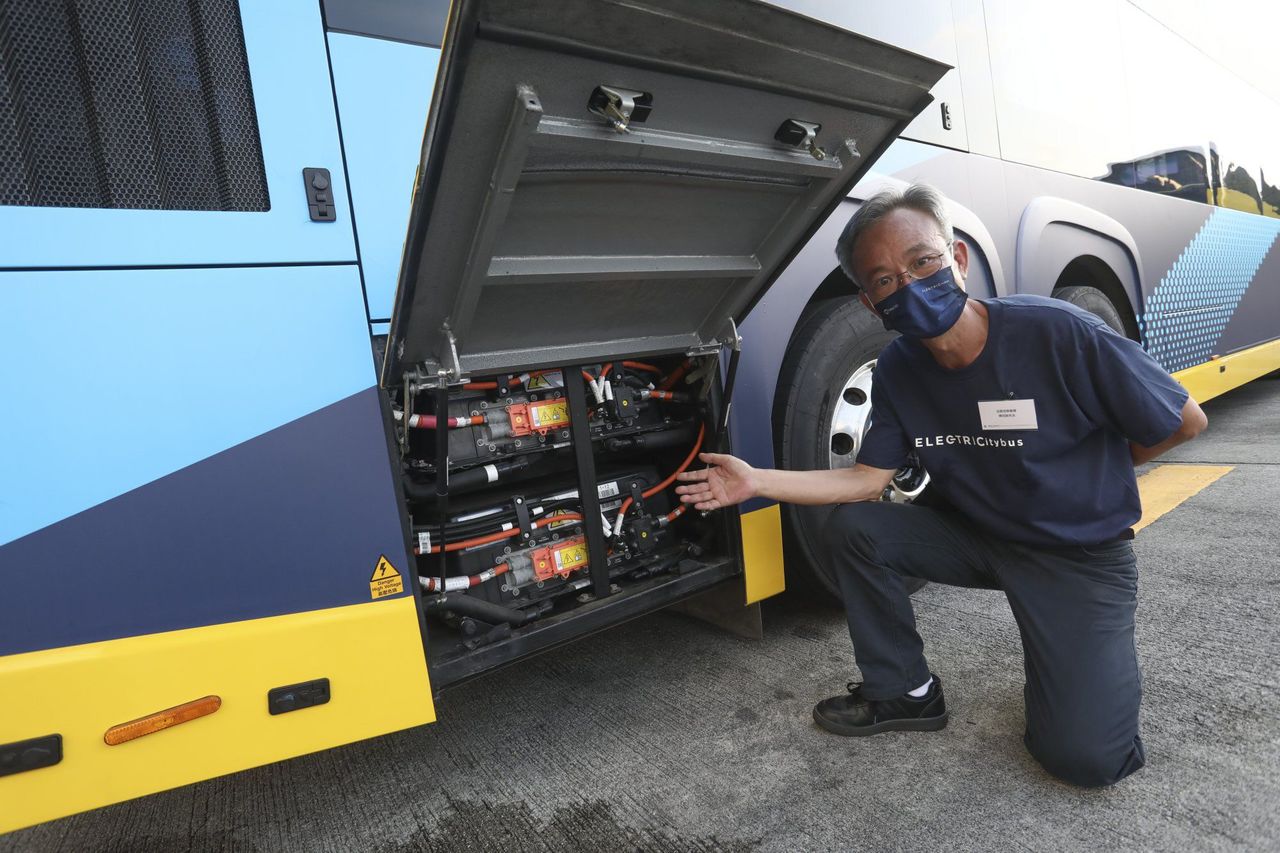 Quality control supervisor Chan Kwoon-yui shows the electric battery modules located on the lower deck of the bus.

The electric double-decker bus, currently the only one procured by the company, will be introduced to Hongkongers through a series of community events next month before starting road trials. The company hopes to launch the bus into service by midyear.

The bus was developed in a collaborative effort by Bravo Transport and Chinese company Wisdom (Fujian) Motor Company, and designed with Hong Kong's road and weather conditions in mind.

Bravo Transport chairman Cliff Zhang said the development of the electric bus was part of the operator's long-term plan to help the city move towards carbon neutrality.

The transport industry is responsible for 18 per cent of Hong Kong's carbon emissions, of which the franchised bus sector accounts for 2 per cent. Bravo Transport currently operates more than 1,700 buses plying over 300 routes on Hong Kong Island, Kowloon and the New Territories.

The battery-powered double-decker has a reduced capacity of 113 passengers, compared to the 130 in diesel-fuelled buses, due to the placement of the battery on the lower deck. Each full charge takes about 2½ hours.

"The zero-emission buses come at a 40 per cent premium, but we aim to find a funding model for our buses so we will not pass on the cost to our customers," said chief operations officer Richard Hall, comparing the cost with that of a diesel-fuelled bus.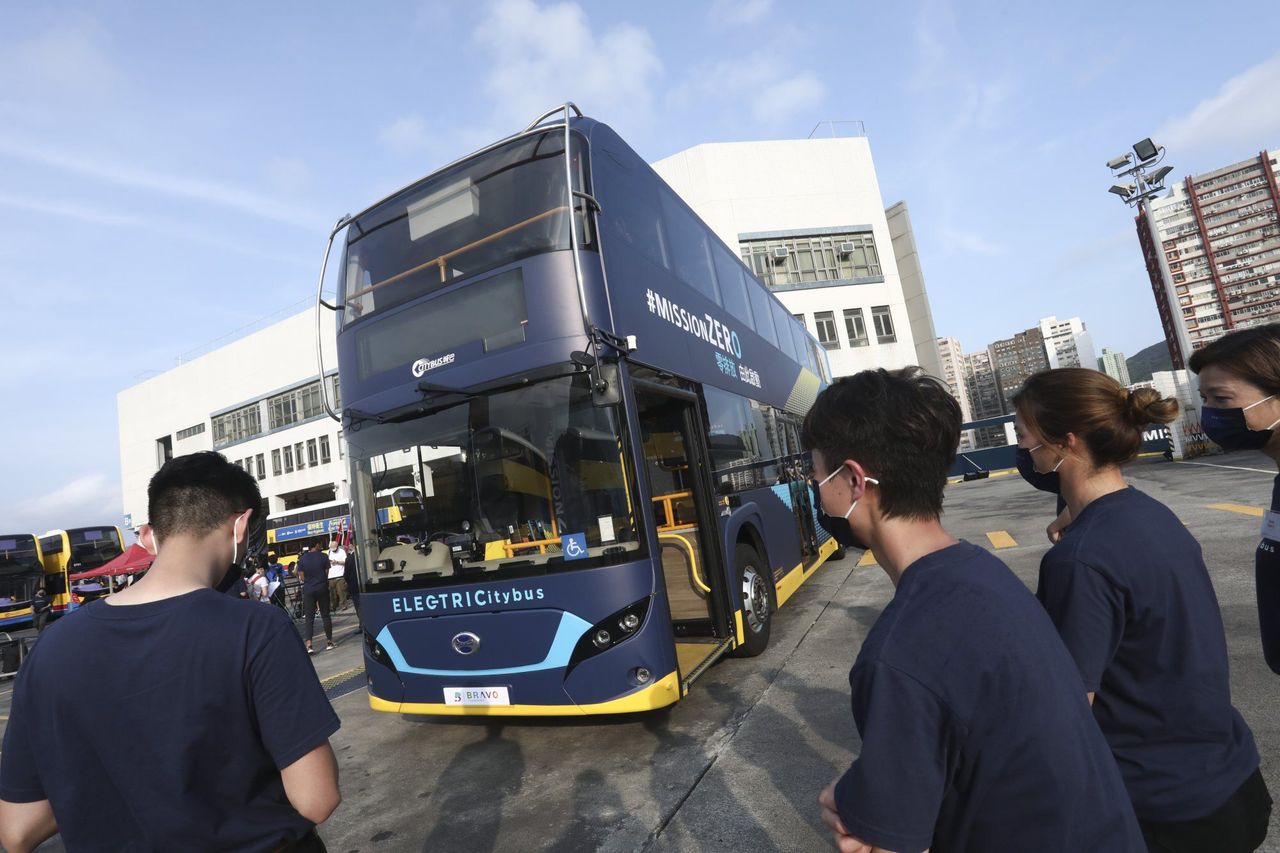 The electric bus is designed with Hong Kong's road and weather conditions in mind.

Earlier this week, another transport operator, KMB, launched a fleet of 16 new electric single-decker buses into service, with plans to introduce electric double-decker buses to its routes by early next year.

KMB's electric double-decker buses are made by Chinese carmaker BYD and British manufacturer ADL. Compared to KMB's model which boasts 300km (190 miles) of driving range for the same amount of charging time, the electric bus developed by Bravo Transport has a shorter range of only 200km.

However, the driving range is a conservative estimate as it depends on a variety of factors, such as the number of passengers on board and whether the bus is travelling on flat or hilly terrain, according to Vincent Fung, Bravo Transport's operational and engineering director.

Bravo Transport will also import the city's first hydrogen-fuelled bus in July. The company will run trials for both electric and hydrogen-fuelled buses simultaneously to gather more data before coming up with a zero-emissions transport plan for the city.