More exhibitions, cruises, heritage tours and green lifestyle tours being considered, according to secretary for tourism Kevin Yeung.
Hong Kong plans to introduce more high-end attractions to lure big spenders and convince overnight visitors to stay longer, the tourism minister has said, after industry leaders noted a spike in arrivals had failed to generate much revenue.

Hotels, restaurants and shops have been counting on an influx of sightseers to offset a business slump that began when the pandemic erupted at the start of 2020. But so far, many of the tourists arriving since all Covid-19 travel restrictions were scrapped earlier this year have been mainland Chinese on low-budget group offerings, who are largely reluctant to spend.

"We've been trying to entice big-spending visitors such as overnight travellers to come to Hong Kong with a variety of measures. They include conventions and exhibitions, cruise voyages, in-depth cultural and heritage tours, green lifestyle tours and so on," said Secretary for Culture, Sports and Tourism Kevin Yeung Yun-hung on Saturday.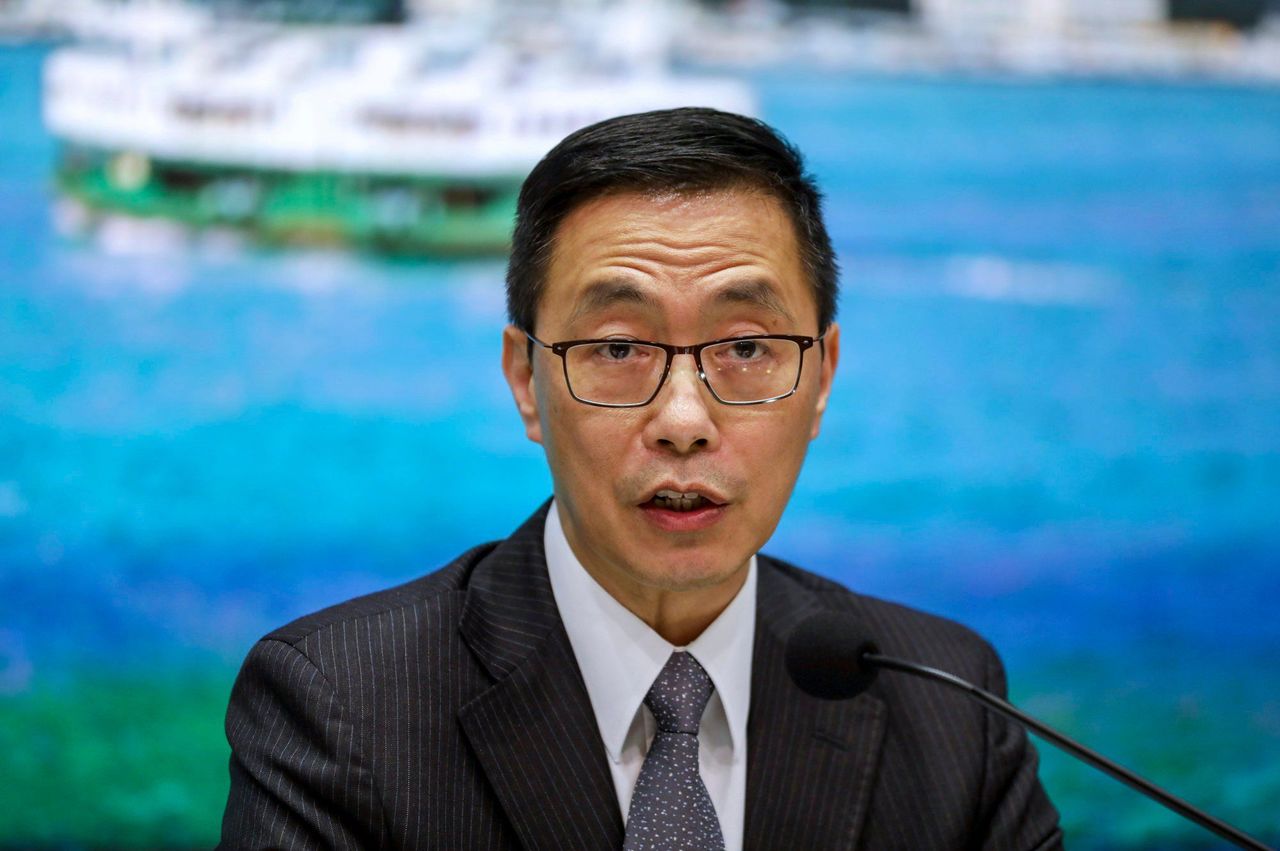 Secretary for Culture, Sports and Tourism Kevin Yeung.

"There will also be other high-end tourist activities to attract big-spending visitors to stay longer in Hong Kong with more hotspots being rolled out to catch their eyes."

According to the Tourism Board, the city welcomed 1.46 million arrivals in February, of whom 774,890 stayed overnight, including 57,535 from distant markets. By comparison, 65 million tourists came to Hong Kong in 2018, with those staying overnight spending on average HK$6,614 (US$785).

Yeung said the government would seek greater cooperation with mainland cities to roll out more "single journey, multi-stop" offerings to lure tourists from overseas to travel in the Greater Bay Area, a strip along the south of the country that includes Hong Kong, Macau and nine Guangdong cities.

"Before the pandemic, only 20 per cent of foreign visitors travelled to the mainland via Hong Kong," he said. "Now we hope to entice more overseas travellers to visit the city and mainland cities through our 'single journey, multi-stop' offerings. We'll seek to have more cooperation with the mainland."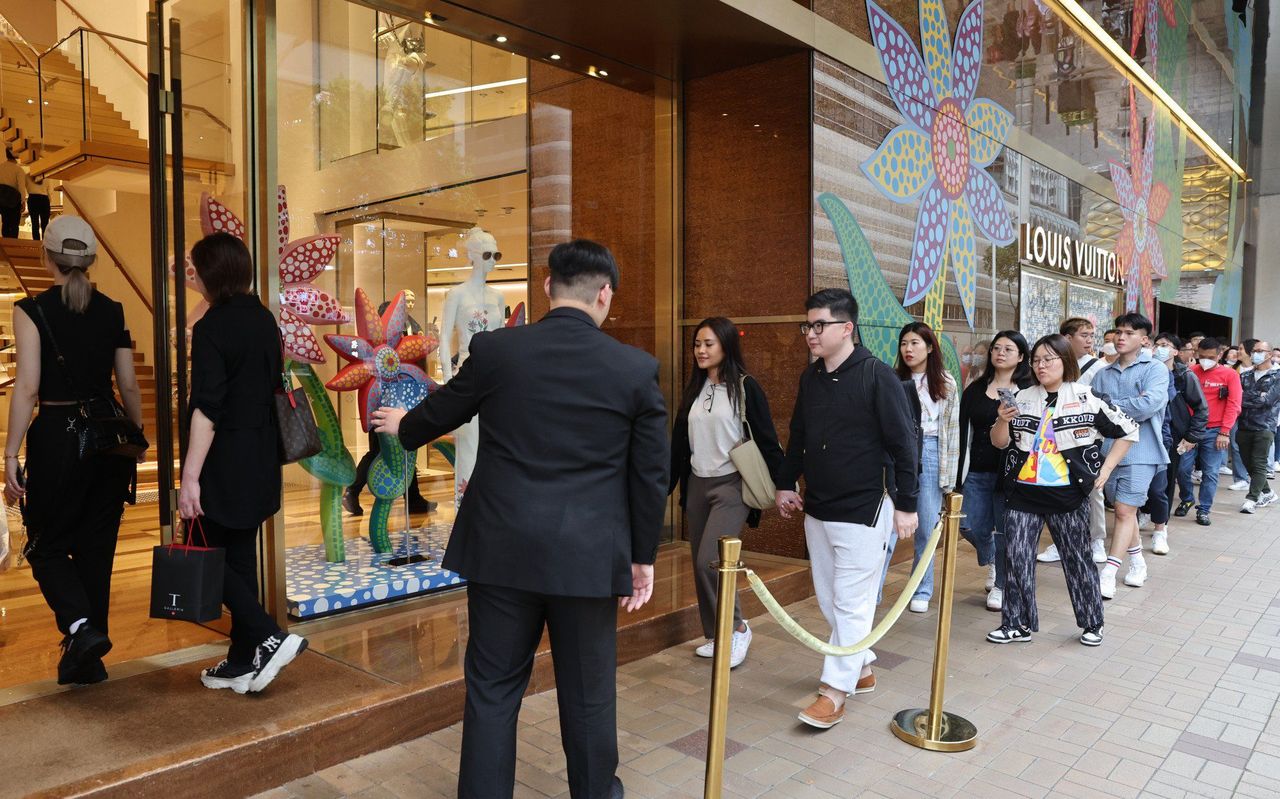 Authorities are hoping to entice big-spending tourists with better attractions in the city.

More mainland tourists were expected over the Labour Day break, one of the mainland's "golden week" holidays, and various government departments were working with tourism industry leaders to arrange transport and manpower to cope with the surge in demand, he said.

They would explore different ways to manage the flow of tourists across the city to avoid crowding in single areas and disturbing residents, including using cruise ships to offer dining experiences, as one company recently started doing, he said.

"We'll have some measures to divert the visitors. Tourism is important to Hong Kong but tourists should not cause nuisances to residents," he said. "But it also serves as an economic driver so I hope Hongkongers can show their hospitality to welcome tourists and be more understanding with each other."

On Wednesday, about 50 mainland tourists on budget tours boarded the lower deck of a cruise ship at Kwun Tong and enjoyed a 45-minute lunch before returning to their coaches.

The buffets were viewed as one solution to complaints by locals that tourists were causing a nuisance and traffic jams by gathering in To Kwa Wan, Kowloon City and Hung Hom last week.

Harbour Cruise – Bauhinia on Thursday said it would offer lunches next Wednesday to Friday and hoped to cater to at least 15 mainland tour groups a day.

Meanwhile, Macau's Government Tourism Office on Saturday announced an extension of a buy one, get one free offer for ferry and shuttle bus services between the two cities to June.

Arrivals from Hong Kong, Taiwan and overseas will receive the discount in the form of a free return ticket to use on another day to encourage overnight stays.

Authorities in the casino hub gave out 145,657 return tickets in this year's first quarter. Its 4.96 million arrivals marked a nearly 10-fold rise from a year ago, including 1.51 million from Hong Kong.