Retired law enforcement staff will be contracted to work under the Post-retirement Service Contract Scheme, and be equipped with sufficient protective gear and free Covid-19 tests.
Hong Kong's authorities are recruiting retired disciplined service officers to help with possible lockdowns during the Lunar New Year holiday next week, offering to pay them up to HK$3,900 (US$500) a day, the Post has learned.

A memo sent out to retired members by the Civil Service Bureau on Tuesday said that due to the swift spread of Covid-19 in the community, it was very likely that the government would need to mount several lockdowns and compulsory testing operations, which would require a large amount of manpower and support.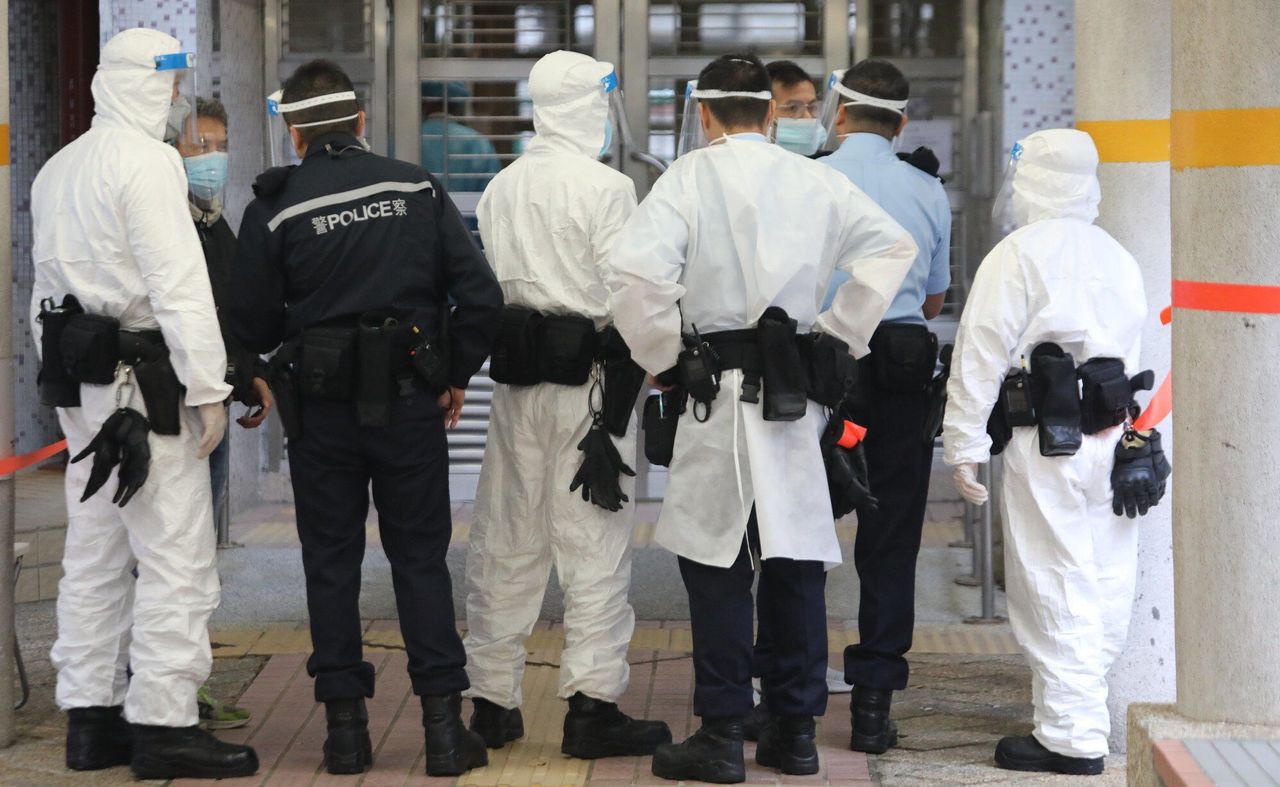 Staff involved in a lockdown at a block in Kwai Chung.

It stated that duties would include: "Visiting units of high-risk buildings, helping with registrations, dealing with special cases involving elderly, controlling crowds and maintaining order."

The bureau expected the team to operate from 5pm until 2am or 3am between next Monday and Thursday. Those participating in the four-day operations would be paid HK$390 per hour.

Members would be hired under the Post-retirement Service Contract Scheme in the form of part-time and short-term contracts, and be equipped with sufficient protective gear and free Covid-19 tests.

The cluster at the Omicron-stricken Kwai Chung Estate – the largest public housing estate in the Kwai Tsing district – has continued to grow, with a total of 226 confirmed and preliminary-positive infections recorded there as of Monday.

On Tuesday, Ha Kwai House became the third and latest building to be hit with a five-day lockdown, with 10 cases detected there so far. Meanwhile, Yat Kwai House, the first building in the area to be locked down, will have its quarantine extended by two days, ending its lockdown on Friday rather than Wednesday as was originally planned.

Infections have been detected in 12 of the estate's 16 blocks, with the number of cases exponentially surging from nine to more than 220 in just six days.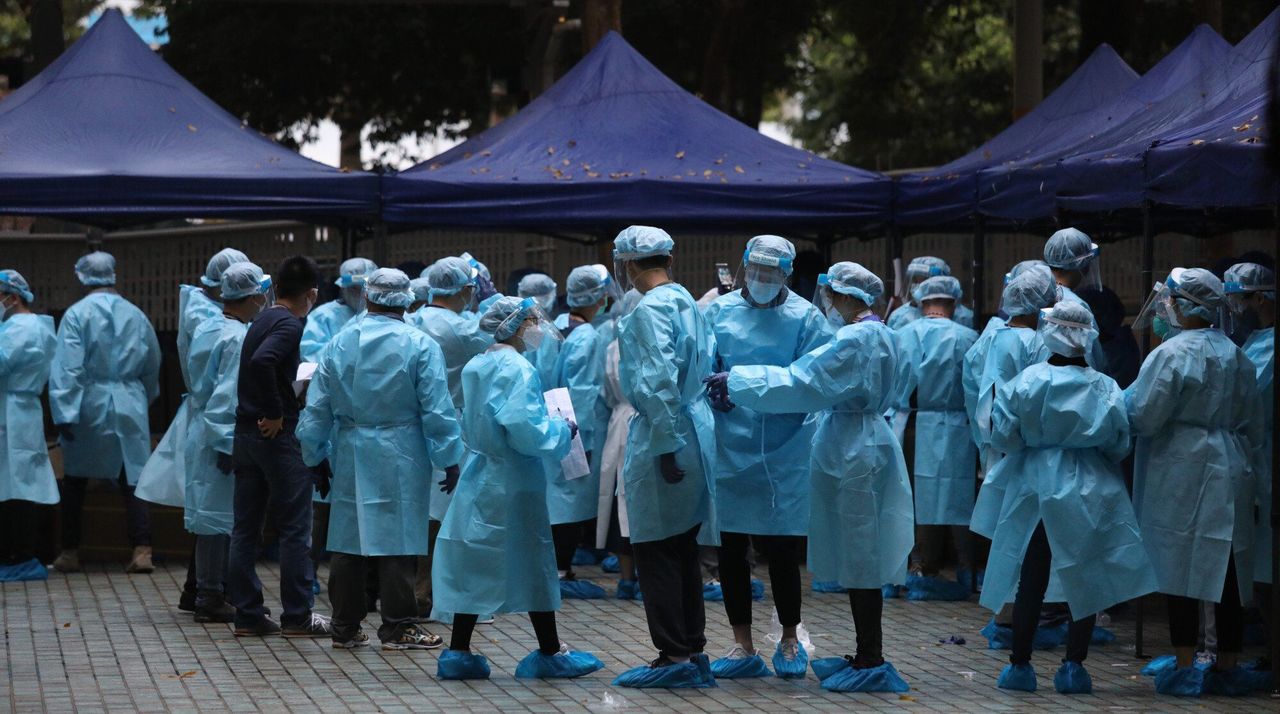 Hong Kong is weathering a fifth wave of Covid-19 fuelled by the Omicron variant, with some of the toughest-ever measures, including lockdowns, imposed on residents.

Chief Executive Carrie Lam Cheng Yuet-ngor said authorities had mobilised more than 1,800 staff to take part in the operations at Kwai Chung Estate round the clock.

Separately, Secretary for Education Kevin Yeung Yun-hung said on his Facebook page on Tuesday that his bureau also sent a team to support the lockdowns in Kwai Chung Estate. He praised civil servants for serving members of the public amid the tough times of the pandemic, adding that in his heart, they were heroes.

As of Monday, the city has recorded 13,104 Covid-19 cases, with a total of 426 patients being treated in public hospitals and other medical facilities. All are in stable condition.