City to lift most Covid-19 measures imposed in the past three years, but mask-wearing mandate to remain.
Hong Kong will drop almost all Covid-19 measures starting from Thursday, including mandatory polymerase chain reaction (PCR) tests for arrivals, its vaccine pass scheme and quarantine requirements for close contacts, following similar action by mainland China.

In a related development, the Post learned on Wednesday that Hong Kong is set to reopen its border with the mainland on January 10 at the earliest, with those travelling to the city for business and family needs to be given priority.

Chief Executive John Lee Ka-chiu reiterated on Wednesday his aim to fully resume cross-border travel progressively and in an orderly manner starting from mid-January.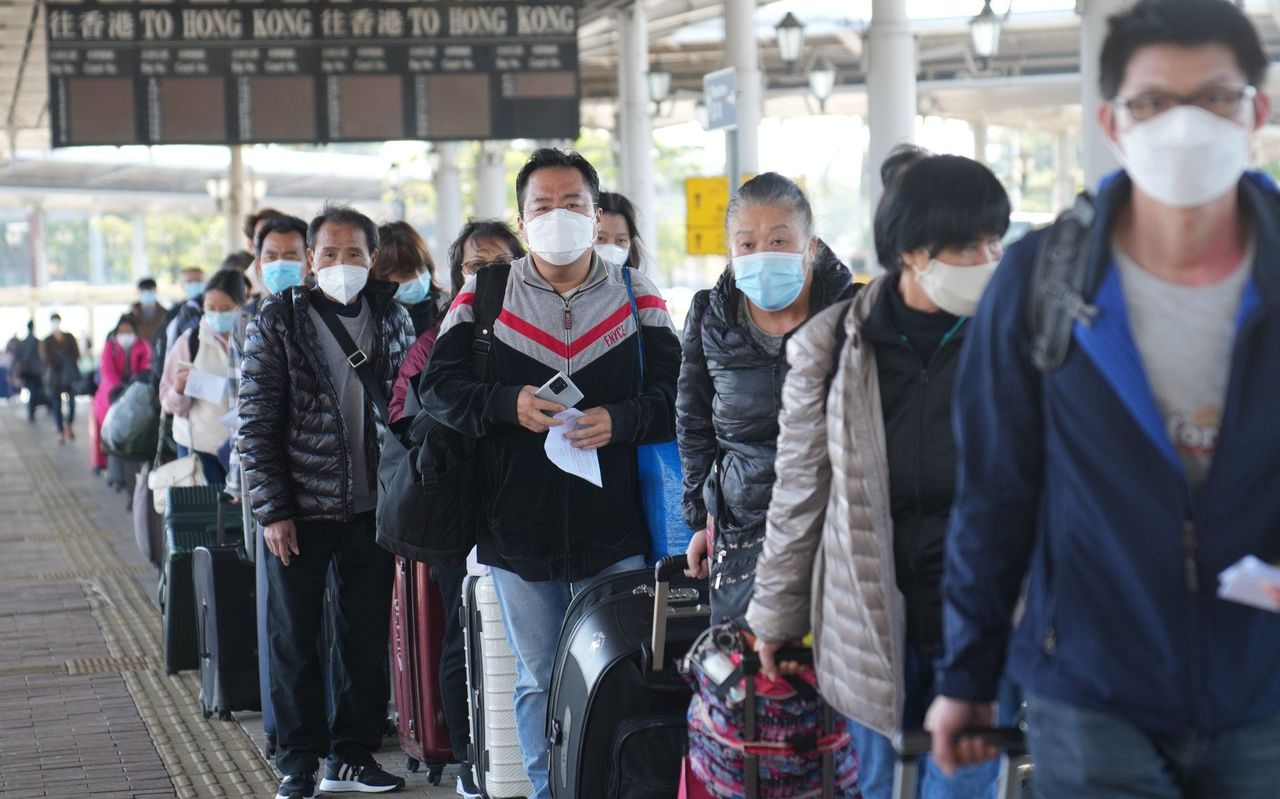 Travellers in Hong Kong wait to cross the border to enter mainland China.
From Thursday, the city will become one of the last places in the world to do away with pandemic restrictions.
Confirming the Post's earlier reports, the government announced that it would lift most of the
Covid
-19 measures imposed in the past three years, but a mandate requiring the wearing of masks would remain.
Lee said the relaxation of restrictions was not rapid or sudden.
"We have always been preparing [ourselves] for normalisation," he said. "I have to do it progressively, orderly and under control, so we can assess the risk and go on … It's not rapid. It's not sudden."
Lee added that about 2.5 million people had been infected with
Covid
-19 and the vaccination rate had reached 94 per cent for two doses, therefore the pandemic risks were manageable.
Despite the much-awaited easing of curbs, government pandemic adviser David Hui Shu-cheong, who is a member of a chief executive-appointed advisory panel, said the group had not been consulted on the decision, and warned that the local healthcare system could be overburdened after the border reopened.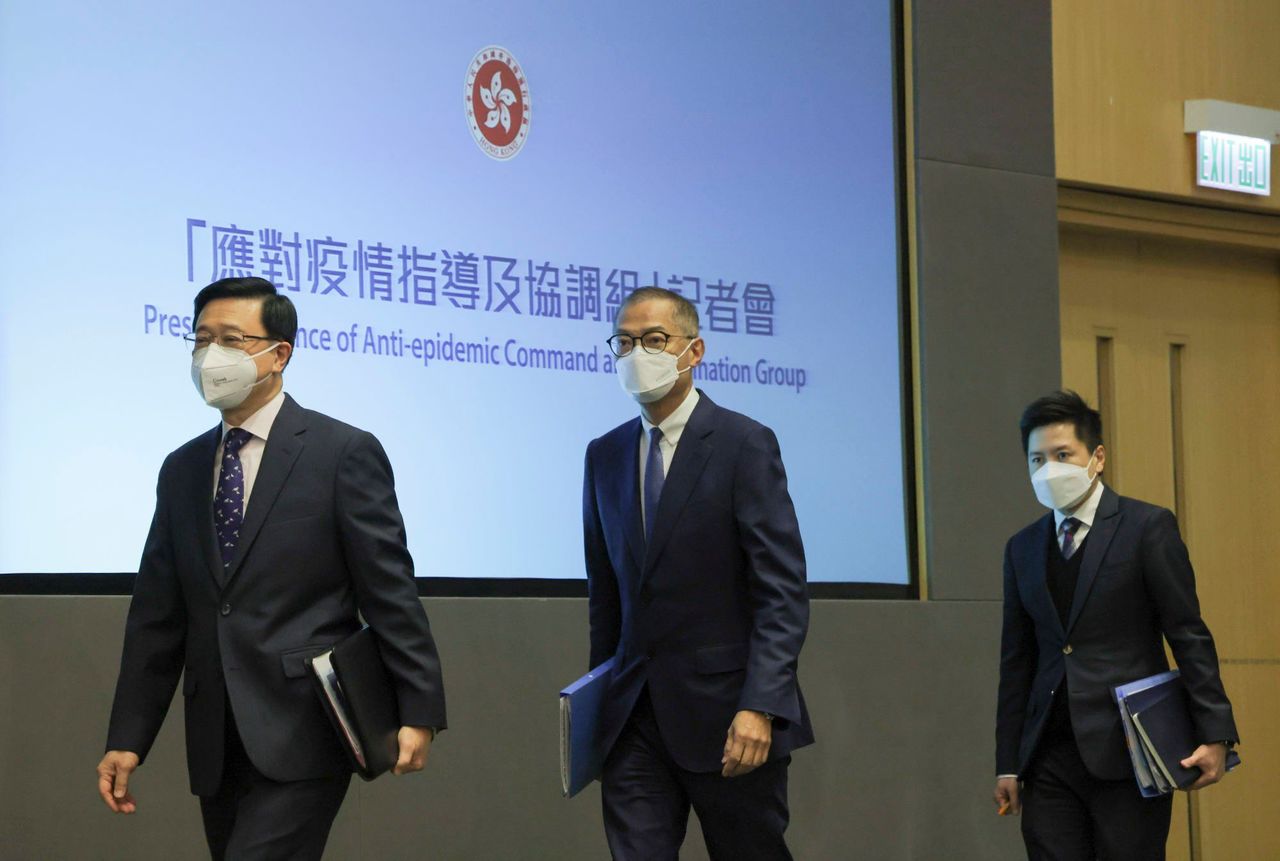 The government announced that it would lift most of the Covid-19 measures imposed in the past three years.

Hong Kong recorded 20,865 new coronavirus infections on Wednesday, including 1,176 imported cases, and another 59 deaths. The city has logged a total of 2,543,701 cases, and 11,621 fatalities.

Disappointed in Japan's decision to limit flights from Hong Kong to just four airports starting from Friday, Lee pledged to communicate with the Japanese consul general on the matter and urged the country to scrap the move.

The government estimated that about 60,000 passengers and around 250 outbound flights by Hong Kong airlines would be affected between December 30 and January 31. About 4,000 passengers are in tour groups. Some 150 tour groups were also affected.

From Thursday, those arriving in Hong Kong will still need to present negative results

from PCR or rapid antigen tests (RAT) conducted within 48 or 24 hours, respectively. An existing requirement of conducting daily RATs until Day 5, with the day of arrival considered as Day 0, will become optional, while post-arrival PCR tests have been cancelled.

Residents and businesses will enjoy greater social freedom, but arrangements for tens of thousands of school students in the city remain unresolved.

Health minister Lo Chung-mau said the Education Bureau would review vaccine requirements for schools. Primary, kindergarten and secondary students and staff will still have to undergo a RAT on a daily basis until January 31, 2023.

Kindergartens and primary schools will resume full-day, in-person classes from February 15 regardless of vaccination rates, while secondary schools will restart such lessons from February 1.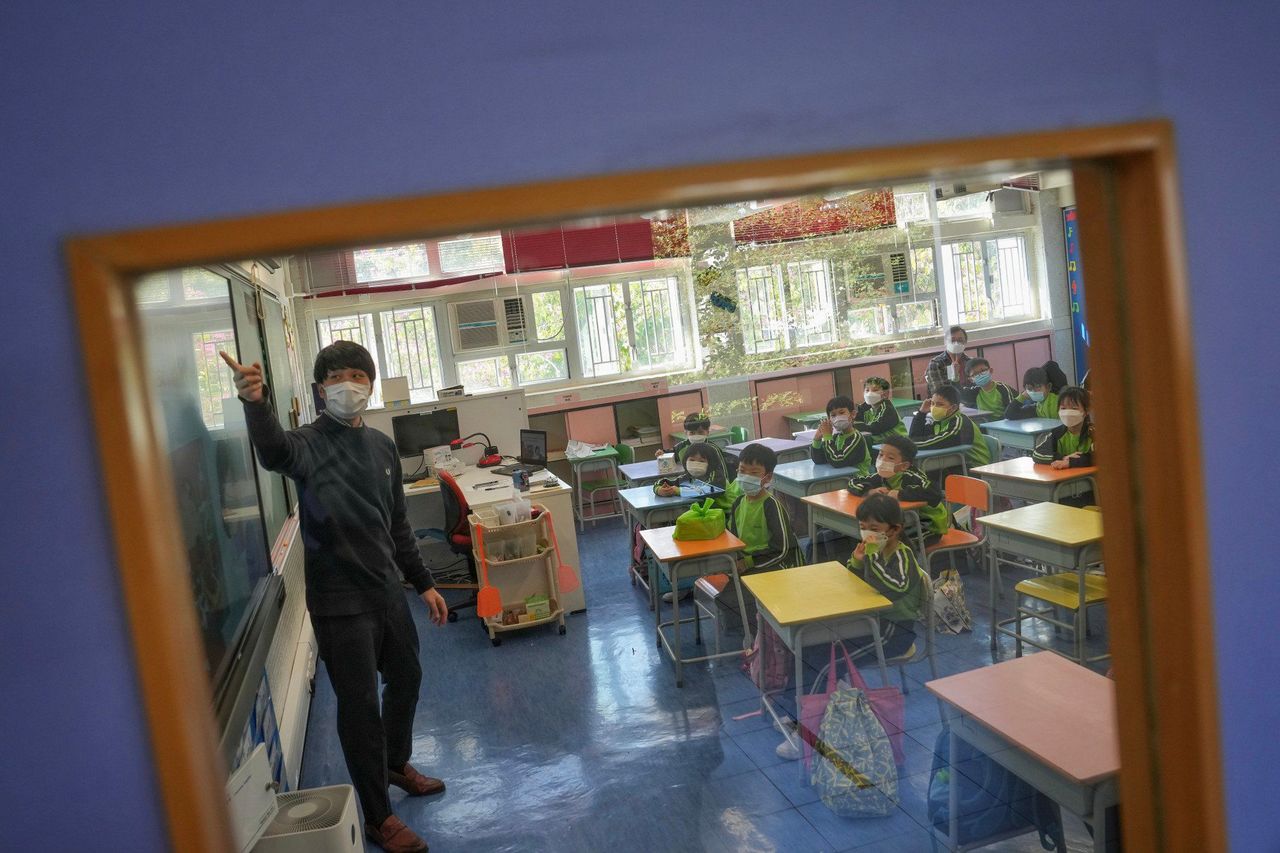 Kindergartens and primary schools will resume full-day, in-person classes from February 15.

Infected individuals in the city will still be required to undergo a five-day isolation period and can only be released after showing negative results on a RAT on the fourth and fifth days. Close contacts will no longer have to quarantine for five days and conduct daily RATs.

The government will no longer distribute supplies to close contacts but continue to send them to residents with reported infections. Nor will the government update infections of senior officials and their staff.

Authorities will stop releasing compulsory testing notices for residential buildings. But the roughly 80 testing centres and stations across the city would continue to operate and provide free services to the public, Lo said.

Mainland-bound travellers can also undergo testing at those centres, but a fee will apply.

The vaccine pass, a scheme requiring residents as young as five to be triple-jabbed to enter certain premises, will be dropped from Thursday.

"From now, we will focus on lifting the vaccination rate of the elderly and children for greater protection," Lo said.

Visitors to restaurants, bars, pubs, schools and entertainment facilities such as gyms and cinemas, will no longer be required to use the vaccine pass or subject to any capacity limits, while eateries will not be required to maintain a distance of 1.5 metres between two tables.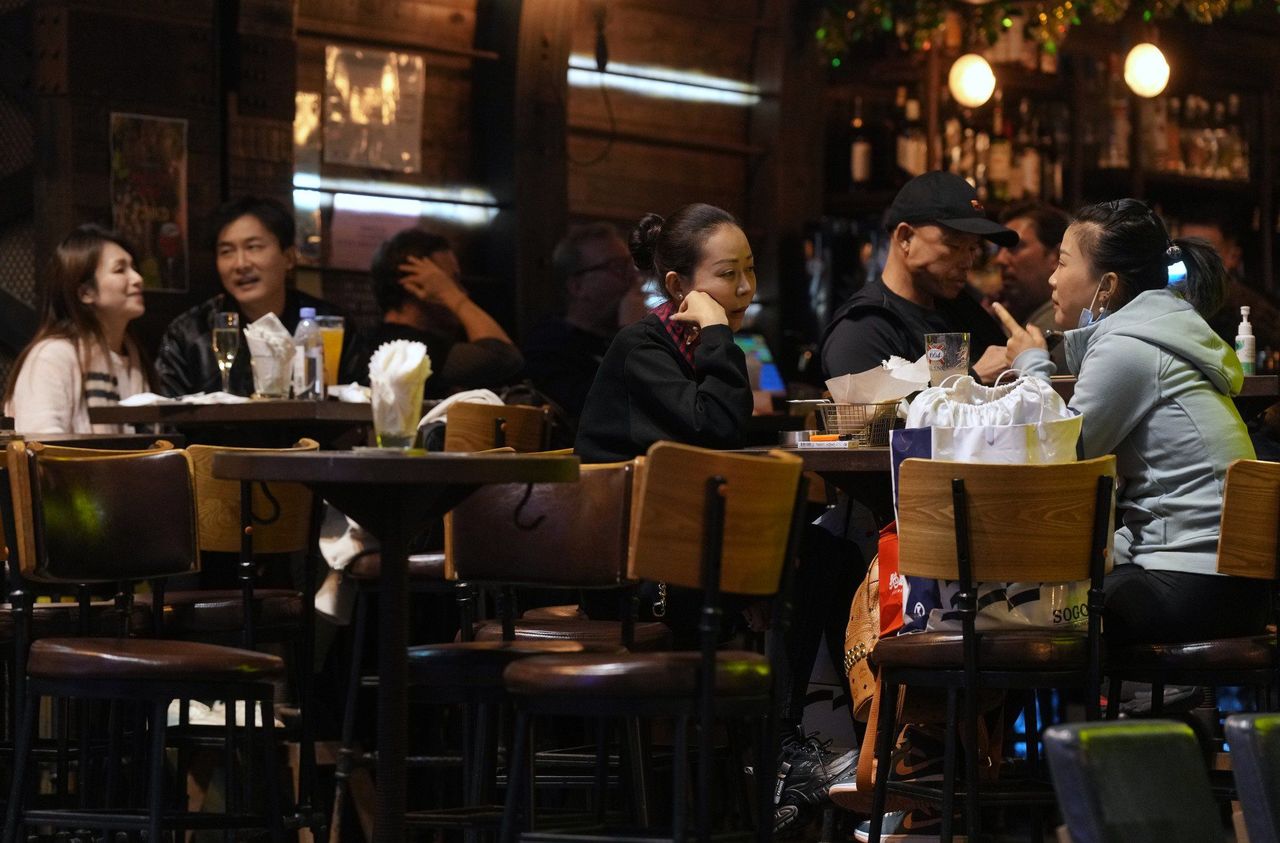 Those entering premises such as restaurants and bars will no longer be required to use the vaccine pass.

A 12-person ban on public gatherings will also be cancelled.

People are still required to wear masks in public places and on public transport.

"Mask-wearing is key to protecting us against respiratory diseases," Lo said. "Hong Kong is now experiencing the peak of the winter flu season, if we cancel the mask mandate, there could be a sudden surge of patients and a serious 'twindemic'."

Considering a potential influx of visitors following the reopening of the city's border with the mainland, Lo said Hong Kong residents would have priority access to medical services.

Visitors from the mainland and Taiwan are not required to be vaccinated before entering Hong Kong, while arrivals from other countries must be fully vaccinated.

Lo said non-residents would be charged HK$1,230 (US$158) for emergency ward services in public hospitals, as they are supposed to consult private clinics for services and medication such as Paxlovid. Those who visited public hospitals must pay at least HK$6,000 for each treatment if it involved antiviral pills, he added.

Hong Kong residents pay HK$180 for emergency ward services in public hospitals, but have access to Covid-19 medication free of charge.

"We have to protect medical services and resources to ensure that the public is being protected," Lo said.

Government pandemic adviser Hui warned that the relaxation of curbs might add pressure to the local healthcare system already undergoing a "very challenging time" as a result of a winter surge in respiratory infections. However, he said mask-wearing would be helpful in reducing common respiratory infections.

"If mainland travellers are allowed to enter the city without receiving at least two doses of a vaccine, they may develop severe symptoms after catching Covid-19 and overwhelm our public hospitals," he said.

Government pandemic advisers had not met for months and were not involved in the discussions on border reopening either, Hui said.

He also questioned whether the cancellation of the vaccine pass scheme was ill-timed, saying it would no longer incentivise people to get inoculated.

Another government pandemic adviser, Professor Ivan Hung Fan-ngai, said some experts had opined a while ago that most pandemic controls could be relaxed. He said he expected the vaccine pass would be dropped because it had served its purpose and could hardly motivate people to get jabs.

The Hong Kong General Chamber of Commerce said it expected the economic rebound to begin in the new year, while the food and catering sector predicted a business boom on New Year's Eve and Lunar New Year.

"As much of the world has reopened and the mainland is also normalising travel, the measures will help Hong Kong recover, boost our competitiveness and rebalance the flow of talent," the chamber said.