Health minister Lo Chung-mau says heart donation to Cleo Lai has set 'very good example' of what cross-border cooperation can achieve.
Hong Kong will soon discuss establishing a cross-border organ donation scheme with Beijing and is willing to propose legislative amendments to make the initiative possible, the city's health minister has said.

Secretary for Health Lo Chung-mau on Sunday also cited the success of a cross-border organ donation that saved a four-month-old girl earlier this month, saying it had set a "very good example" of what such cooperation could achieve.

Cleo Lai Tsz-hei, who earlier suffered from heart failure, underwent an organ transplant at Hong Kong Children's Hospital on December 17 after doctors received a heart from a child across the border who had died from a head injury the day before.

"It's a good chance for us to consider

whether such cooperation could be standardised and regularised, so more patients could benefit," Lo told a television programme.

"Although Hong Kong and mainland China have different regulations under 'one country, two systems', the medical field has a standard on how organs are donated, allocated and transplanted.

"We will communicate with the National Health Commission as soon as possible. If we need to make new laws, we will also do so."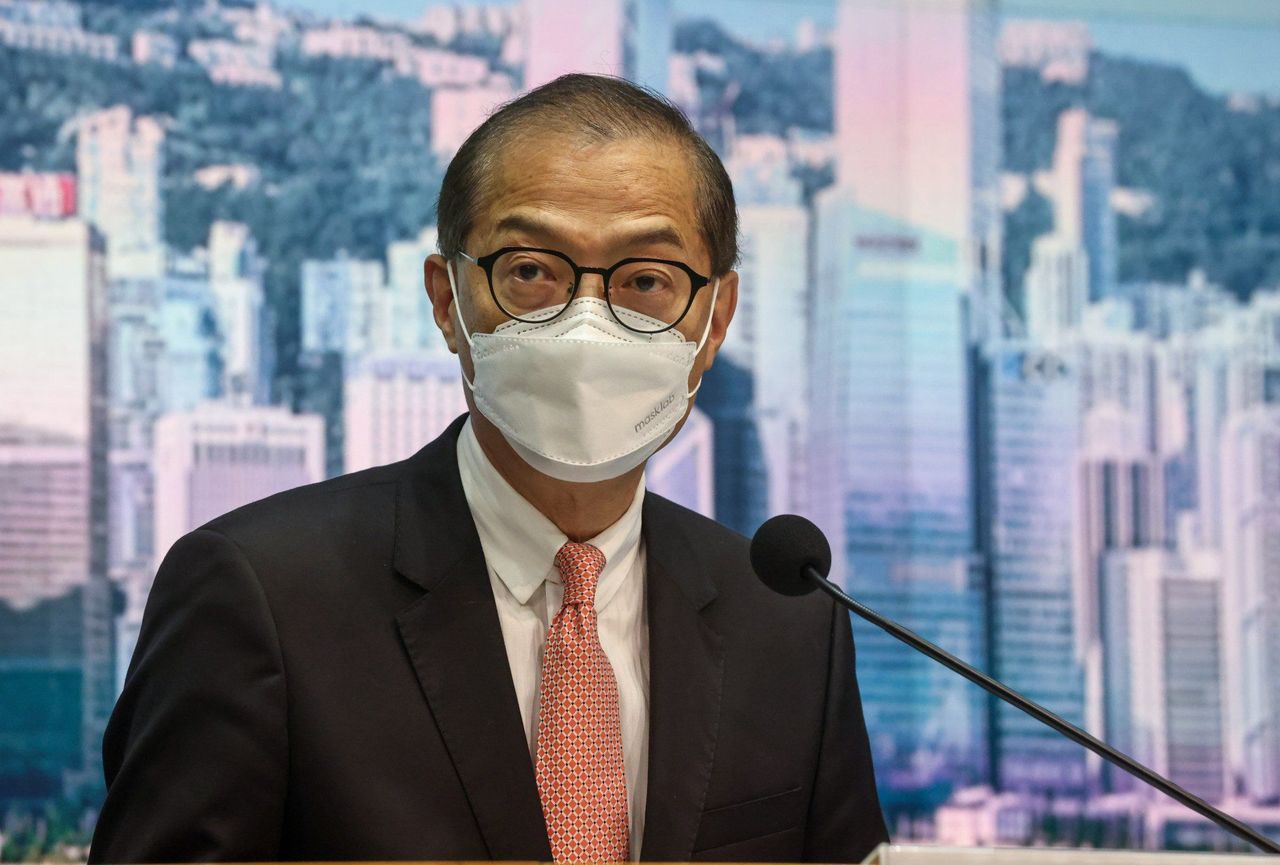 Secretary for Health Lo Chung-mau.

The health minister said he believed there were no discrepancies between Hong Kong and mainland China on medical standards for organ transplants.

Hong Kong and the mainland have maintained separate networks for matching organ donors to patients, but city residents could receive organ donations across the border under certain circumstances.

The Hong Kong government made a special request to the central authorities in the Cleo Lai case and the importation of the organ must comply with the Human Organ Transplant Ordinance and the related Human Organ Transplant Regulation in the city.

All imported organs must be accompanied by imported organ certificates, which contain a statement that all applicable laws were complied with in obtaining the organ. The certificates must also be approved by the Human Organ Transplant Board.

Hong Kong patients could also join the mainland's organ allocation system, the China Organ Transplant Response System (COTRS) directly but they had to go to the mainland in person.

Lo Chung-mau earlier told media that he wished Hong Kong hospitals could be included in COTRS so city patients could join the queues without going to mainland in person, adding that they would also consider cooperating with certain hospitals on the mainland to facilitate the process.

Dr Chau Ka-foon, honorary president of Hong Kong Transplant Sports Association said the city only has an overseas organ donation mechanism for bone and corneas. That means, the Human Organ Transplant Board does not need to approve the importation of these organs on an individual basis.

"For now every single import of other organs like hearts, lungs, kidneys, and livers, requires the approval of the Human Organ Transplant Board," she said, "To facilitate a cross-border donation mechanism, a law amendment may be needed to include these organs, alongside bone and corneas. Otherwise, the authorities would need to make special arrangements every single time."

She added Hong Kong and the mainland would also need to reach a consensus on the code of practice, including the suitability of organs, eligibility of donors and recipients, transport procedures, and more, to establish confidence and trust.

"The mainland has an accreditation system for hospitals conducting organ transplant operations. And their techniques are surely more advanced, as they are doing far more organ transplant surgeries than Hong Kong hospitals," she said.

The International Society for Heart and Lung Transplantation in April issued a statement calling for organ donations from the mainland to be refused, in response to accusations by human rights groups that central authorities had harvested organs from prison inmates, including political detainees.

Beijing introduced COTRS in 2013 to regulate the donation process and banned the practice of harvesting organs from executed prisoners two years later.

Some doctors, who spoke on an anonymous

basis to city media, said they were concerned the scheme could trigger an international backlash against the Hong Kong medical sector, which could threaten the development of its organ transplant field.

But Lo said such views did not represent the entire sector.

"I have no idea who said so and which medical field they are representing. I only heard those comments from one doctor so far, and this single comment should not represent the whole medical field," he said. "I wish to hear more positive voices, so we could help more patients."