Under new strategy, wildlife officials will carry out capture operations every month using dart guns with anaesthetics.
Hong Kong authorities will now regularly capture wild boars and put them down in a major policy shift for controlling the most commonly seen wild animals in the city.

The change in approach follows a rising number of sightings of the animals in densely populated areas in recent years, with injuries to residents occasionally reported, sparking heated debate on how best to handle the nuisance.

In the latest violent encounter, a wild boar on Wednesday knocked down a part-time police officer and bit him on the leg in North Point. A photo of the officer, clearly in pain and clutching his bloodstained trousers, received widespread attention.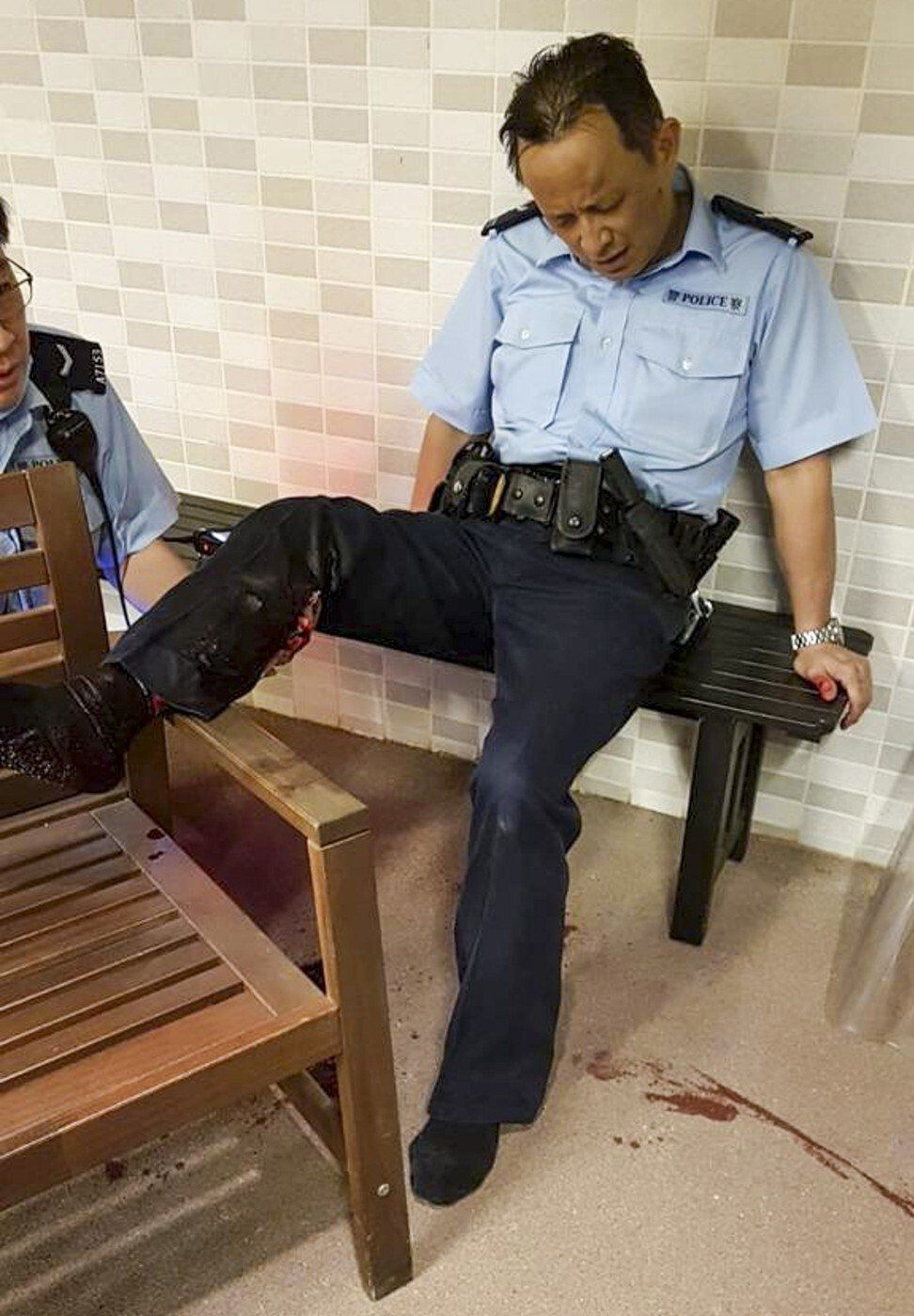 A part-time policeman was knocked down and bitten on the leg in Tin Hau on Wednesday.

The Agriculture, Fisheries and Conservation Department on Friday announced that wild pigs in urban areas would be "regularly captured for humane dispatch with a view to reducing their number and nuisance".

It said it had launched a capture and contraception/relocation programme in 2017 and, in 2019, also adopted a multipronged approach to strengthen management of the species to tackle the nuisance. However, wild pigs had continued to gather and forage in some urban locations and had caused a serious nuisance and potential danger, it added.

Under the new strategy, the department will conduct capture operations every month using dart guns with anaesthetics.

"Priority will be given to sites with large numbers of wild pigs, and those with past injury cases or with wild pigs which may pose risks to members of the public," a department spokesman said.

The department said that as the nuisance was largely caused by intentional feeding activities, it was exploring amendments to the Wild Animals Protection Ordinance to minimise the pull factor drawing the species to urban areas.

According to its figures, wild pigs caused 36 injury cases over the past 10 years, more than 80 per cent of which occurred between 2018 and 2021. In the past decade, only one injury on average was reported annually for the first seven years, but 10 annually in the past three years.

Beginning in the 1970s, the city used wild boar hunting teams made up of residents and managed by the department, but they were scrapped in 2017. They culled 44 pigs in 2015.

The Society for the Prevention of Cruelty to Animals said a non-lethal management approach was always preferred and intervention should be minimal.

People should also avoid behaviour that could trigger conflict with animals, it said, adding that the pigs were part of Hong Kong's natural environment and should be respected.