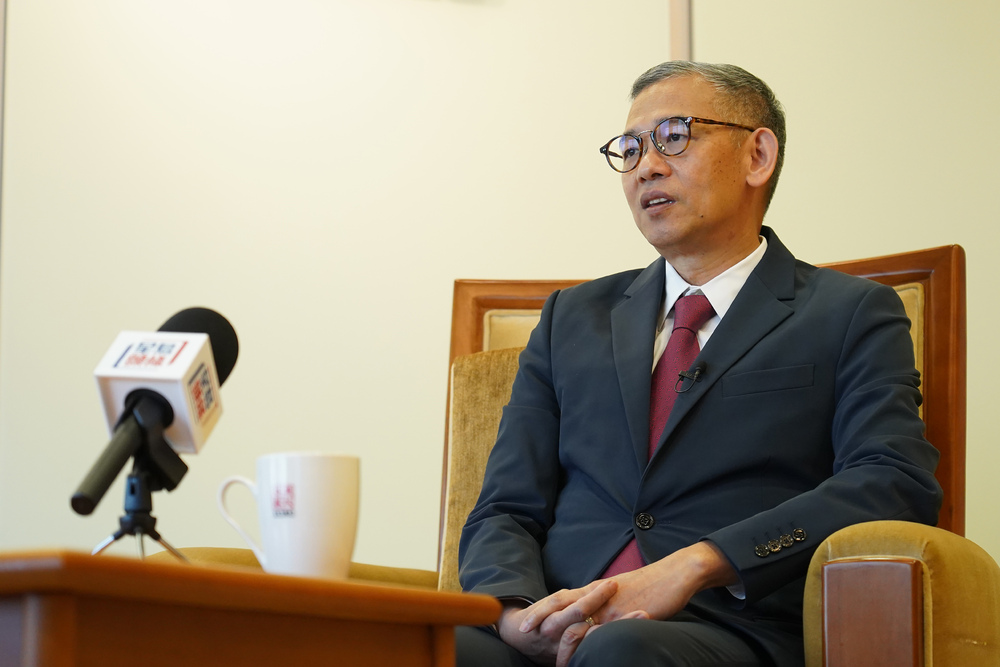 Hong Kong to build an international anti-corruption academy, says ICAC chief
Hong Kong is planning to build an international anti-corruption academy, aiming to provide overseas anti-graft agents with more professional courses and to further promote the SAR's clean culture abroad, said ICAC commissioner Woo Ying-ming.
In an interview with Sing Tao Daily, The Standard's sister newspaper, Woo recalled how the commission's work has earned global reputation and noted that overseas anti-graft agents have been flocking to Hong Kong to attend courses offered by the ICAC.

Yet, Woo said the category, frequency and scale of those courses have been restrained by the lack of resources and a direction for long-term development.

"We are now reallocating our internal resources and training equipment for the proposed construction of the Hong Kong International Anti-Corruption Academy," Woo said.

"The academy will serve four purposes. The first is to provide members of overseas anti-graft agencies with training courses, through which they will learn about the efficient work by Hong Kong and China in combating corruption."

Woo continued that they will strive for courses offered by the academy to be recognized under Hong Kong's Qualifications Framework.

Other functions of the academy include offering strategic anti-graft courses and talks targeting the city's public and private institutions; and becoming a "bridge that connects researchers and scholars on international anti-graft studies."

The ICAC chief added the proposal has received "overwhelming support" from chief executive John Lee Ka-chiu. He hoped ICAC can announce the establishment of the academy by next year, which also marks the 50th anniversary of city's corruption watchdog.

Woo also said the academy will be built in phases and the training facilities at the ICAC headquarters and its Tuen Mun camp will be put in use at first.

They will then continue to monitor and review the academy's performances and study on the next step of expansion.

As the watchdog's 50th anniversary nears, Woo said apart from the usual TV dramas, there will be a citywide promotional campaign to deliver anti-corruption messages to every Hongkonger.