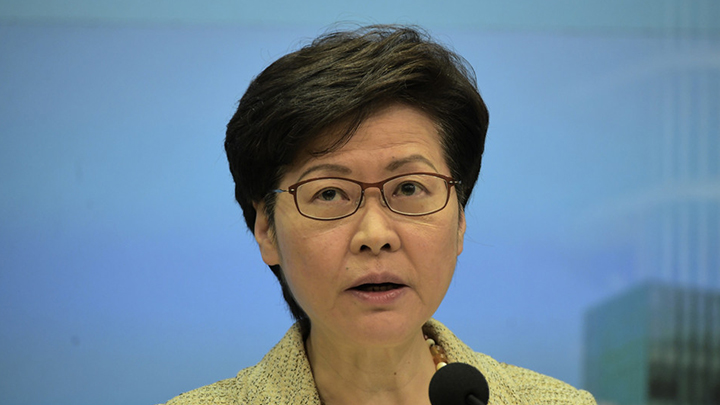 Hong Kong to adhere to prevention of imported cases, Carrie Lam says
Although saying she understood Hong Kong needed to relax quarantine rules to attract inbound travelers, Chief Executive Carrie Lam Cheng Yuet-ngor on Tuesday stressed that the city would adhere to measures to prevent the importation of cases and balance epidemic prevention, economy, and public views.
She said because imported cases have currently made up 10 to 20 percent of confirmed cases per day, plus more variants of the virus were detected overseas, the seven-day quarantine upon arrival would remain unchanged before June 30.

She also said the government had done a lot of work to prevent citizens from being affected by the flight ban and had shortened the quarantine period. The airport could so far welcome 2,000 to 3,000 passengers per day.

She added that the ultimate objective is to ensure public safety, so the government will have to take a very prudent approach. "My position at this moment is we probably will not introduce the third and final stage of the social distancing relaxation before the end of June," Lam said.

Lam pointed out that the final phase actually involves only removing any remaining restrictions on the operation of these premises, for example, the maximum number of people in a banquet, the capacity – whether it is 75 or 85 per cent, whether it should go back to 100 per cent – and the permission of dancing and live performances.

"On balance, I feel these activities would not be very detrimental to the return to normalcy of the great majority of Hong Kong people. In finding a pragmatic balance, as I have been doing in the last two and a half years, we will have to take a more prudent approach," She added.