Hoang Lam-phuc pleads guilty to attempted arson, possessing articles with intent to damage property for throwing petrol bomb at police station in 2019.
A Hong Kong teenager who was one of 12 fugitives intercepted by the Chinese coastguard while attempting to flee to Taiwan last summer has pleaded guilty to charges stemming from a firebomb attack on a local police station during 2019's social unrest.

Hoang Lam-phuc admitted in District Court on Tuesday that he hurled a petrol bomb at Mong Kok Police Station in the early hours of October 14, 2019 in hopes of killing officers there, and that he had kept three more of the incendiary devices at his home.

In a WhatsApp exchange, the 17-year-old had said he was determined to avenge "martyrs" by killing "popo" – a slang term for police.

Judge Frankie Yiu Fun-che postponed sentencing pending an array of assessment reports on the defendant's suitability for correctional training, but warned that imprisonment remained an option given the "very serious" nature of the offences.

"Even if the reports return favourable verdicts on the defendant, this court is not obliged to pass sentence in accordance with their suggestions," the judge said.

Hoang has been charged with attempted arson with intent, and possessing articles with intent to damage or destroy property, both of which are punishable by seven years behind bars when tried at the District Court.

The prosecution has alleged that Hoang and his accomplice, construction worker Lam Siu-hung, each launched a petrol bomb at the police station's rear entrance at 1am on October 14, four hours after radical protesters set fire to the facility's main gate. The bombs did not cause a fire or result in injuries.

Police found three more unused firebombs at Hoang's home later the same day.

WhatsApp conversation records found on Hoang's mobile phone revealed the accused had relatively little experience with the incendiary weapons, but had expressed a desire to become a "full-time magician", a euphemism for a petrol bomb user, and was prepared to be arrested.

"My ambition is to burn those popo to death and avenge the martyrs," Hoang said in an exchange with an unidentified user. "The number of comrades down, the number of popo I will burn to death."

Lam, Hoang's accomplice, was already jailed for 40 months last October for his role in the attack.

Hoang is the first of 12 Hong Kong fugitives arrested in mainland Chinese waters last year to admit charges in relation to the 2019 anti-government protests, sparked by a now-withdrawn extradition bill.

He and the 11 others were scooped up by a coastguard vessel on August 23 after boarding a Taiwan-bound speedboat in Po Toi O, in Sai Kung. Most were out on court bail in Hong Kong at the time they were intercepted.

The 12 were detained in neighbouring Shenzhen, with their families complaining they could neither contact the group nor help them secure the lawyers of their choice.

While mainland authorities returned Hoang and student Liu Tsz-man to Hong Kong without charge, citing their young age, a court in Shenzhen jailed the rest of the group for between seven months and three years on illegal border crossing charges. Two of the 12 are still serving time for organising the border crossing.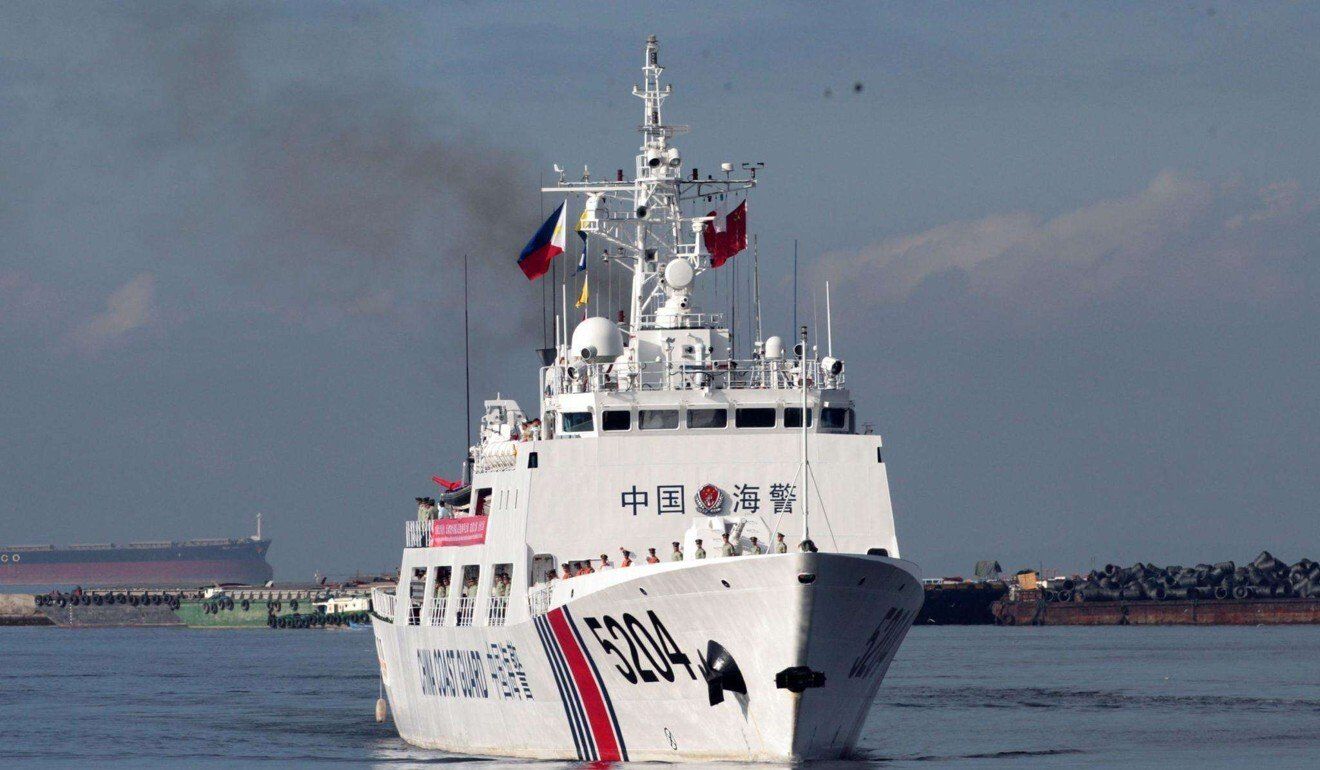 Hoang and the 11 other fugitives were picked up by the Chinese coastguard last August en route to Taiwan.

Hoang, currently remanded at Pik Uk Correctional Institution, will be sentenced on July 26, when he is expected to also enter a guilty plea in a separate case in which he is charged with perverting the course of justice alongside eight more of the fugitives.

The prosecution has accused the group of obstructing and hindering a police investigation and the criminal proceedings arising from it by fleeing the city.

In a hearing before a different judge on Tuesday, Hoang's counsel said he planned to plead guilty in that case, while lawyers for his co-defendants requested extra time to either apply for legal aid or consider their pleas.

The other eight accused will return to court on September 2.