Magistrate dismisses argument that the arrest was an attempt to make the student a scapegoat for attacks on police station.
A Hong Kong student has been jailed for 14 months for carrying two petrol bombs near a police station two years ago, after a magistrate dismissed his assertion that he had been framed by police officers.

Lam Wai-ho, a sports coaching student at the Hong Kong Institute of Vocational Education, was sentenced at the Kwun Tong Court on Thursday over the April 13, 2020, offence outside Kwai Chung Police Station.

The 24-year-old was caught carrying a bag containing the incendiary devices during a regular police patrol in Kwai Chung Estate that night.

Under caution, Lam claimed he was acting under the belief he was delivering red wine to an anonymous third party for a HK$5,000 (US$642) reward.

In last year's trial, defence lawyers alleged the police operation was an attempt to make Lam a scapegoat for the petrol bomb attacks on the police station during the social unrest.

They suggested Sergeant So Chi-hang, who led the patrol, had instructed a middleman to hire Lam to carry out the crime so that police could perform a sham arrest.

But Magistrate Minnie Wat Lai-man found no basis to support the defence's allegation, pointing out that So, who was once arrested on suspicion of perverting the course of justice and suspended by the force, had resumed duty after prosecutors opted to take no action against him.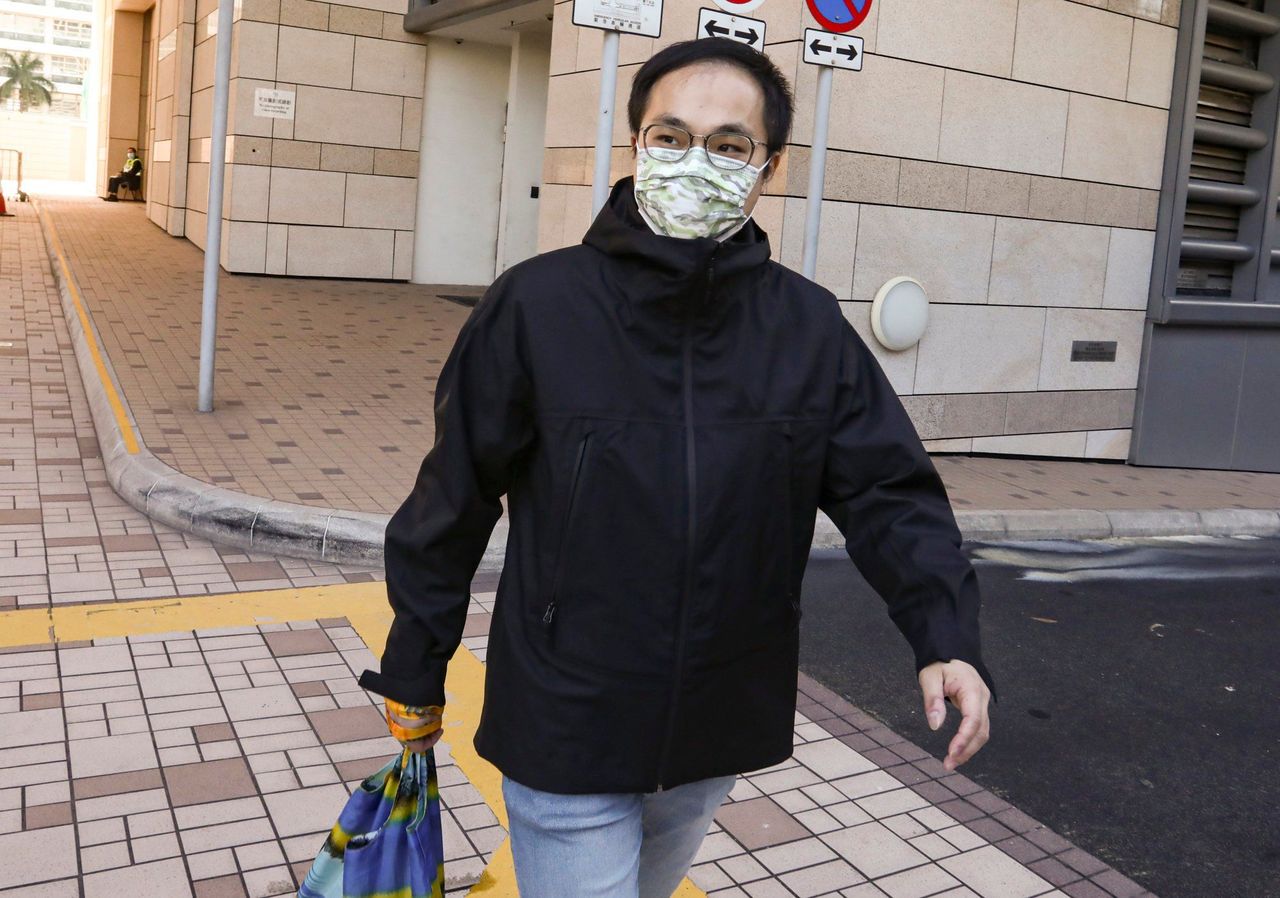 Defence lawyers suggested Sergeant So Chi-hang, who led the police operation, had instructed a middleman to hire Lam to carry the petrol bombs, so that police could perform a sham arrest.

She went on to convict Lam of a count of possessing offensive weapons in a public place, noting the student had no logical reason to believe he was indeed making money out of a one-time delivery of high-end products.

In Thursday's mitigation, defence counsel Albert Luk Wai-hung urged the court to pass a lenient jail sentence based on the "very exceptional situation" of the case.

The lawyer said Lam had committed the offence for monetary gain as he hoped to provide financial support to his mother, who had raised him single-handedly with a small income after his father left the family.

Lam had been working part-time at a restaurant until its temporary closure due to the coronavirus outbreak in the city in early 2020, and decided to take the one-time delivery job for quick cash, the court heard.

Luk also submitted three statements police took from Lam in showing his assistance to the investigation, but Wat agreed with the prosecution that Lam's testimony rendered no "practical value" to officers in their pursuit of other suspects in the case.

Despite the absence of "public order events" in the police station's vicinity at the time of the offence, the magistrate said the petrol bombs posed an imminent risk to officers as the weapons could be easily deployed by anybody at the scene.

She shaved one month off a starting point of 15 months' imprisonment, in light of Lam's clear criminal record and good character.

Possession of offensive weapons in a public place in Hong Kong is punishable by three years' imprisonment.