Employee at Yau Ma Tei store says that after travel links resumed last month, more than 100 people started asking for directions to cross-border bus station every day.
Hong Kong's reopening of its border with mainland China last month has been welcomed by businesses and residents alike, but for the employees of one convenience store in Kowloon, the move has proven to be, well, a regular inconvenience.

The superone store in Yau Ma Tei said that after more than 100 people began asking for directions to a cross-border bus station every day, it put up a notice stating answers would no longer be given for free.

"A fee of HK$10 [US$1.27] for every inquiry on directions," the sign outside the store stated, adding that employees had no obligation to be nice. "No one owes anyone anything."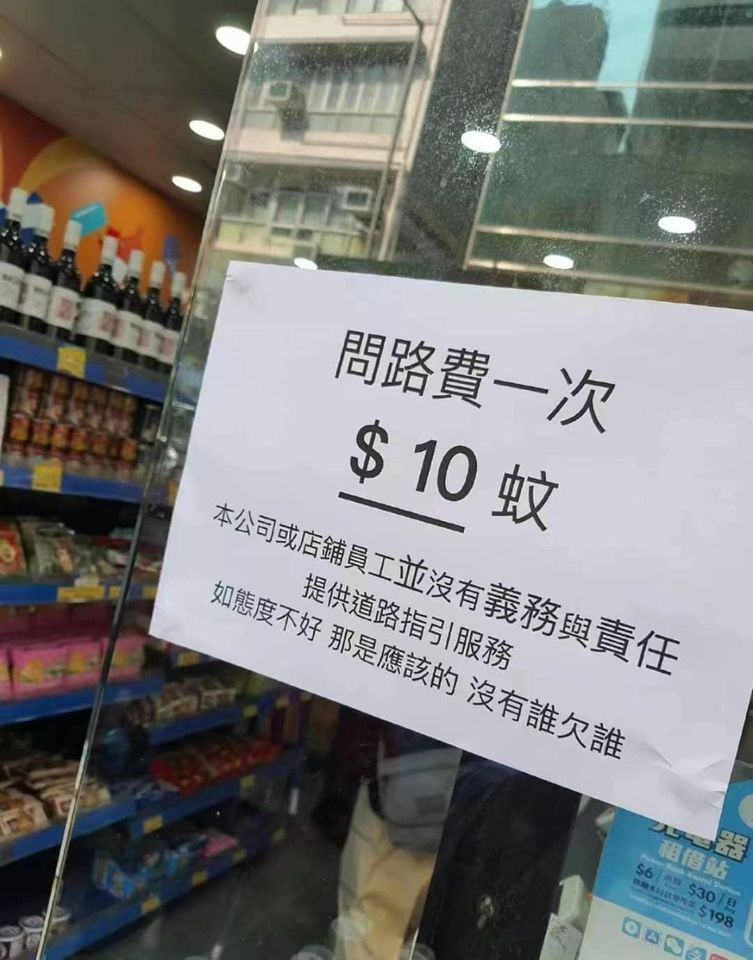 The sign warning that HK$10 will be charged for directions to a bus station.

The notice went viral on Friday, but a visit by the Post on Sunday found it had been taken down.

A part-time staff member, who asked not to be identified, said the notice was removed on Saturday evening after attracting attention online, which prompted phone calls to the store manager.

"The manager felt the notice was not appropriate, as it ended up receiving a lot of attention online," the employee said, noting the store never ended up charging anyone for directions. "We just want people to stop asking these questions because it sometimes affects our daily tasks."

Cross-border travel between the mainland, Hong Kong and Macau fully resumed in early February. Before the coronavirus pandemic hit, a direct cross-border bus was a popular choice for commuters heading north.

"We posted that notice because we were annoyed by the many people who came in and asked us the direction and location of buying bus tickets and boarding," the employee said. "Some of them were really rude and disrespectful."

She added the store's location, at the intersection of Pik and Portland streets, was once a ticket office for the Eternal East Bus Company, which offered cross-border service.

But when Covid-19 emerged, the ticket office closed and reopened on Kowloon's Shanghai Street when quarantine-free travel resumed.

The employee admitted the situation improved on Saturday when Eternal East put up signs on a pole outside the store, with information about catching the buses to Macau and the mainland, as well as a map guiding passengers to the ticket office on Shanghai Street.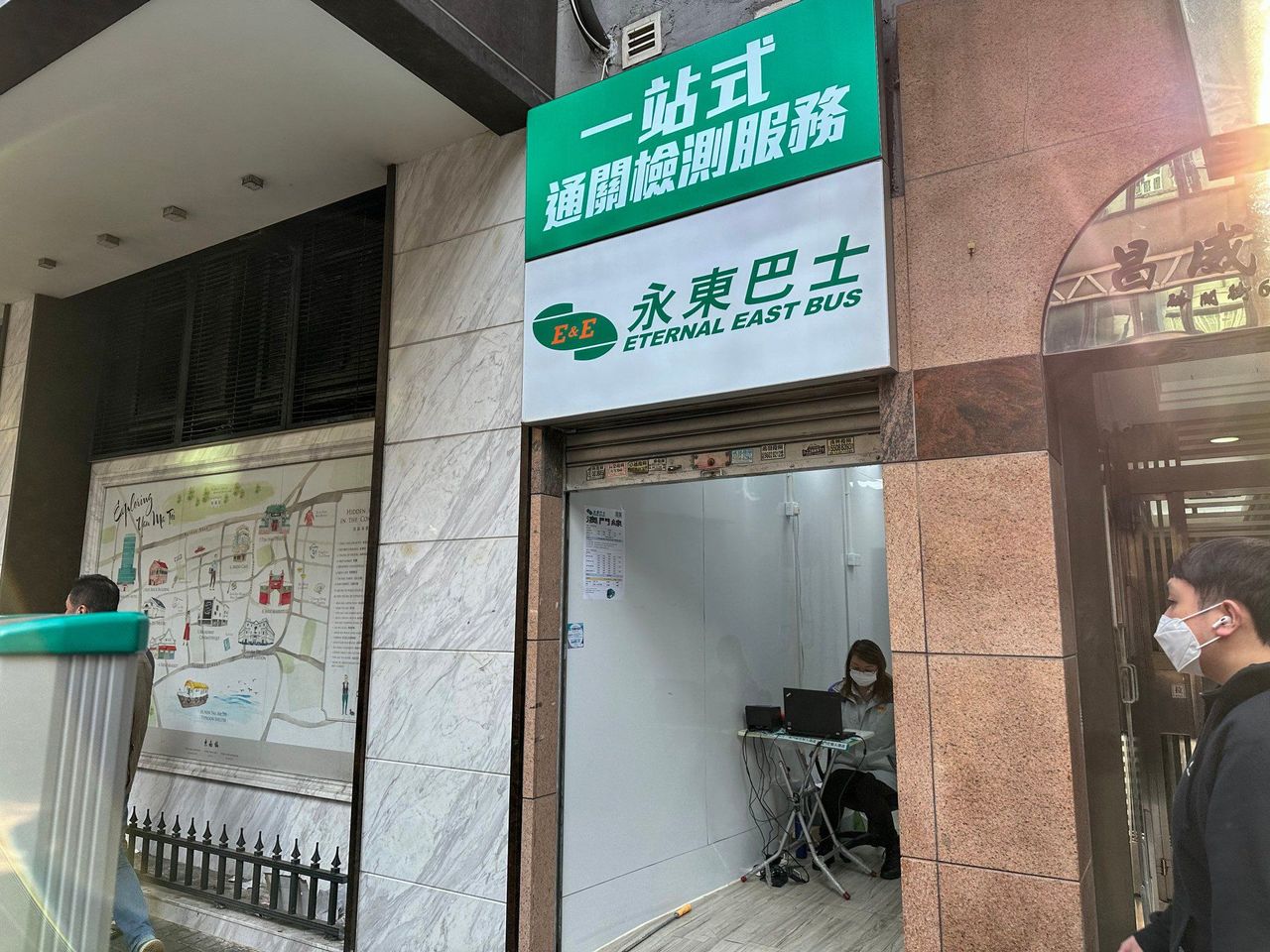 The Eternal East Bus Company reopens a ticket office near its old location.

The bus company also opened an outlet opposite the store to sell tickets to the casino hub and take related travel inquiries.

"When someone comes into the store and asks again, I just simply point to the service station," the convenience store employee said.

An employee of a Sichuan takeaway restaurant next to superone also reported receiving questions about the location of the bus station, especially after the border reopened.

"I didn't know about the charging notice the convenience store posted, but I've been answering a lot of questions while I was making food," said the employee, who only gave his surname Feng.

"It's understandable because a lot has changed in the past few years. People just need time to adjust to the new normality."