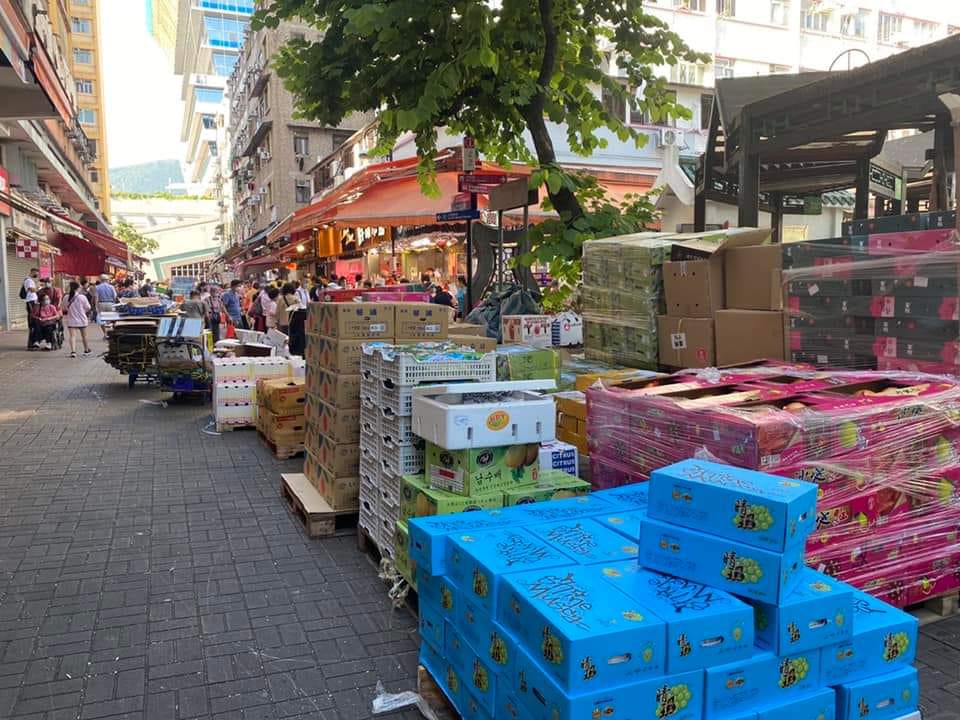 Hong Kong steps up crackdown on shops that spill into the street
Hong Kong police and the Food and Environmental Hygiene Department will, starting on Monday, step up their enforcement actions against shopkeepers who extend their business onto the pavement or the street.
Authorities will begin the stringent enforcement actions in all districts across the territory gradually starting from today to keep the city's crowded streets clear of clutter, according to a government statement.

To tackle the problem of illegal shop extensions leading to obstruction, authorities have launched a trial scheme since September last year, allowing the police to exercise its statutory powers in removing obstructions and require the goods owner to remove the obstructed articles within a specified time.

"If the goods owners fail to observe the directions given by the police, the department would arrange to remove the obstructions (including goods) which were placed in public places including the roadside and carriageways," the statement read.

The department said in the past year, its officials and police officers mounted over 316 joint operations with 1,537 fixed penalty notices or summonses issued against obstruction in public places and for cleanliness offenses. A total of 342 warning notices which required the owners of the articles to remove the obstruction within the specified time were also issued.

"Among these, 65 warning notices had yet to be complied with upon expiry of the specified time limits. The department had hence removed about 16.8 tonnes of goods or articles involved, most of which have been ordered by the court to be confiscated." The department added.

The statement also noted that the government's District Matters Co-ordination Task Force recognized the effort to effectively combat the problem of shop front extensions, and has approved the gradual adoption of the relevant enforcement mode.