The start-up is working with, and looking to take on, more enterprise clients in Hong Kong including banks, restaurant chains and beauty products.
Pantheon Lab, a Hong Kong-based artificial intelligence (AI) start-up, is betting that AI-generated digital human avatars could prove useful in a range of traditional industries in the city and beyond, as public interest in advanced AI services such as ChatGPT continues to ramp up.

The company, founded in 2019, has been developing AI technologies that allow them to generate realistic digital human avatars, which it hopes will be used widely by businesses as virtual brand ambassadors or customer support assistants, among other things.

While AI-generated digital humans were still an unfamiliar idea to most people when they started the company in 2019, the pandemic encouraged many businesses to digitalise, and interest in the technology has picked up over the past year, according to co-founder and CEO Ivan Lau.

"Previously everyone thought AI is far away. Like there's a lot of cool stuff, but it doesn't affect me," Lau said in an interview with the Post last week. "But this year it's different."

In 2022 Pantheon Lab created digital human ambassadors for Huawei Technologies Co for a Hong Kong marketing campaign to promote the tech giant's laptops and smartphones. In late 2021, it produced a virtual ambassador for the Hong Kong-based meme-sharing website 9GAG.

The start-up is now working with, and looking to take on, more enterprise clients in Hong Kong including banks, restaurant chains and beauty products, Lau said, adding that they are not ready to disclose any company names yet.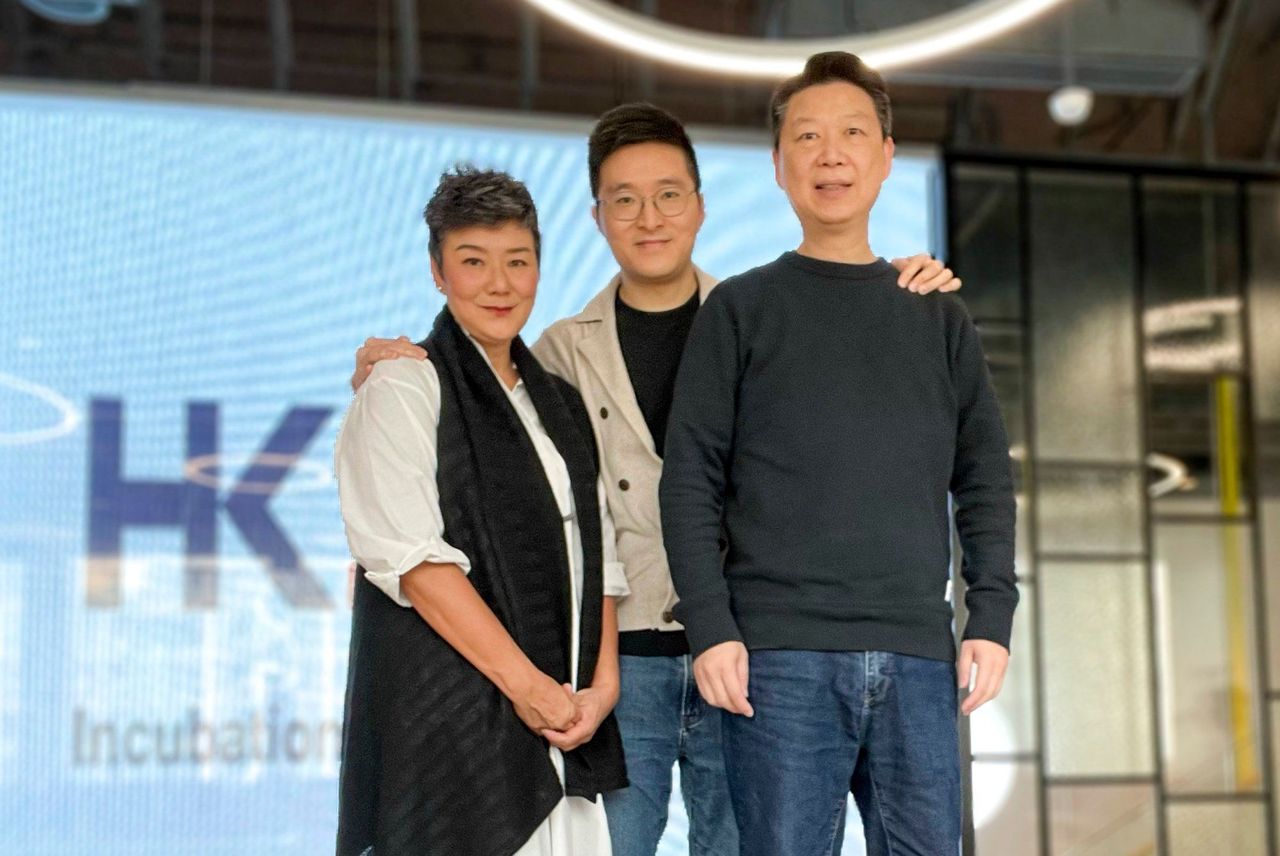 Pantheon Lab co-founder and advisor Christina Tse (left), co-founder and CEO Ivan Lau (centre), and co-founder and advisor Mark Chan (right).

Property developers and shopping malls have also expressed interest in digital concierge solutions using virtual humans, who can interface with customers in a conversational way, he said.

Built upon the generative adversarial network, a machine learning framework for generating synthetic data, Pantheon Lab uses its own face shifting and lip syncing technology to make the digital human avatars look as realistic as possible, according to Lau.

Most enterprise clients prefer to have their own custom-built virtual ambassadors, and creating a brand new digital human can take from less than a month to up to three months to complete, depending on the size of the project, he said.

For its digital humans with chat functions, Pantheon Lab has also integrated GPT-3, a language understanding and generation model developed by US company Open AI that was the predecessor of ChatGPT, the chat bot that recently took the world by storm with its ability to generate human-like text responses. Pantheon Lab said it will continue to upgrade when they see fit.

Public enthusiasm for generative AI, or artificial intelligence that can create wholly original text and images, has ramped up recently as more products like ChatGPT became more accessible.

2022 was a record year for investment in generative AI start-ups, with equity funding surpassing US$2.6 billion across 110 deals, according to CB Insights.

In November last year, Pantheon Lab raised a seed funding round led by the Alibaba Hong Kong Entrepreneurs Fund, without disclosing the size of the funding. The company is now in the process of raising several million US dollars in a new round of funding to be completed within this year, according to Lau.

Pantheon Lab, based in the Hong Kong government-backed incubator Hong Kong Science Park, is also building an AI-generated realistic virtual singer that could be launched by May this year, and is hoping to eventually launch a virtual companion, Lau said.

While the technology for virtual companions is in place, virtual companions can involve sensitive issues, Lau added, so the company is focused on serving corporate clients for the time being.