Film star Tony Leung becomes first Chinese actor to be awarded a prestigious Golden Lion for Lifetime Achievement at the world's oldest film festival
Hong Kong star Tony Leung Chiu-wai is to become the first Chinese actor to be honoured with a Golden Lion for Lifetime Achievement by the prestigious Venice Film Festival.

The Golden Lion is the top prize for those who have made major contributions to cinema at the annual festival, the world's oldest and now in its 80th year.

Earlier winners of the coveted trophy include silver screen luminaries such as Clint Eastwood and Jamie Lee Curtis.

The announcement was made on Monday as part of the run-up to this year's festival, which will be held from August 30 to September 9.

The Post traces how the actor became the screen legend he is today.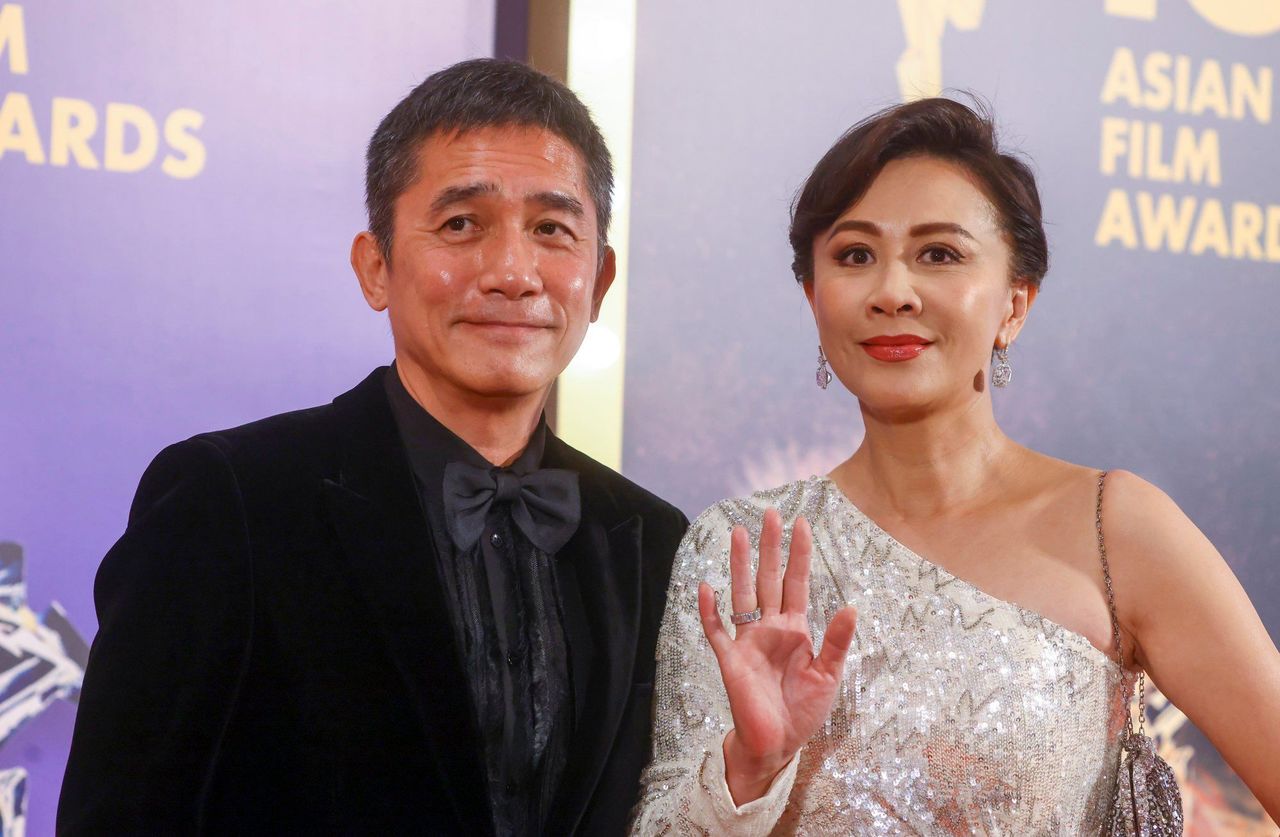 Tony Leung and actress wife Carina Lau pose on the red carpet at this year's Asian Film Awards ceremony in Hong Kong.
What was Leung's early life like?

Leung, who was born in 1962, had a tough start in life.

His childhood was not an easy one growing up in a family where budgets were always tight.

Leung has said in the past he would often hear his parents fighting over money and that he witnessed the effects of his father's gambling and drinking.

His father deserted the family when Leung was eight, leaving his mother to raise the children on her own.

Leung was forced to quit school when he was 15 because of the family's financial problems and had to work many odd jobs to help make ends meet.

But his life was set on a different track after he met actor and comedian Stephen Chow Sing-chi when they were both 16.

Leung was said to have been heavily influenced by Chow, now the city's most famous filmmaker, to become an actor.

How did Leung start his career?

The 60-year-old veteran performer, like most Hong Kong actors, started his career at broadcaster TVB in 1982, where he made his debut as host of 430 Space Shuttle, a children's programme.

But he soon moved on to drama productions and landed lead roles in TVB's The Duke of Mount Deer (1984) and New Heavenly Sword and Dragon Sabre (1986).

The rising star also starred in Police Cadet '84 (1984), which focused on raw recruits and their struggles at the force's academy. The drama was so popular, it spawned two sequels.

He left the TVB network eight years later to focus on his film career.

What are his most notable films?

Leung is one of the most acclaimed actors in Asian cinema.

He has appeared in many major films over the past few decades, including A City of Sadness (1989), Cyclo (1995) and Lust, Caution (2007), all of which have won Golden Lion awards at the Venice Film Festival.

Leung has also starred in films such as In the Mood for Love (2000), which won him best actor at the famous Cannes Film Festival.

He also appeared as a lovesick policeman in Chungking Express (1994) and as an undercover officer who infiltrates a triad society in Infernal Affairs (2002).

Being cast as Xu Wenwu in Marvel Hollywood blockbuster film Shang-Chi and the Legend of the Ten Rings (2021) shot him to international fame.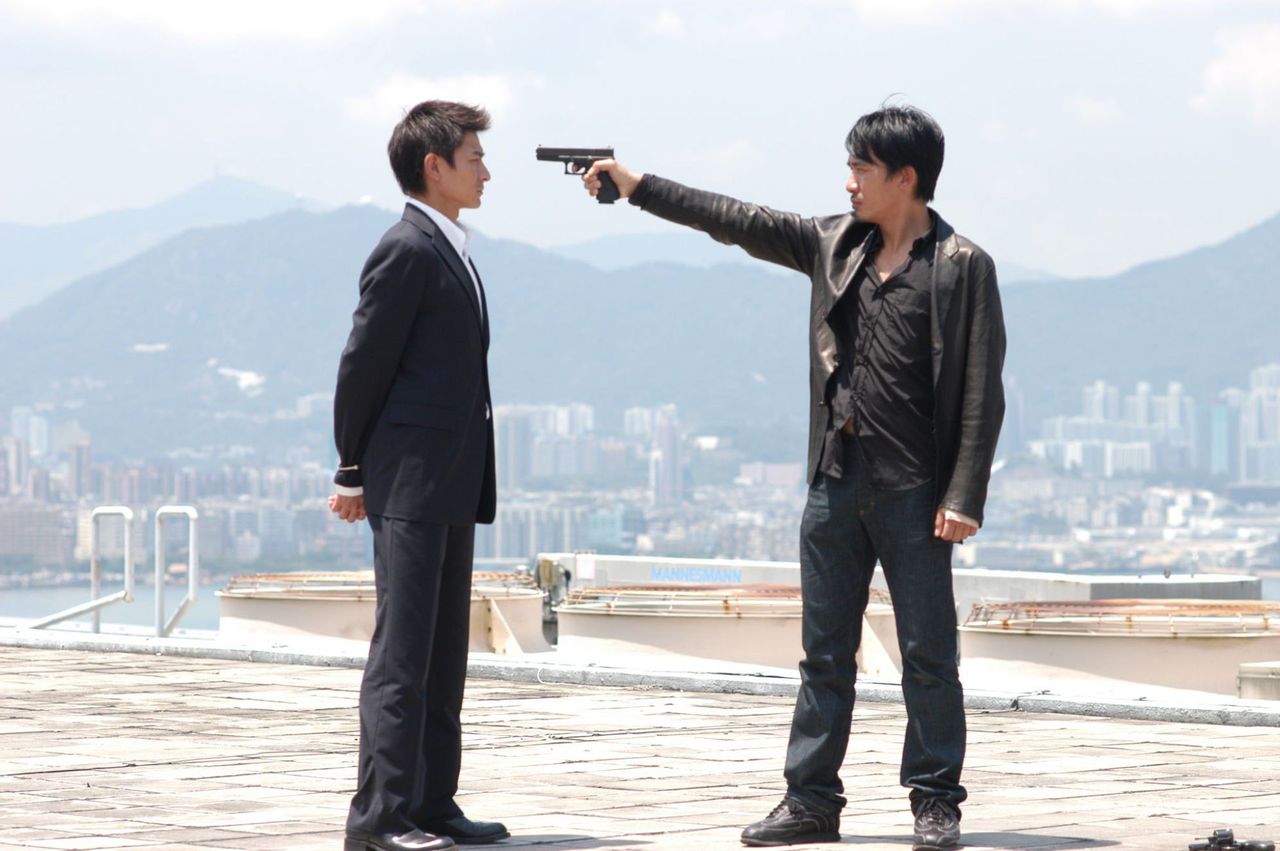 Andy Lau (left) and Tony Leung in Hong Kong crime thriller Infernal Affairs.
How have people reacted to his Golden Lion for Lifetime Achievement?

Kevin Yeung Yun-hung, the culture, sports and tourism secretary, said Leung was a household name in Hong Kong from his days on TV to starring roles on the big screen.

"Leung's exquisite acting skills have earned him many awards and brought him onto the global stage with flying colours," he said.

Yeung also praised the star's acting skills and the cultural richness of Hong Kong.

He said Leung's constant pursuit of a higher level of artistic performance over the past few decades was exemplary.

Leung earlier this month won best actor at the Asian Film Awards for his role in crime thriller Where the Wind Blows and also took home a special contribution prize.

Venice festival director Alberto Barbera, who recommended Leung for the lifetime achievement award, said Leung was a "charismatic performer in the course of an exceptional transnational career".

"Not only have Tony Leung's roles spanned a great variety of genres, but they've also bridged television, popular culture, and art cinema at different latitudes," Barbera said.

"Recognised as one of the major actors of his generation, while maintaining the incredible versatility that first turned him into a film and pop star in Hong Kong in the 1980s, he has achieved a unique profile as a pan-Asian and global star, confirming his presence within ever shifting screen cultures."

Leung said earlier he was "overwhelmed and honoured" by the news of the Venice award – but insisted on sharing the glory with others.

"I hope to celebrate this award with all the filmmakers I have worked with. This award is a tribute to all of them as well," he added.

His wife, popular actress Carina Lau Kar-ling, also highlighted his achievement.

She posted photos of the actor on Instagram and wrote: "Congratulations Mr Leung. Toast for my choice."