Education Bureau confirms raft of complaints filed against Hong Chi Pinehill No 2 School in Tai Po, run by the Hong Chi Association.
A special needs school run by one of Hong Kong's most prominent bodies involved in care for the mentally disabled is under police scrutiny over suspected mistreatment of students.

The Education Bureau on Sunday said it had received a raft of complaints against Hong Chi Pinehill No 2 School in Tai Po over allegations of "administrative impropriety" and "inappropriate treatment of students by staff".

The accusations came to light in a report by a Chinese-language paper, two days after police made further arrests over abuse scandals involving a residential childcare service managed by leading charity Po Leung Kuk.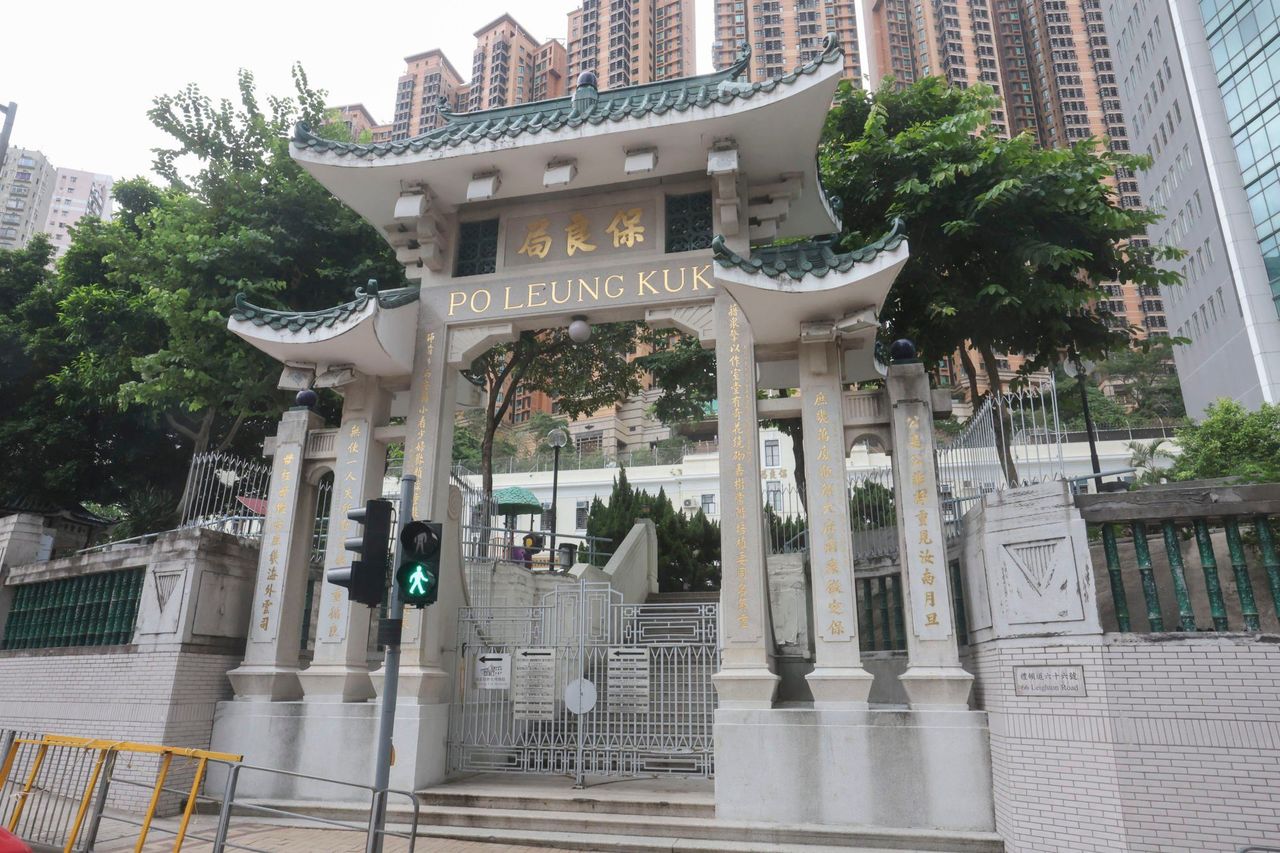 Staff at Po Leung Kuk have been arrested for allegedly mistreating children.

In the latest case, the media outlet published unverified photos, reportedly provided by parents, that showed a student struggling to remove a jacket thrown over his or her head. Another picture showed someone placing a cloth over a student's face. The report also cited a parent as saying that a student had suffered bruises from wrist wraps.

In a reply to the Post on Sunday, a bureau spokesman stopped short of confirming details of the allegations, but said it had "instructed the organising body and school to follow up seriously and required them to submit an investigation report".

"It is learned that police are following up on some of the cases and the Education Bureau finds it inappropriate to comment further," he said.

A spokesman for the Hong Chi Association, which runs the school in question, said it had passed on the photographs to police for investigation and would cooperate with law enforcement.

"Our association does not tolerate any mistreatment of the mentally disabled by anyone. If certain individuals were found to have mistreated the students, it would be dealt with seriously," he said.

The spokesman also said its incorporated management committee "attached great importance" to the complaints and had set up an investigation unit to carry out a thorough probe.

A police spokesman said it had received a report from a 44-year-old woman on August 24 alleging her son and three other students, aged 15 to 22, had been mistreated at the school.

The case has been classified as ill-treatment and neglect of children, with the regional crime unit in the New Territories north leading the investigation.

The association, founded in 1956, runs 14 special schools that serve more than 2,000 students citywide with various levels of intellectual disabilities, according to its website. The branch in Tai Po offers 64 places for students from Primary One to Secondary Six, some of whom suffer from severe mental disabilities, requiring it to sometimes take a more interventionist approach, such as putting sponge gloves on students' hands, when they display self-harm behaviour.

The bureau spokesman said it had provided schools with guidelines detailing the appropriate use of restraining measures and encouraged them to step up communication with parents.

Citing the guidelines, he said the use of restraint or isolation should only "last a short period of time, the shorter the better, with the appropriate level of response".

"The student's personal feeling, dignity and privacy should also be taken care of to ensure no bodily or psychological harm is inflicted," he said, adding that such methods should not be viewed as punishment.

A string of child abuse cases has shocked the city recently, with dozens of staff arrested for allegedly mistreating more than 40 toddlers under their care. The suspects are from Po Leung Kuk and the Hong Kong Society for the Protection of Children, the city's two main groups providing such care services.

Hong Kong welfare authorities are facing intensified calls to set up more care homes for toddlers following the scandals, with experts and social workers decrying the lack of alternative options.

But a spokesman for the Social Welfare Department has told the Post authorities were still looking for suitable sites to build a new home for children under six years old.

They wanted to test family-based care in a small home setting, with stronger staff support, child development and training elements, he said, adding the centre would also set aside places for children needing urgent care.

Wendy Huang Wen-jie, a community organiser at NGO Society for Community Organisation, said the abuse scandals at both children's homes indicated deficiencies in supervision by the government.

Aside from stepping up inspections, authorities should review whether a centre linked to abuse should be allowed to continue operating and invite other facilities to take in the affected children, she said.

The Hong Chi Association has faced other scandals over the past decade. In 2017, one of its carers was jailed for more than six years for raping a woman with learning difficulties under his supervision.

In 2016, two carers from its Hong Chi Tung Tau Hostel in Wong Tai Sin were bound over by a magistrate after being charged with assault for force-feeding residents under their care.