Basic Law Committee vice-chairwoman Maria Tam says Beijing's interpretation refers to 'wider principle', with her proposed ban covering prosecutors.
Hong Kong should impose a blanket ban against foreign lawyers taking on national security cases, with no exception for prosecutors, a pro-Beijing heavyweight has said, weighing in on prospective legal amendments by city authorities to limit the practice.

Basic Law Committee vice-chairwoman Maria Tam Wai-chu floated the proposal during a television interview on Saturday, a week after Beijing handed the decision-making power to Hong Kong on whether foreign lawyers could take on nationally sensitive cases.

"All foreign lawyers without the full certificate to practise in Hong Kong should not participate in any of the national security law cases," she said.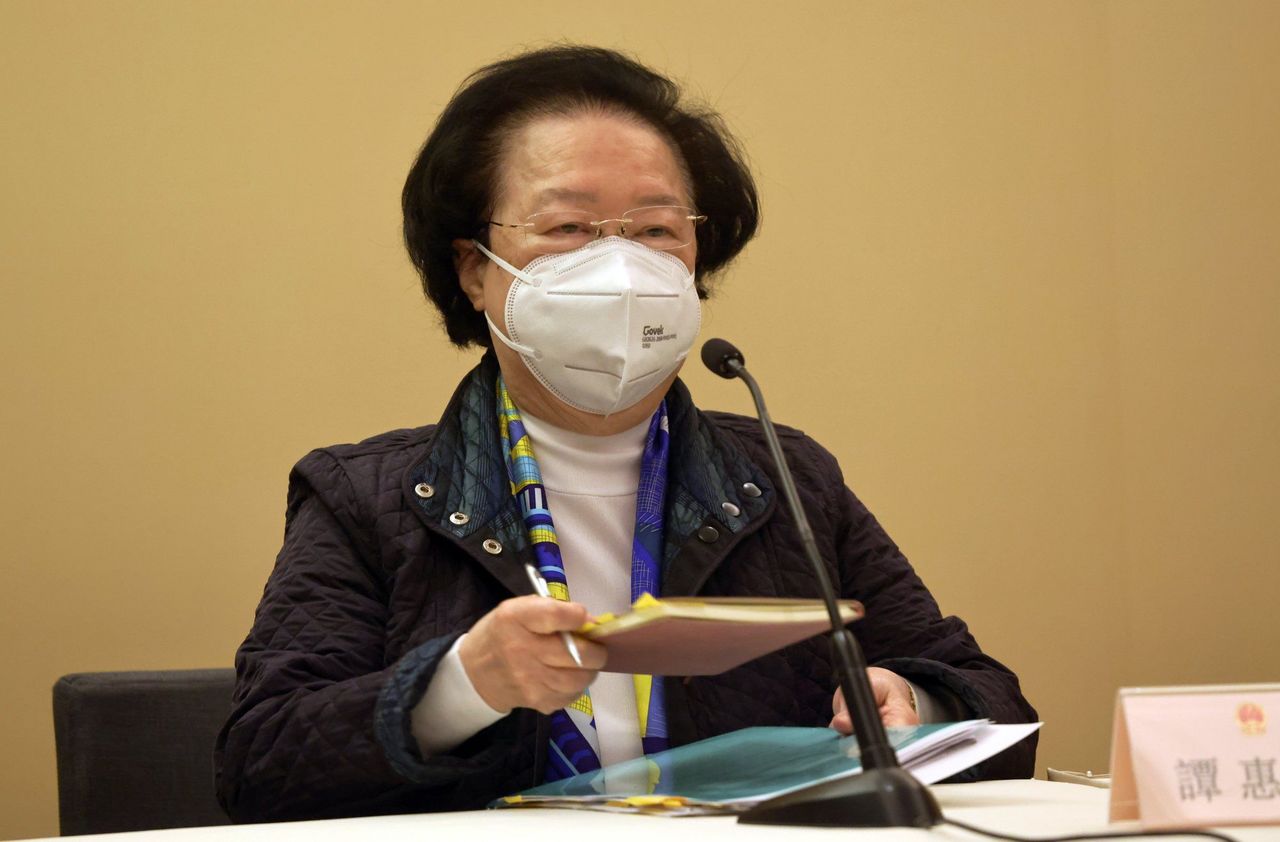 Maria Tam.
She added that the interpretation handed down by the National People's Congress (NPC) Standing Committee referred not only to a "particular individual" but a "wider principle".
On December 30, the country's top legislative body ruled that Hong Kong's leader and the city's Committee for Safeguarding National Security should decide whether foreign lawyers would be permitted to take part in sensitive trials.
The ruling marked the first time the standing committee had issued an interpretation of the Beijing-imposed national security law.
The debate was sparked earlier when media tycoon Jimmy Lai Chee-ying sought to have British King's Counsel Timothy Owen represent him in a case featuring allegations of colluding with foreign forces.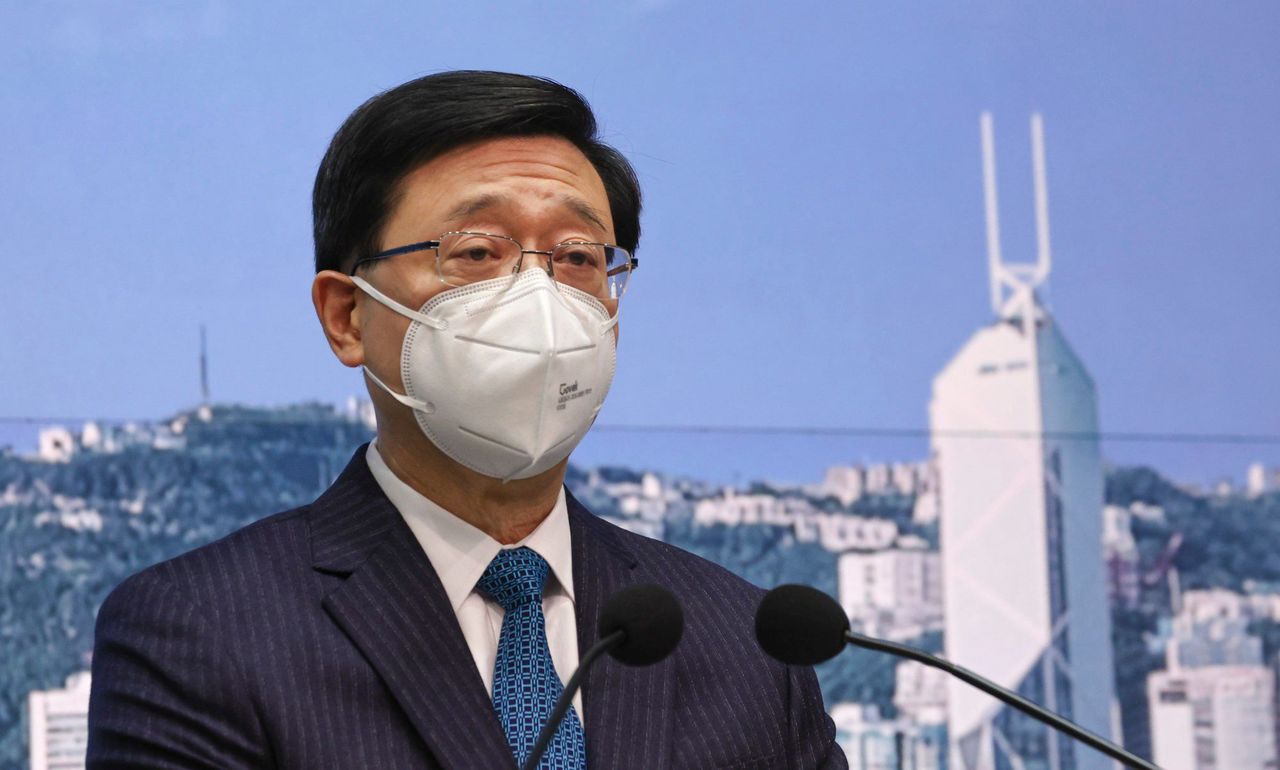 Chief Executive John Lee.

Following Beijing's decision, Chief Executive John Lee Ka-chiu had said he would consider amending the Legal Practitioners Ordinance, the statute that governs the registration of lawyers, but stopped short of providing any concrete details.

On Saturday, Tam said the amendments should refrain from handling the situation on a case-by-case basis, with her proposed blanket ban also extending to prosecutors.

"In principle, the prosecuting party cannot [hire a foreign lawyer either]," she said.

Arguing that foreign lawyers recruited by the Department of Justice posed the same risk of leaking state secrets as their counterparts for the defence, Tam said: "My prediction is the Department of Justice will not hire foreign lawyers either."

Lee, who chairs the safeguarding committee, had said the dedicated body and his government would study Beijing's ruling and make a decision in due course. He has yet to address details on Lai's case and how legal amendments would take shape.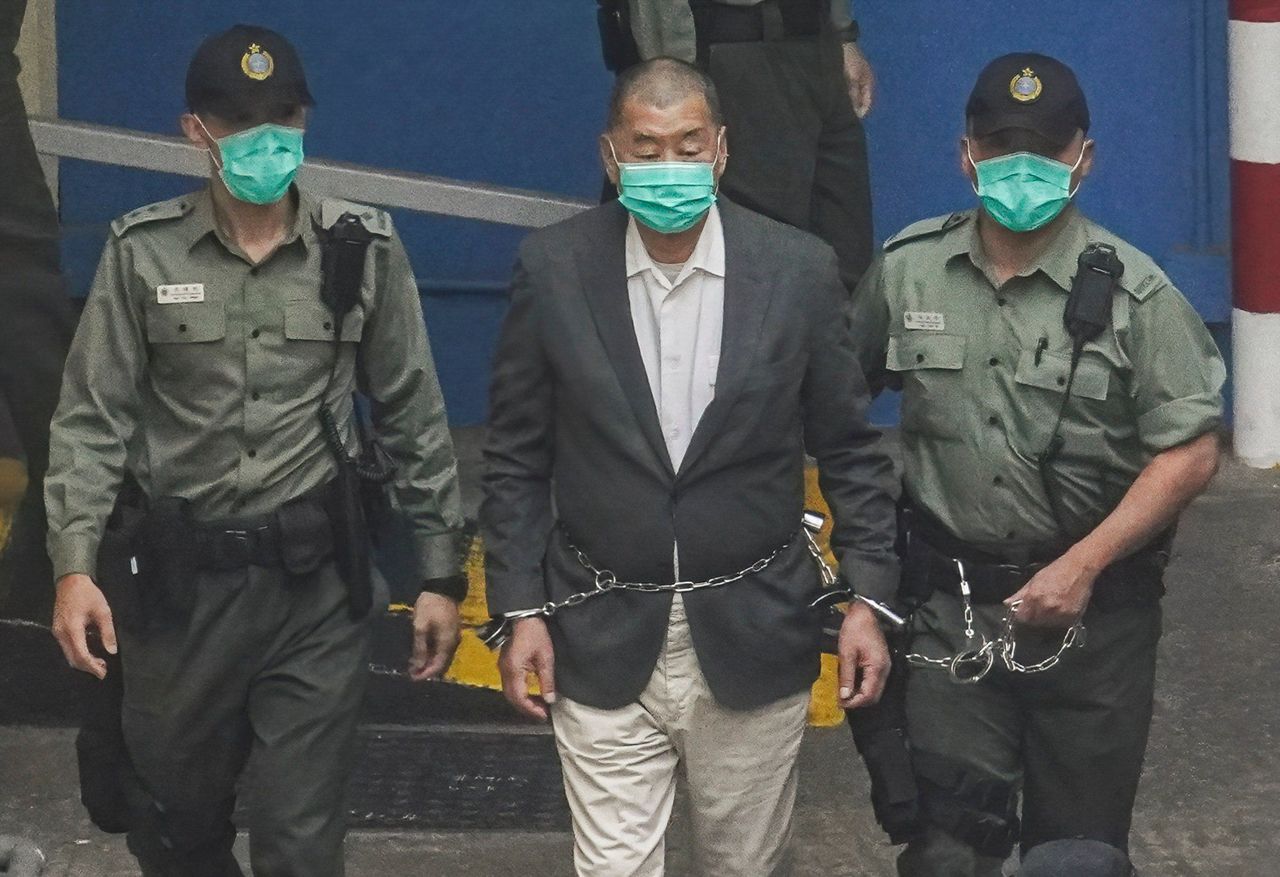 Media mogul Jimmy Lai had tried to hire a British barrister for his coming trial.

Bar Association chairman Victor Dawes urged the government to involve the profession in its decision-making.

"Whether there should be a complete ban on foreign lawyers in conducting national security cases is something that the profession should be consulted on especially if the Legal Practitioners Ordinance is going to be amended," he said.

Barrister Ronny Tong Ka-wah, a member of the government's top advisory body the Executive Council, agreed that prosecutors should not be given privileges if all foreign lawyers were banned, though he had reservations on such a blanket policy.

Beijing cited articles 14 and 47 of the national security law in its interpretation, sought by the Hong Kong government after the city's top court upheld a decision to allow Owen to defend Lai.

While Article 14 spells out the function of the committee – which Beijing said included the power to decide the controversy arising from Lai's case – Article 47 says Hong Kong courts should obtain a certificate from the city's leader on "whether an act involves national security or whether the relevant evidence involves state secrets".

Tong noted that Article 47 referred specifically to "acts of individuals".

"If you are talking about all lawyers, I am not convinced," the senior counsel said, adding that the provision should only bar foreign ones with a track record of national security risks.

Legal scholar Albert Chen Hung-yee, who specialises in constitutional law at the University of Hong Kong, said Beijing's decision meant to let the dedicated committee come up with the answer on foreign lawyers.

Therefore, he said, whether to adopt an outright ban or a case-by-case approach were matters to be decided by the committee.

A Department of Justice spokesman on Saturday noted that Secretary for Justice Paul Lam Ting-kwok had said on his blog on December 31 that there were suggestions the ordinance should be amended to restrict overseas lawyers' participation in cases involving national security.

Lam said whether to adopt a one-size-fits-all or case-by-case approach would be decided by the Committee for Safeguarding National Security.