Priority will be given to those with mild or no symptoms, and people whose living environment is not suitable for home isolation, security chief Chris Tang says.
A new hotline system has been set up for Hongkongers who test positive for Covid-19 to contact the authorities to arrange transfer to community isolation facilities.

Priority would be given to those with mild or no symptoms, and people whose living environment was not suitable for home quarantine, security chief Chris Tang Ping-keung said after inspecting a newly opened isolation centre in Tsing Yi on Sunday afternoon.

Hong Kong leader Carrie Lam Cheng Yuet-ngor has tasked the security minister with overseeing the operation of community isolation facilities.

Residents can send messages via WhatsApp to 5233 1833 or the email address fsd_cif@hkfsd.gov.hk. They can also contact the authorities by sending messages to the WeChat account fsd_cif.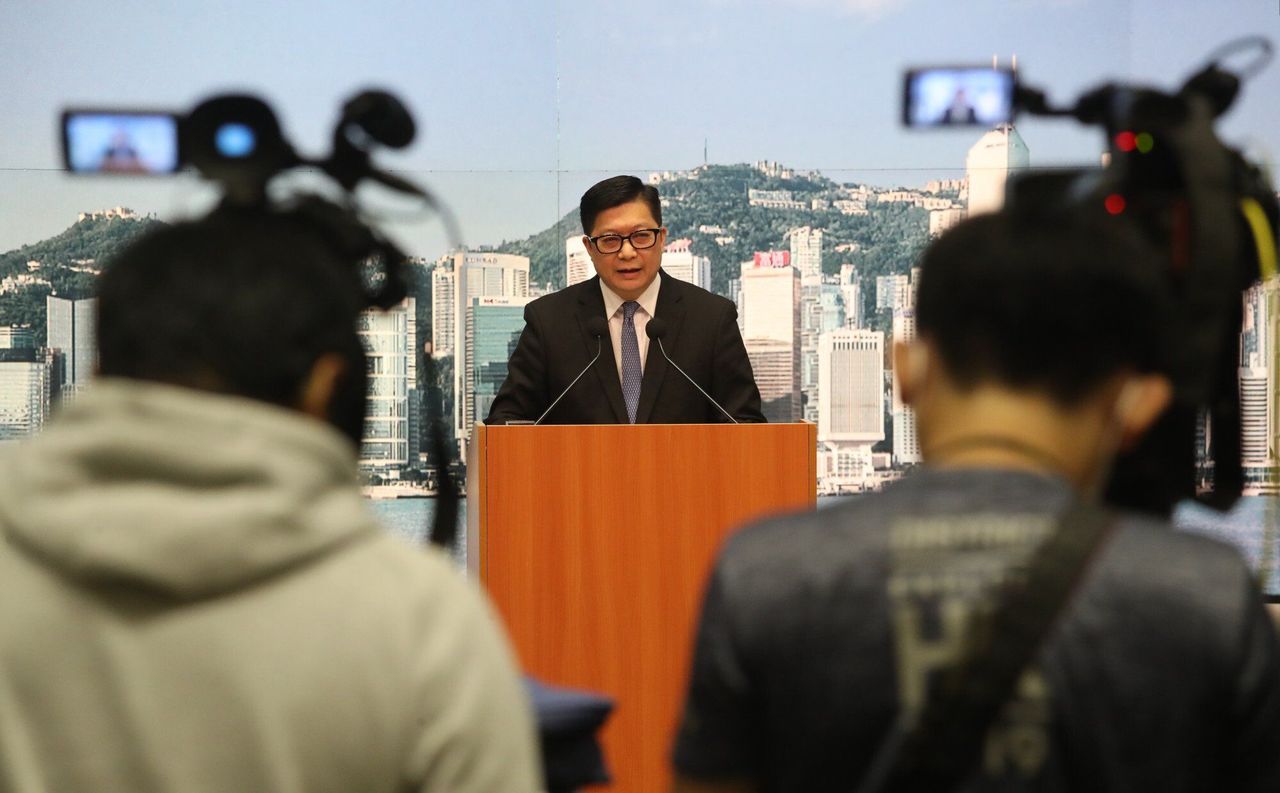 Secretary for Security Chris Tang.

Tang said he expected the first batch of people using the new service could be sent to isolation facilities as early as Monday if operations went smoothly.

"We shall try to arrange for the people to move to these isolation facilities as soon as possible. We will assess their living environment to decide who is to be sent in first. It will also depend on the availability of rooms and the individual situation of the people," Tang said.

"We hope that by moving them to the isolation facilities sooner, the health of their family members can also be better safeguarded."

Tang called the 3,900-bed Tsing Yi facility, which was completed in about a week with help from mainland China, a "miracle", and it also showed the central government's strong support.

The arrangement for facilities such as toilets and bathrooms at the Tsing Yi site was similar to those at the AsiaWorld-Expo community isolation centre and hospitals, meeting public health requirements, Tang added.

Hong Kong presently has 23 community isolation facilities for Covid-19 patients, including one at Penny's Bay and those converted from hotel rooms or public flats, offering 16,000 rooms in total.

The overall occupancy rate was about 40 per cent, Tang said.

He denied the low occupancy rate was a result of government red tape or incompetence, saying it took time to clean a just-vacated room and arrange for the next occupant.

Tang said the government was also aware of reports about bad food and poor hygiene in bathrooms at the Tsing Yi facility and improvements were being made.

"We have heard about some of the complaints. We are going to enhance the cleaning, and make sure all the hygienic things will be ready, like handwash. All the things should be ready," Tang said.