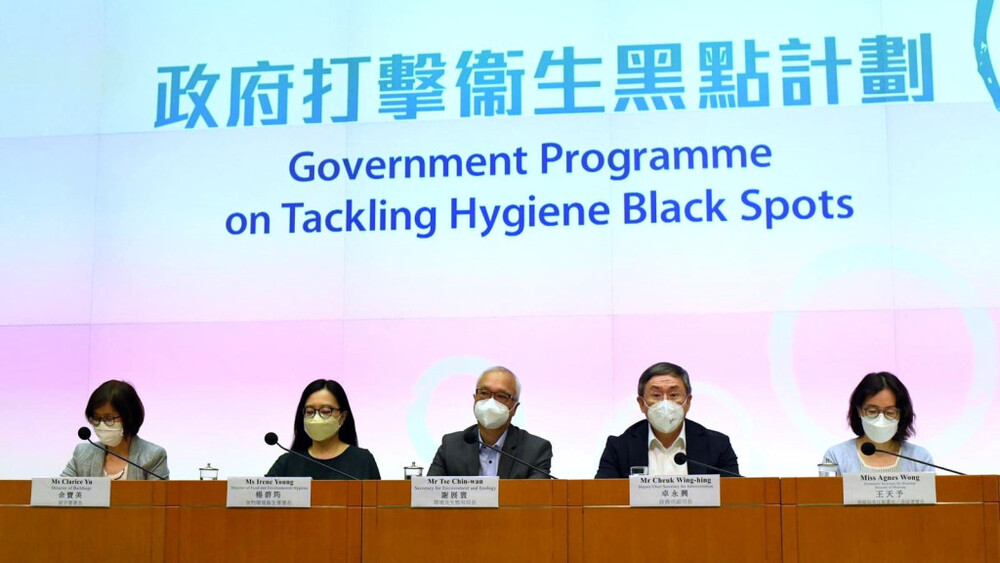 Hong Kong sets three-month city-wide cleanup drive
The SAR government is launching a three-month operation on Sunday targeting over 600 hygiene black spots, as part of a two-phase campaign to build a cleaner city.
At a press briefing on Friday, Deputy Chief Secretary Warner Cheuk Wing-hing, who's leading a new working group on district affairs, said officials will manage hygiene at locations with, for example, rodent problems, illegal waste dumping, and dripping air-conditioners.

He also said authorities will work to strengthen daily cleaning efforts at some 4,000 locations in the territory and raise public awareness.

Cheuk emphsized that the new task force has set out a clear division of labor and responsibilities among different departments in tackling environmental hylaboriene problems.

On combating rat infestation, Secretary for Environment and Ecology Tse Chin-wan said the government is setting up 19 anti-rodent teams to operate at night, along with new devices.

The traps will be placed at around midnight and retrieved before dawn, which Tse said is when rodents are more active.

When asked how authorities will measure the effectiveness of their work, Cheuk said he hoped the public will see the administration's efforts in improving hygiene.

"The public will see some notable improvements around their usual place of work, their place of residence. I don't think we can be very specific on a scale of [one to] 10, we hope we will raise the rating from, say, five to 8.5, it's not like that," Cheuk said.

"Whether we need to put in place a kind of index or a formal survey to measure our effectiveness, I think we would consider that at a later stage."

The top official also said authorities will begin the second phase of the campaign in October to improve Hong Kong's cityscape, in the hope of making the SAR more attractive.

"We have already been in discussion with relevant departments, and we are seriously looking at, for example, some simple things but effective means to improve our city landscape, such as replacing old, dilapidated road signs, street signs. And also, for example, we are looking at introducing into the different districts new designs of sewage covers," he said.

Cheuk said it will take some time to beautify the city, and more details will be announced in due course.