The government will reveal details of the scheme for cross-border travellers in a press conference on Thursday, the Post has learned.
Hong Kong authorities are set to unveil a Covid-19 health code system on Thursday, paving the way for the long-awaited reopening of the city's border with mainland China later this month, the Post has learned.

Sources said the government would reveal details of the scheme, which would allow travellers to cross the border to Guangdong province and Macau without needing to undergo quarantine.

The development comes after a meeting with mainland officials last week, during which the city was told it had met the "basic requirements" for border reopening, with only a few obstacles remaining, such as a health code app and further tightening of quarantine rules for aircrew.

The move will bring the city more in line with mainland travel rules, but Hong Kong's health code system is not expected to have a movement-tracking function, unlike the version across the border because of residents' privacy concerns.

A source said testing earlier this week of conversions of the Hong Kong health code to the Guangdong and Macau versions – needed when travellers cross from one jurisdiction to another – had been "very successful", and a dry run of border openings had also been conducted and went smoothly.

Francis Fong Po-kiu, honorary president of the Hong Kong Information Technology Federation, said he had learned from government and industry sources that authorities would not require all residents to integrate the existing "Leave Home Safe" risk-exposure app with the one for health codes, only travellers to the mainland would have to do so.

A new "board" would be added to an updated version of Leave Home Safe, taking users to the Hong Kong health code website landing page, according to Fong's understanding of the developments.

To generate a health code, users will have to provide their real name and home address, as well as upload their vaccination record and Covid-19 test results.

Users will have to export their visit records from the Leave Home Safe app over the past 21 days into a file, which will then be uploaded to the website. A self-filled health declaration form will also be needed.

Once all the information is uploaded to the webpage, it will generate a colour-coded QR code, and the data will be sent to relevant government departments. The code will be scanned by border officers for those who need to travel to the mainland.

Fong said he believed the Hong Kong version of the health code would not have real-time global positioning system (GPS) tracking because of technical limitations.

"The current Leave Home Safe app works by scanning QR codes and recording the places you have visited," Fong said. "The website which links to the health code registration might not have location tracking either."

The mainland version can store users' travel history and generate a colour-coded warning system based on exposure risks to Covid-19 patients.

Another component is the "itinerary code", which tracks a user's whereabouts using mobile phone signal data. This code makes use of data from three major telecoms companies on the mainland – China Telecom, China Unicom and China Mobile.

It can show which countries or mainland cities a user has visited in the past 14 days. The code also captures the user's movements with precision and stores the information for use by the authorities.

All residents need to show both codes when entering large public venues such as restaurants, shopping centres and hospitals.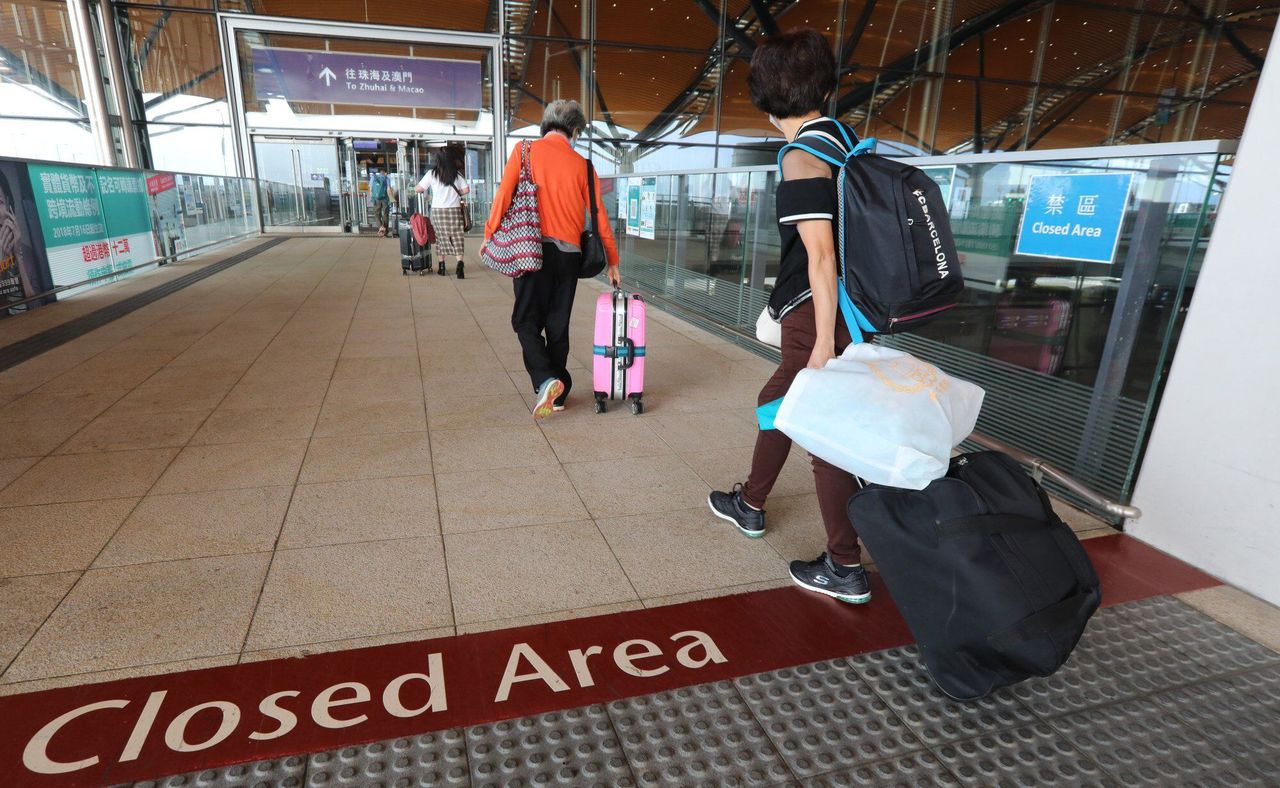 Reopening of the border with mainland China has been long-awaited.

But a code scheme has proved a controversial issue in Hong Kong, especially if it carries a movement-tracking function, over privacy concerns. The Leave Home Safe app, launched over a year ago last November, is a Covid-19 exposure notification device that allows users to scan QR codes outside buildings before entry and has since been made mandatory at government premises.

Neighbouring Macau has its own health code system for border-crossing arrangements with Guangdong province and is regarded as a model for Hong Kong.

The Macau version is not a direct copy of the mainland's health or itinerary code.

Macau's code does not have a tracking function, but generates coloured QR codes which indicate a person's risk level based on their health status, possible contact with Covid-19 patients and travel history. The QR code, updated daily, is required to be displayed when people enter large public venues.

It also allows users with negative test results to switch over to Guangdong's health code system when they cross the border, but the two apps are not directly linked.

Last Saturday, Macau launched a bus pass scheme that required passengers to register with their names to tap contactless stored-value cards when boarding a bus. Officials said the scheme could allow better Covid-19 contact tracing, and as of 10am on Tuesday, more than 165,000 people had registered online.

It is uncertain this higher standard of tracing in Macau will increase pressure for Hong Kong to follow suit.