Under current arrangements all occupants of a block are ordered into quarantine for 21 days if a resident is infected with a Covid-19 variant.
Hong Kong health authorities will shorten the quarantine period for fully vaccinated close contacts of Covid-19 patients under revised arrangements to be announced as early as Friday, the Post has learned.

News of the policy change came on Thursday even as authorities ordered the lockdown of a public housing block in Chai Wan – the eighth building to be placed under quarantine orders in three weeks – after a resident tested preliminary-positive for a mutated strain of the coronavirus.

The latest case was linked to a recent cluster of variant infections.

The overnight lockdown order required hundreds of residents of Fung Hing House in Hing Wah (II) Estate to undergo mandatory testing from 9pm. The testing was expected to end at 7am on Friday, and residents were likely to be sent to quarantine facilities afterwards.

Thousands have signed petitions involving two other buildings caught up in similar lockdowns, to fight against rules under which everyone in any block in which a single variant infection is found will be sent to quarantine camps for 21 days.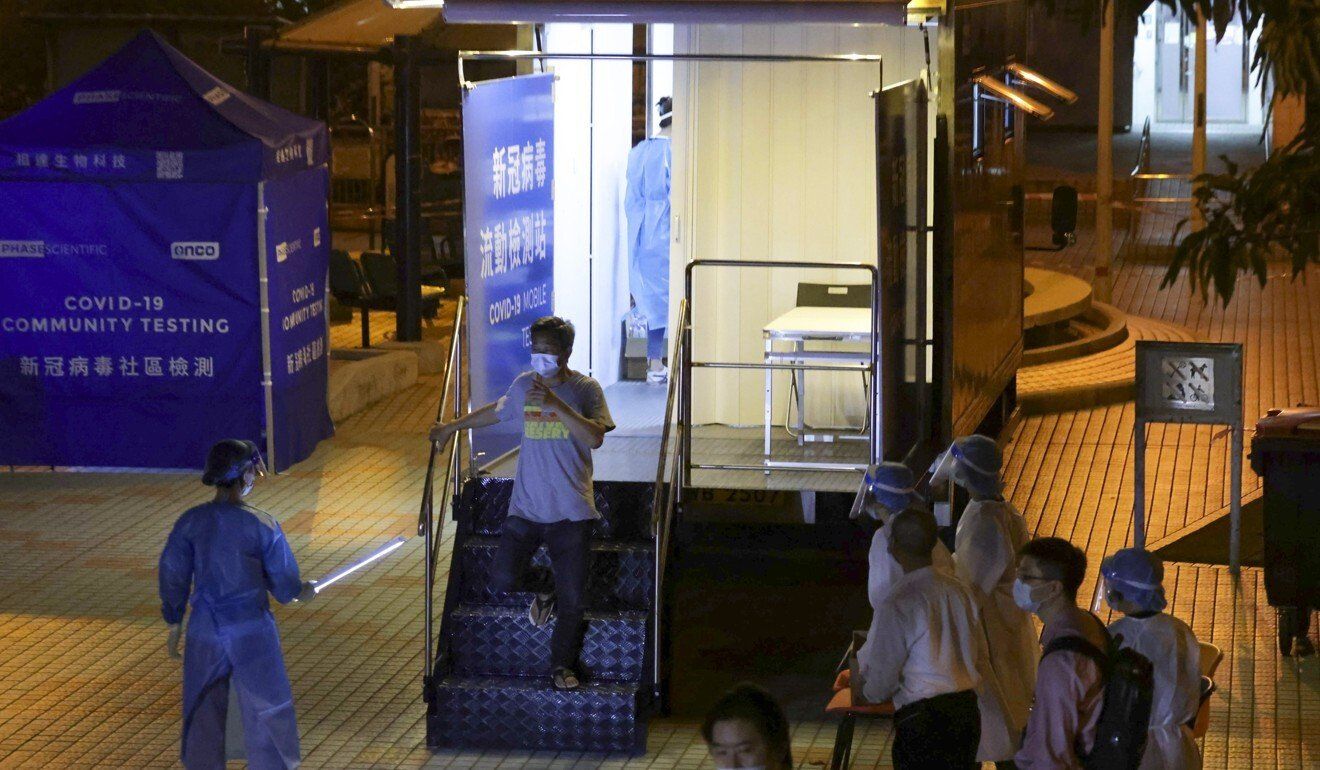 Testing at Fung Hing House was expected to end at 7am on Friday, and residents were likely to be sent to quarantine facilities afterwards.

Dozens of residents from the Royalton I private housing estate in Pok Fu Lam were allowed to stay home for the time being after refusing to leave.

According to sources, the plan to shorten quarantine for fully vaccinated people will apply to those who have received their second dose at least 14 days earlier.

It is not immediately clear whether the rule change will apply to close contacts of regular Covid-19 cases, who have to be quarantined for 14 days, or also to those exposed to people with variant infections. The length of the shortened quarantine period is also not clear.

Some experts have warned against such a move by the government. Respiratory medicine specialist Dr Leung Chi-chiu cautioned earlier that it would be a "dangerous move" to shorten quarantine for fully vaccinated people, pointing out that vaccines could not offer complete protection against transmission of the coronavirus.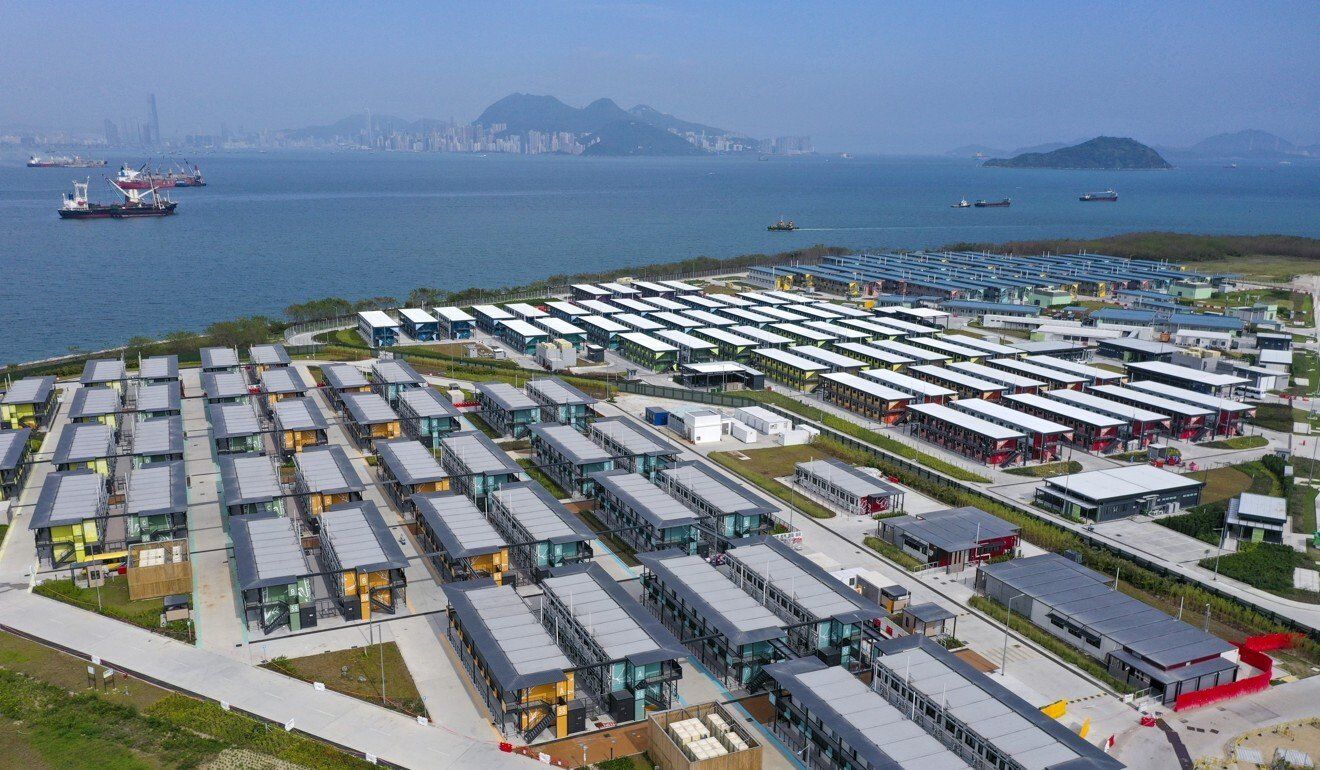 A government quarantine centre at Penny's Bay on Lantau Island.

In a related development, health experts have urged the authorities to investigate any attempts by those infected with the coronavirus to deliberately conceal their movements, after at least two people carrying mutated strains were accused of hampering contact tracing.

Leung said the mandatory testing imposed on the city's 370,000 foreign domestic workers – which triggered a diplomatic backlash and forced helpers to queue for hours on end – could have been avoided if the infected pair had cooperated with officials at the outset.

The appeal to prosecute individuals who obstructed health authorities came as the city confirmed two new Covid-19 cases, imported from the Philippines and Indonesia.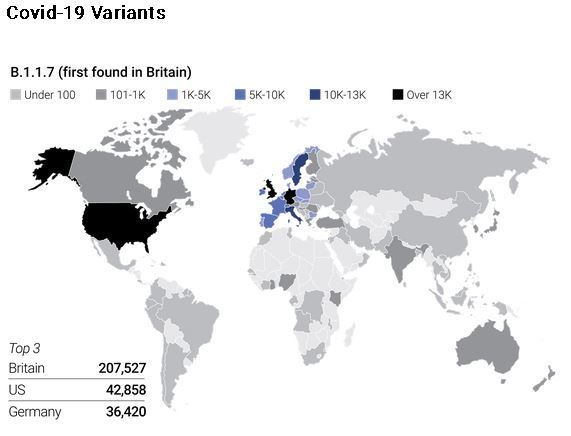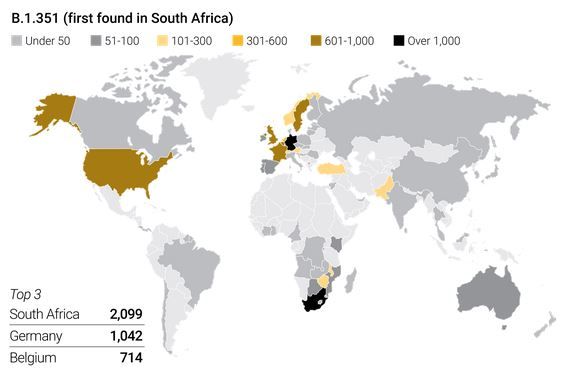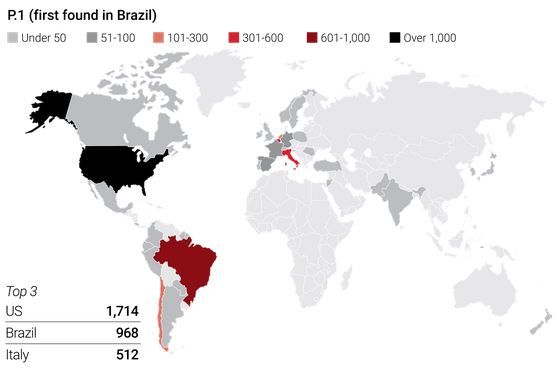 Authorities on Wednesday established a transmission link between five people with a mutated strain, but a source revealed officials had encountered evasive behaviour during their efforts.

Leung said strict enforcement should be carried out to send a strong message.

"The public should know that this type of behaviour cannot be tolerated. This is a very serious incident that can endanger the community, so we cannot let our guard down. People have the responsibility to disclose their whereabouts and not conceal any information," he said.

According to the Centre for Health Protection, an engineer from Dubai and his female friend, who were confirmed to be infected with the variant on April 17 and 18 respectively, attended a gathering with three others in a flat on the Chai Wan estate on April 13.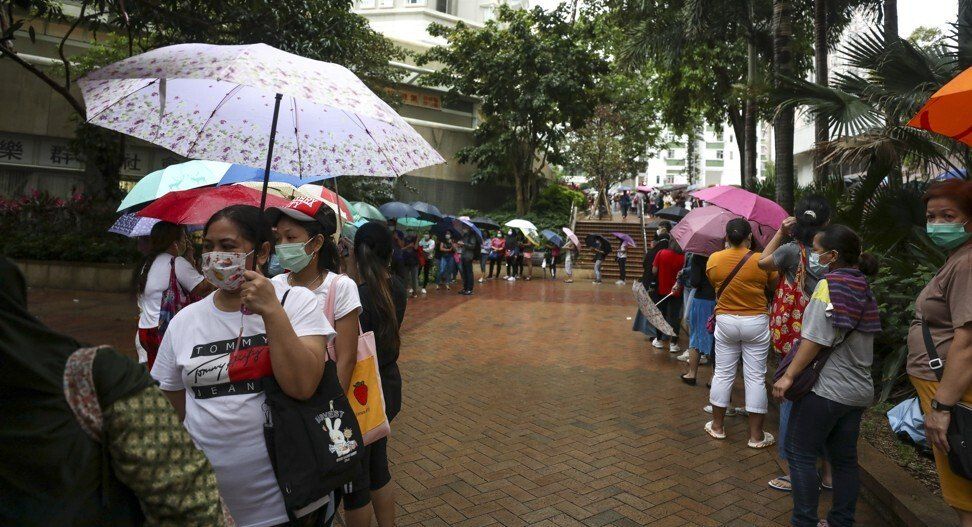 Domestic workers queue up in Quarry Bay for compulsory Covid-19 testing.

That trio then went to another home gathering on April 18, this time with three helpers, who all caught the strain. One of these was an earlier case from the Caribbean Coast private estate in Tung Chung.

The other two helpers lived at the Kornhill and Royalton private housing estates in Quarry Bay and Pok Fu Lam respectively.

The source said the engineer and his female friend had been uncooperative all along in providing details of their movements.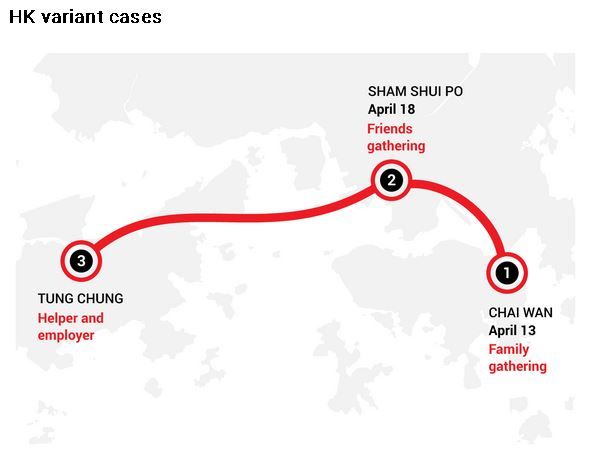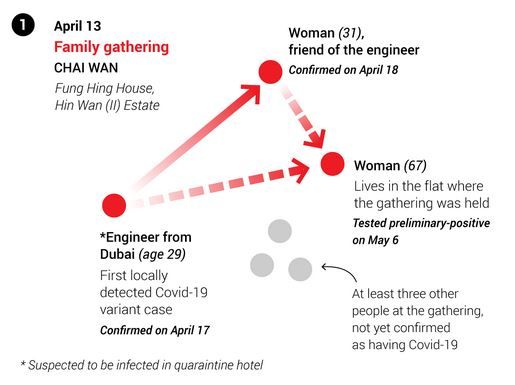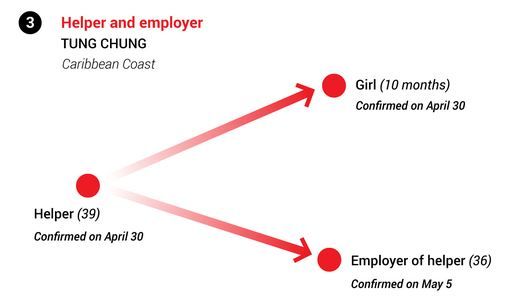 The Department of Health said it had been conducting follow-up investigations on those cases, and would consult the Department of Justice and launch prosecutions if necessary. Police said they were providing help to the contact-tracing office.

Further contact tracing revealed some of the woman's relatives had met friends at Deep Water Bay Beach on April 25 and May 1. Beachgoers on those days will be required to undergo compulsory testing before Saturday.

The cluster also showed signs of worsening as a 67-year-old woman who lived in the Chai Wan flat was among several people who tested preliminary-positive on Thursday.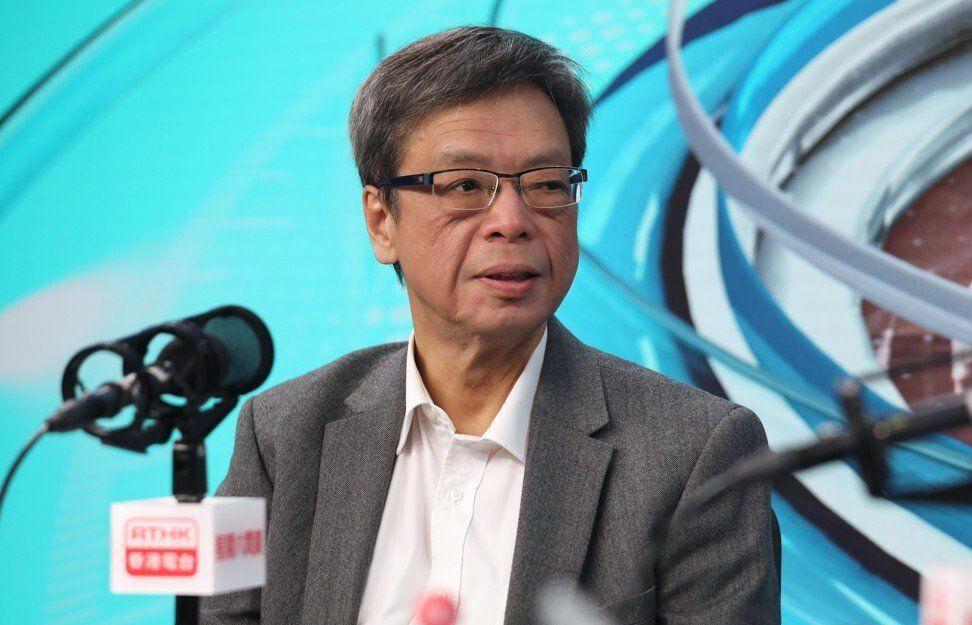 Dr Leung Chi-chiu.

University of Hong Kong microbiologist Dr Ho Pak-leung said at least three generations of transmission were involved. It began with the suspected infection of the engineer while he quarantined in a hotel.

He then passed the virus to attendees at the Chai Wan gathering, who then infected the three helpers. The Caribbean Coast helper then passed the virus to the family she worked for.

"At the moment we don't know the whereabouts of the three helpers on their days off. If they had other gatherings or removed their masks or ate at other occasions, you would not know how many transmission chains have emerged throughout Hong Kong," Ho said.

Leung said of the engineer: "As a highly educated individual and someone who has lived in Hong Kong before, there is no reason to believe he could forget any events that occurred in such a short period of time.

"If we are unable to find the close contacts of cases carrying mutated strains of Covid-19 and cut off the community spread of more infectious variants early, this could result in huge socio-economic consequences and possibly a fifth wave of infections."

He said large-scale operations such as mandatory testing for all domestic workers could have been avoided if close contacts of the pair were tracked down earlier.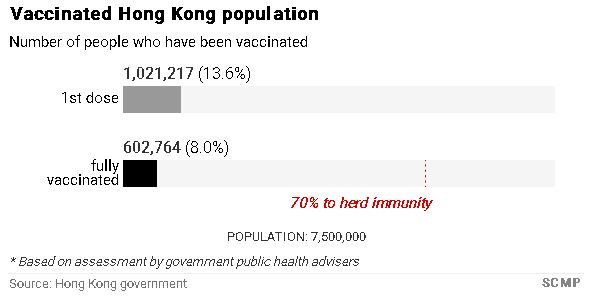 Ho said the engineer should be held largely responsible. He believed those who attended the Chai Wan gathering could also have concealed information, and some possibly lied.

"I think the government must take the matter seriously. It should refer the cases to police to conduct a criminal investigation. If there's enough evidence, they should be prosecuted," he told a radio programme.

"Otherwise, how could they answer to the public and the entire population of foreign domestic helpers in Hong Kong?"

Under the Prevention and Control of Disease Regulation, a health officer or authorised person may require individuals to provide information to help stem the spread of Covid-19.

Anyone who knowingly gives false or misleading information – including concerning their whereabouts, medical history and contact with others – faces a HK$10,000 fine and six months in jail.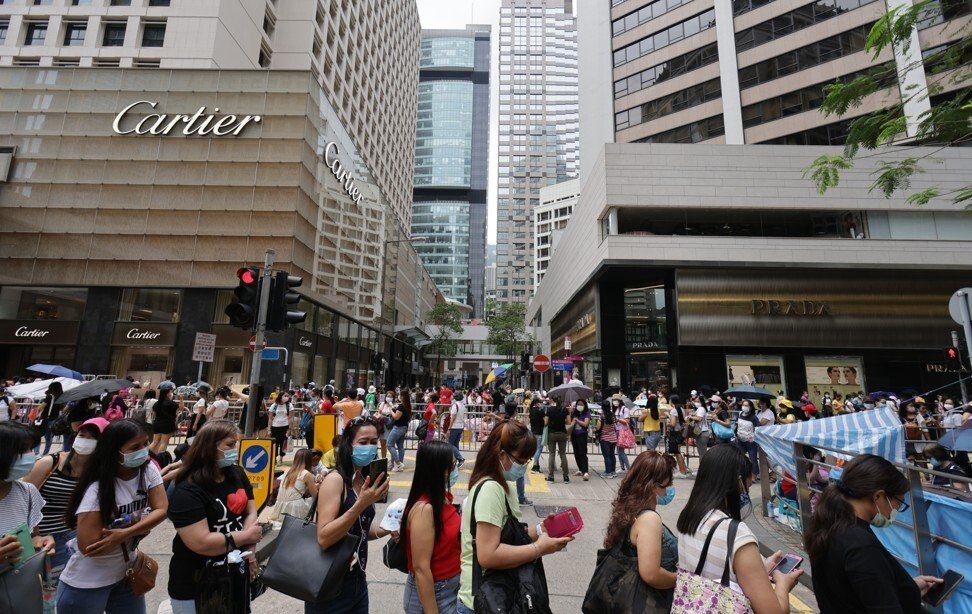 The city's 370,000 foreign domestic workers have until Sunday to undergo coronavirus testing.

Thursday's infections push Hong Kong's confirmed tally to 11,798 cases, with 210 related deaths.

Authorities revealed last year that a 27-year-old housewife had given them false information as they raced to contain a cluster of infections linked to the China Secret bar in Tsim Sha Tsui.

The housewife told them her friend, an infected Thai woman, had returned to her home country, when she was still in Hong Kong.

Officials believed that a woman, one of 10 from Thailand working illegally as bar hostesses, was at the centre of the China Secret outbreak.