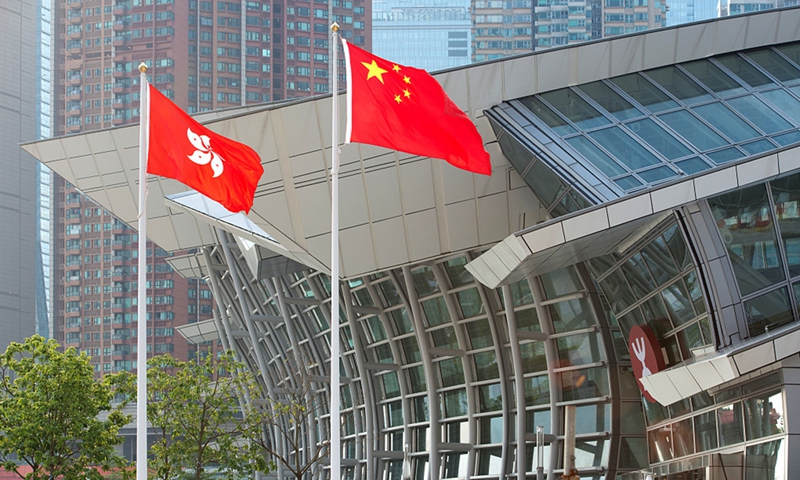 Hong Kong sees fundamental positive development
Hong Kong Special Administrative Region (HKSAR) Chief Executive Carrie Lam on Thursday said that with the support of the central government, the overall situation of the HKSAR has witnessed fundamental positive development in the past year, and financial market connections between Hong Kong and the Chinese mainland are set to reach a new level.
Almost a year ago, the city enforced the national security law, which has helped to guarantee social and political security in the HKSAR and bring a better future in terms of the economy, people's livelihoods and social development, said Lam at a financial summit held by caixin.com.

"The focus of foreign companies in Hong Kong has shifted from the previous doubts and concerns to the opportunities brought by the 14th Five-Year Plan (2021-25), the latest development of the Guangdong-Hong Kong-Macao Greater Bay Area, and the much-anticipated resumption of cross-border personnel exchanges between Hong Kong and the mainland," Lam said.

Driven by the strong recovery in trade and investment, Hong Kong's economy improved significantly in the first quarter of 2021, with year-on-year GDP growth hitting 7.9 percent -- ending six consecutive quarters of contraction -- while the local unemployment rate dropped to 6.4 percent, Lam said.

Lam said that Hong Kong's financial system withstood the turbulent environment of the past two years and the linked exchange rate system has operated well, with the dollar market recording net inflows in 2020 as investors' confidence in Hong Kong's capital market picked up.

Last year, IPO proceeds on Hong Kong's stock market totaled HK$400 billion ($51.52 billion), up 27 percent from 2019. From January to May this year, the Hong Kong stock market raised more than HK$180 billion.

Liang Haiming, dean of the Belt and Road Institute at Hainan University, said that in the context of the national security law, markets in Hong Kong and the mainland have become further integrated with measures that include exchange-traded fund (ETFs) trading in Shenzhen and Hong Kong.

"These measures will help enhance Hong Kong's status as an international financial center as well as allow international investors to participate in the mainland market through Hong Kong in a deeper and wider way, in order to share the dividends of China's development," Liang told the Global Times on Thursday.

The People's Bank of China said in an announcement on Thursday that it issued 5 billion yuan ($772.5 million) in six-month bills in Hong Kong that received bids of 27.2 billion yuan, 5.4 times the issue volume, as yuan-denominated assets gain traction among overseas investors.

In addition to helping the yuan's internationalization, Hong Kong will seek to expand and improve financial connectivity mechanisms between the two markets, gearing up for the launch of a wealth management connect and bond link program between the mainland and Hong Kong, Lam disclosed.

Liang said it is expected that Hong Kong will expand its business beyond stock trading and further tap into developing MSCI derivatives, providing more futures and options contracts so as to enhance the competitiveness of Hong Kong as an international financial center.