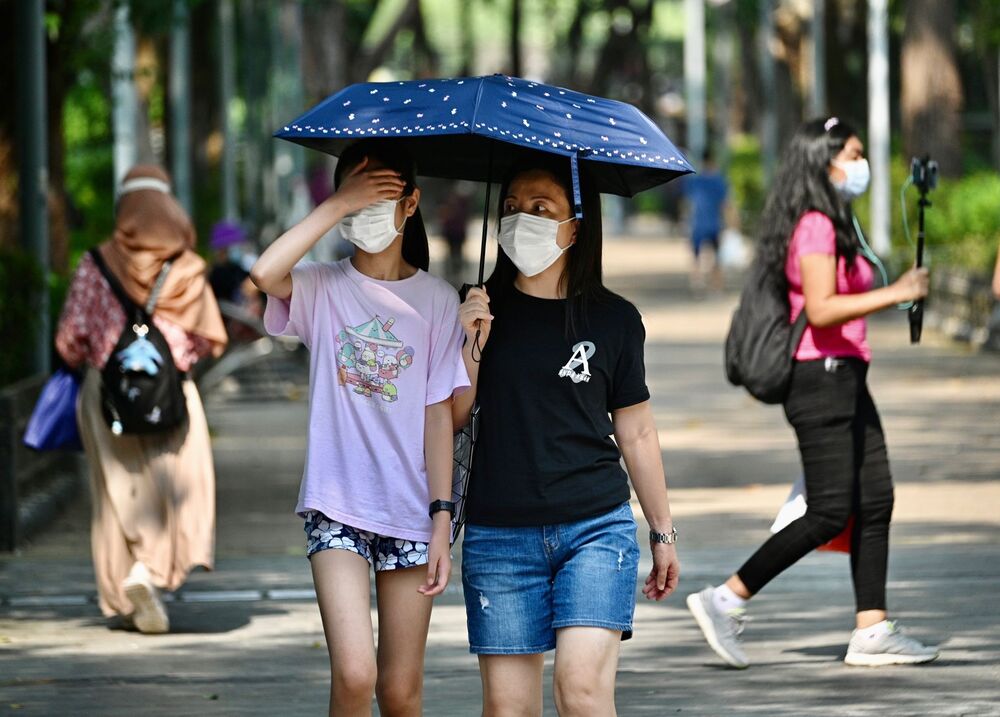 Hong Kong sees first 'very hot weather' warning of 2022
The Hong Kong Observatory issued this year's first "very hot weather" warning on Friday, with temperatures expected to reach as high as 33 degrees Celsius in urban areas and higher still in the New Territories.
The warning was sent at 6.45am, cautioning residents to be aware of the risk of heatstroke.

By 10am, multiple districts including Tuen Mun, Sham Shui Po and Sai Kung had seen temperatures above 30 degrees, while Yuen Long Park had hit 32 degrees.

The very hot weather warning is issued when temperatures are expected to reach at least 33 degrees.

The Centre for Health Protection (CHP) also urged members of the public to stay hydrated, particularly if you have to spend time outdoors.

"To prevent heat stroke, avoid prolonged activities outdoors…If engaged in outdoor work or activities, wear a wide-brimmed hat and light-colored, loose-fitting clothes. Stay in shaded areas as much as possible,

"Drink plenty of water, and avoid beverages containing caffeine or alcohol," a CHP spokesman said.